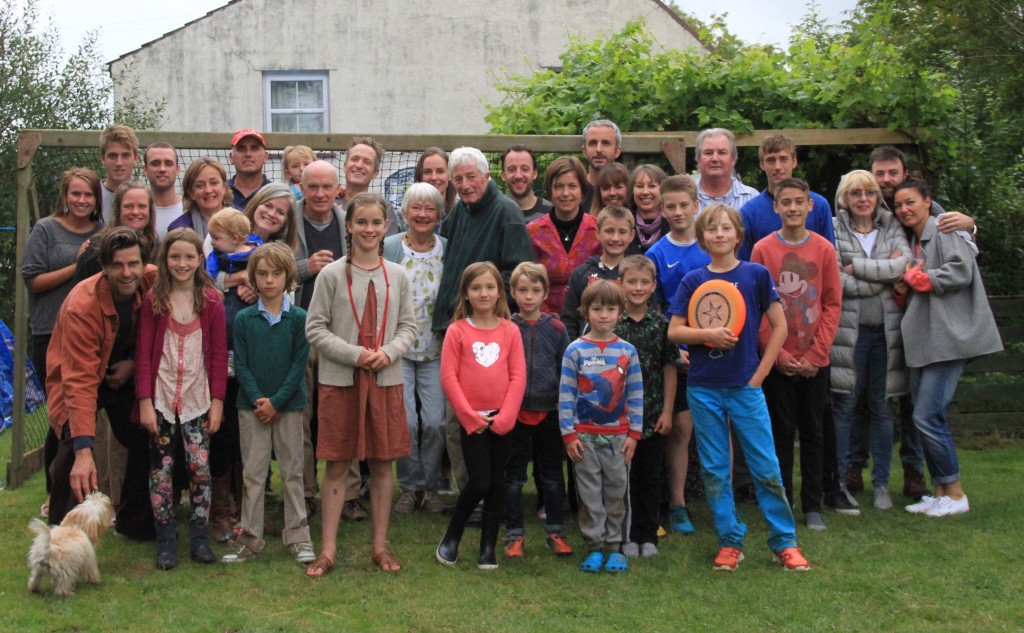 Last year, or maybe even the year before, our niece Ann Latham and her husband Chris, suggested that all 'the cousins' and their families should meet up at their home in Wales over this August Bank Holiday weekend.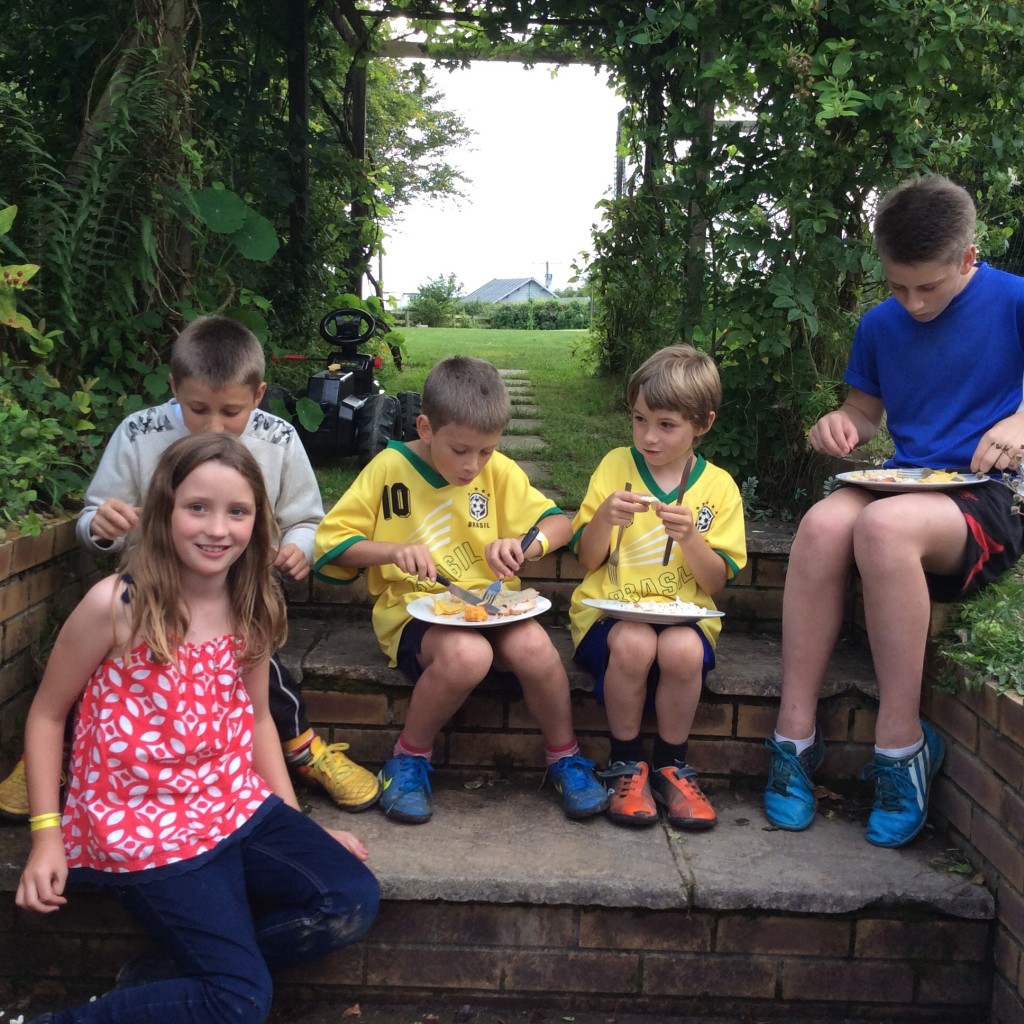 Thanks to their warm hearted generosity and wonderful efficiency, this all came to pass, and we have all just enjoyed such a wonderfully happy get together.
37 of us, three generations ranging from 75 (guess who!) to 14 months, and one dog. The only sadness was that of course Ruth (John Hall's and my sister) and her husband Tony Cragg couldn't be there, nor Steve and Jenny Cragg and their lovely family of four who also live in Cape Town, nor our daughter Sara's husband Derek who could not get away, from Australia.
Apart from them we all converged from various corners of the UK plus Sara and young Tom from Australia.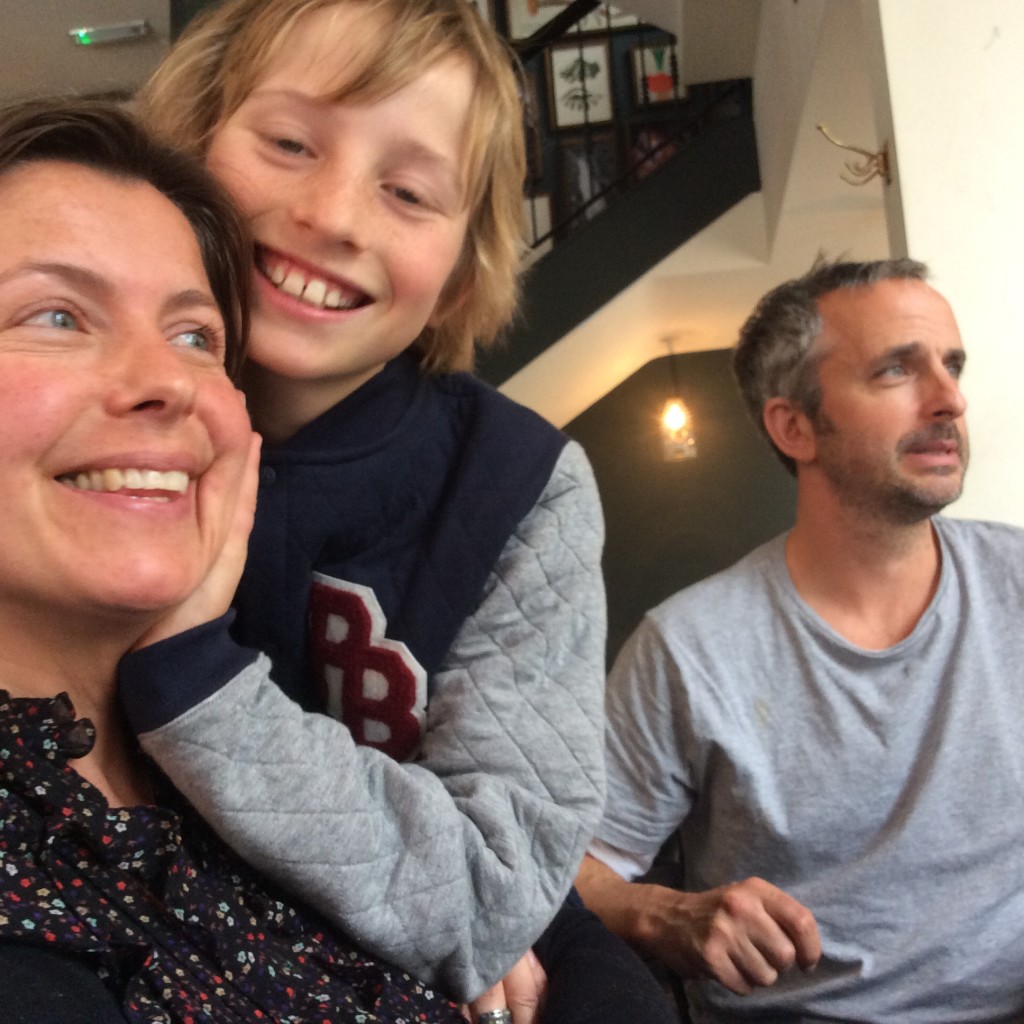 Our focal point was Ann and Chris's very remote and delightful Welsh farmhouse only a couple of miles from the Maesgynne holiday cottages that the two Hall families and the F-S contingent stayed in. Only a couple of miles maybe, but ample and amusing scope for getting lost along unsigned rural lanes…all of us, several times…
Ann and Chris hosted one night, John and I the second night, managing to continue the Golden Wedding celebrations into a third month. It was very special for us to be able to celebrate the event with our extended family.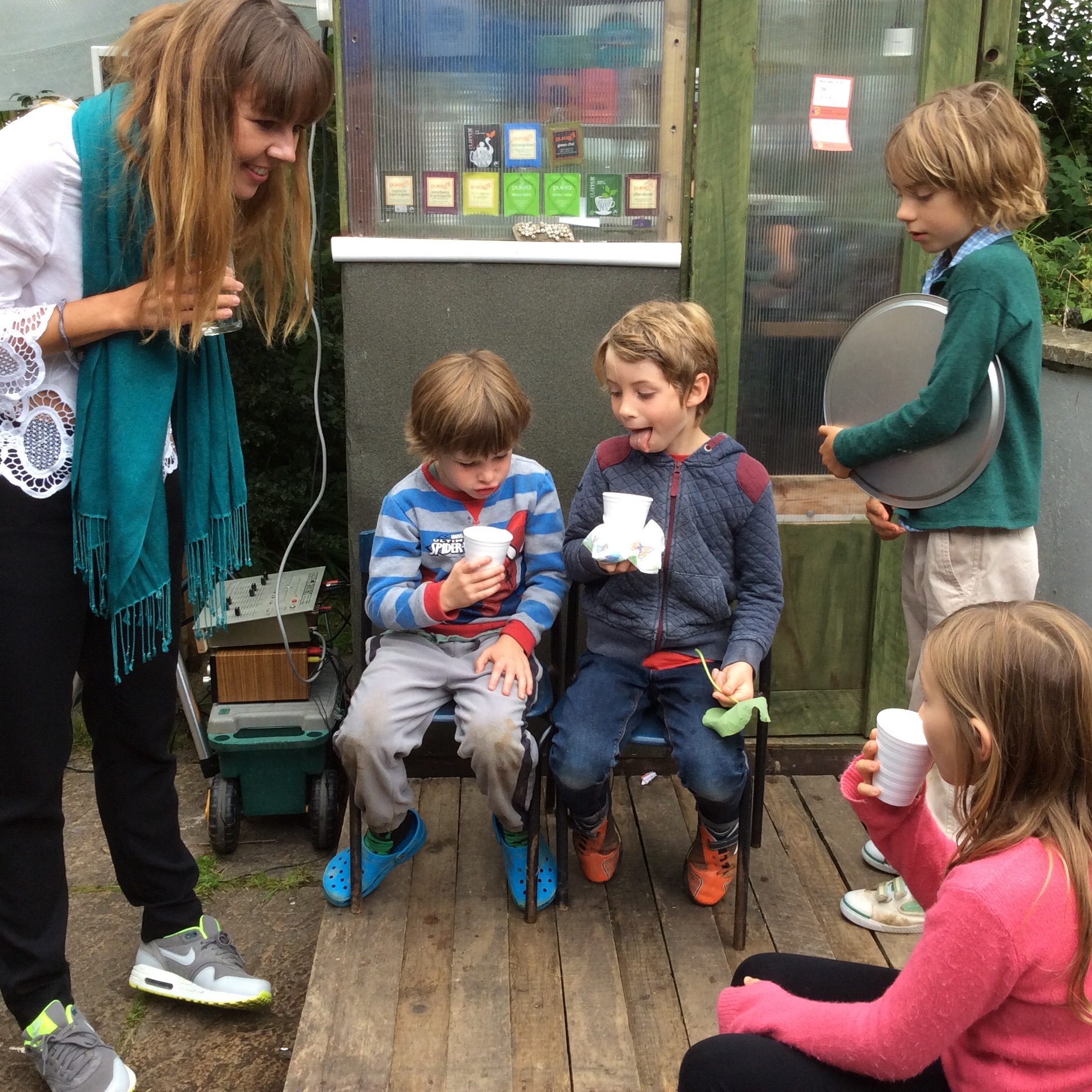 Lots of excellent food and drink, toasts, a quiz (how well do John and I know each other, after 50 years) – not sure that we completely past the test – impromptu speeches from young and old, with a tireless in house supply of tea and coffee from young Theo's Slug and Snail tea shop and music from Radio Login.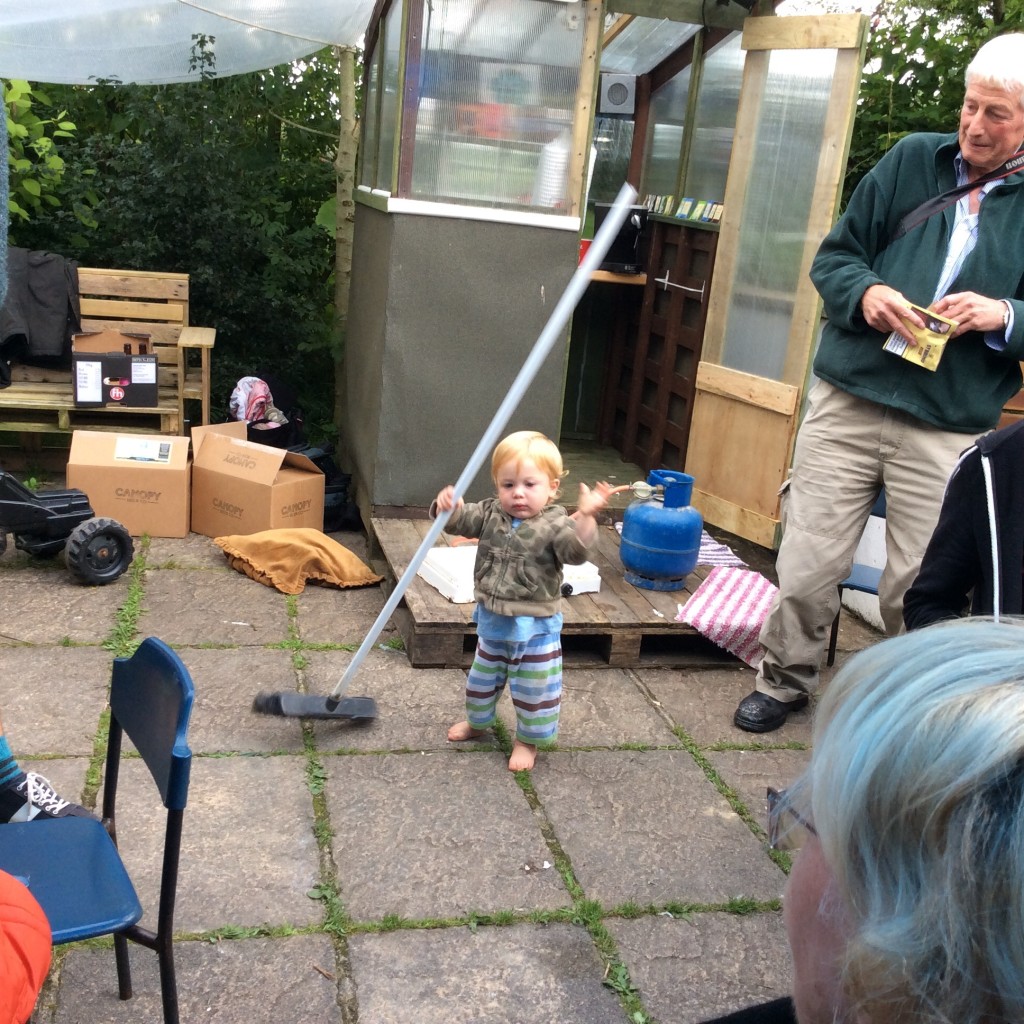 It seems rather gushy and over the top, but true nonetheless, that we all seem to genuinely enjoy each other's company, and it is uplifting to watch this enjoyment of the family network continued through the succeeding generations. We have a lot to be thankful for.