We expected dreadful weather, and so felt pleased to enjoy not dreadful but mixed weather, some rain but lots of sunny spells – but never warm enough to sunbathe in our bikinis and thongs (?). After a hectic few weeks and a busy drive to Wroxham mainly chugging slowly behind tractors and numerous heavily laden trucks full of veg we felt more than ready for a peaceful few days with our very good friends Erica and Colin whose company we so enjoy.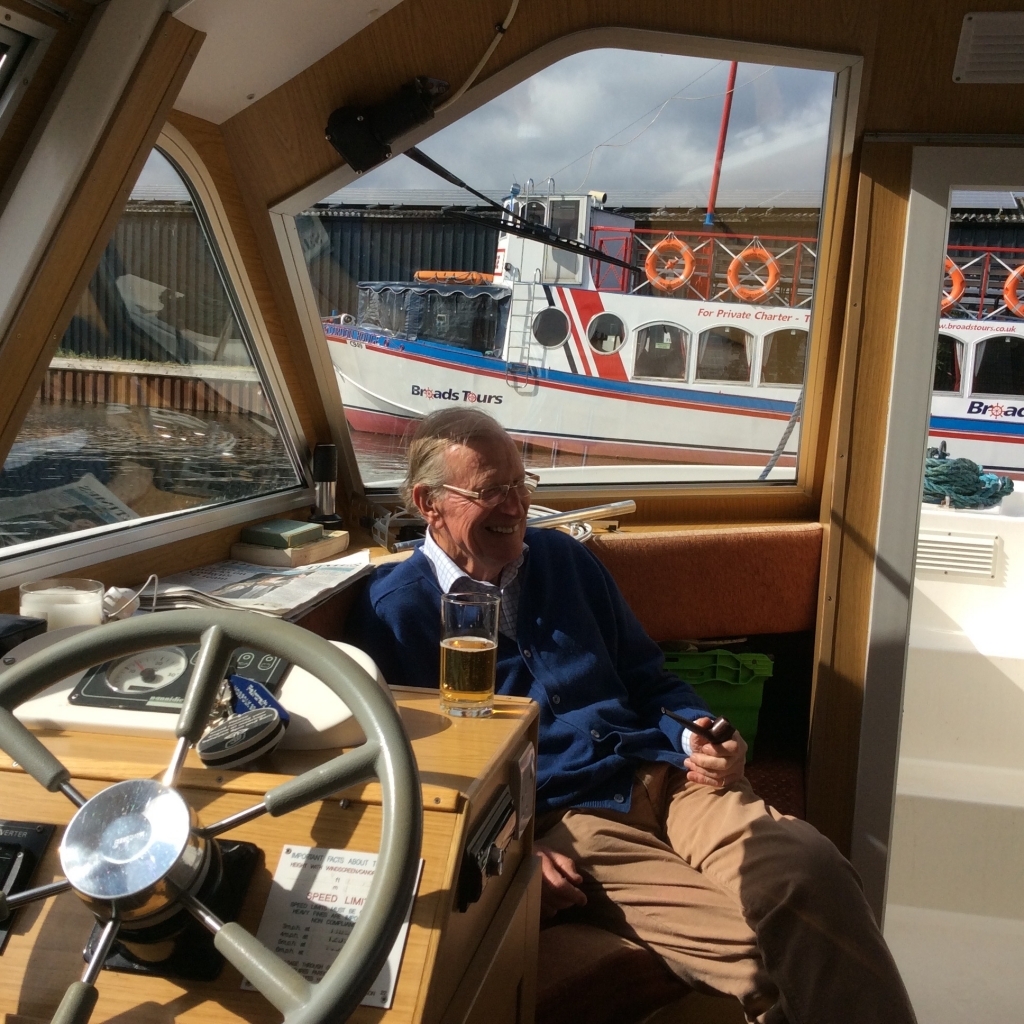 We quickly boarded the Fair Duchess, unpacked (food enough for a fortnight), were issued with life jackets and the usual engineering/technical instructions about such things as inverters, dipsticks and bilge pumps which fortunately the others all appear to have a complete grip on – and off we set in brilliant sunshine.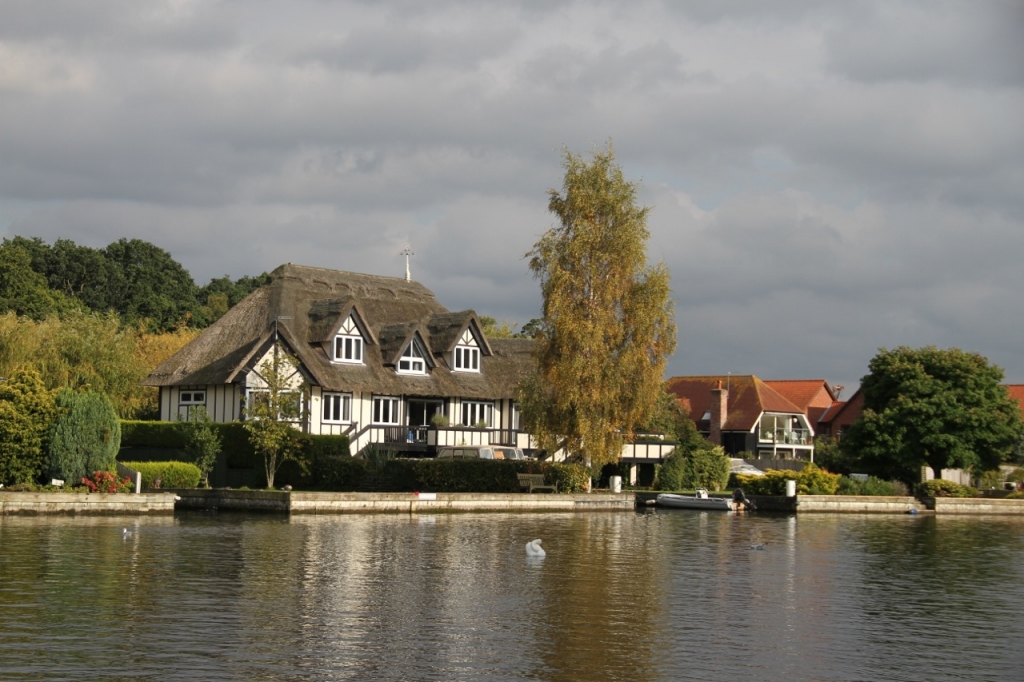 And that ladies and gentlemen is where the rush subsides and the Norfolk Broads magic takes over.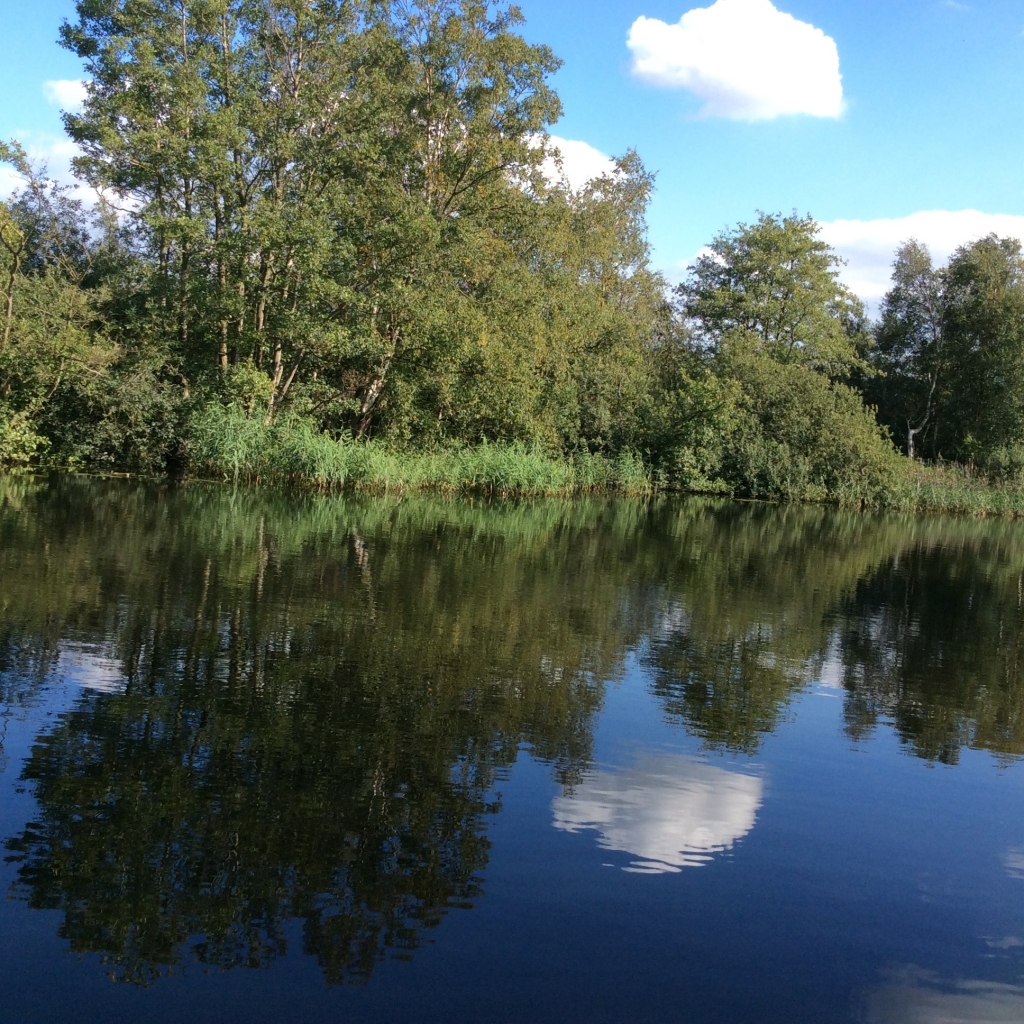 The 5MPH speed limit tells you all, plus peace, quiet and beautiful views. Fortunately the other three are seasoned sailors, know how to handle the cruiser, understand the nautical rules and regs and are dab hands at knots.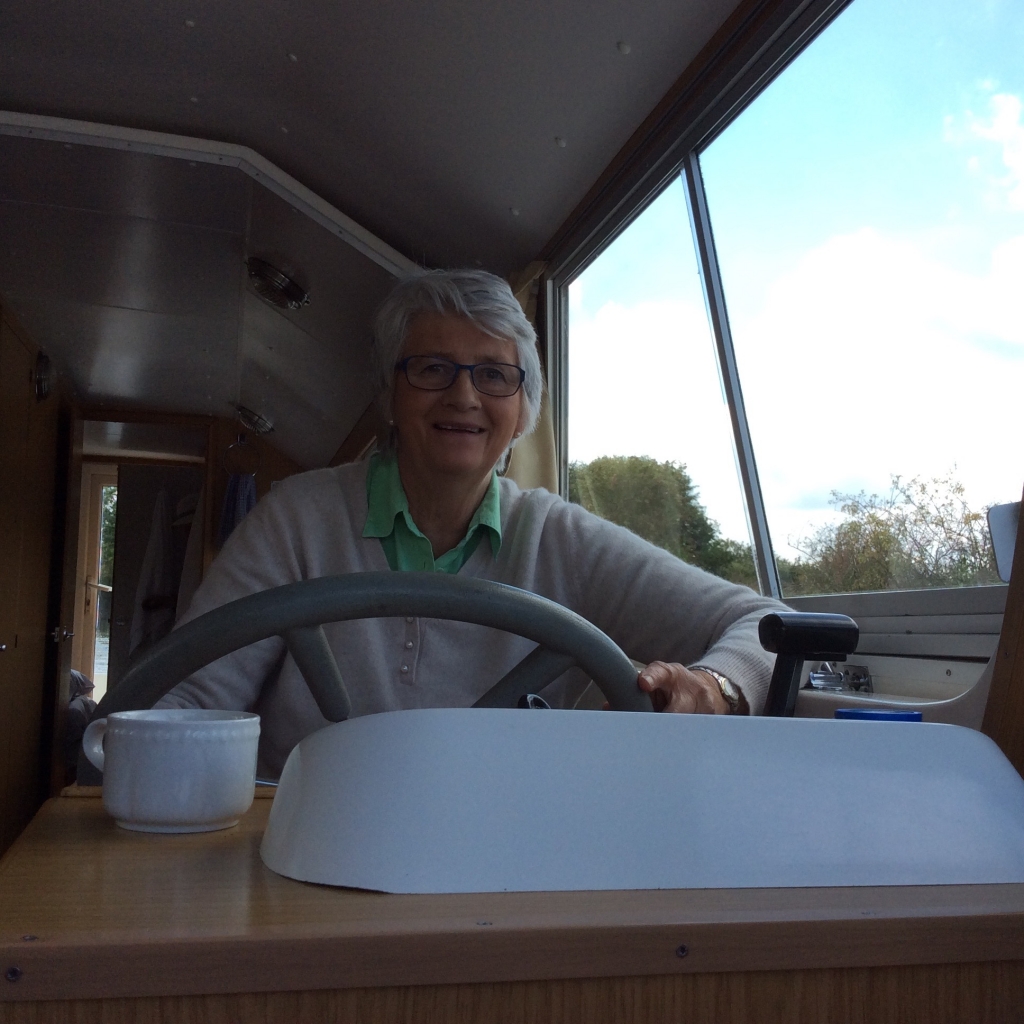 Occasionally I am allowed to steer the boat, on a straight strech but the minute another vessels hoves into sight I am more than grateful to yell for the skipper and hand over the wheel, especially if it is a yacht under sail…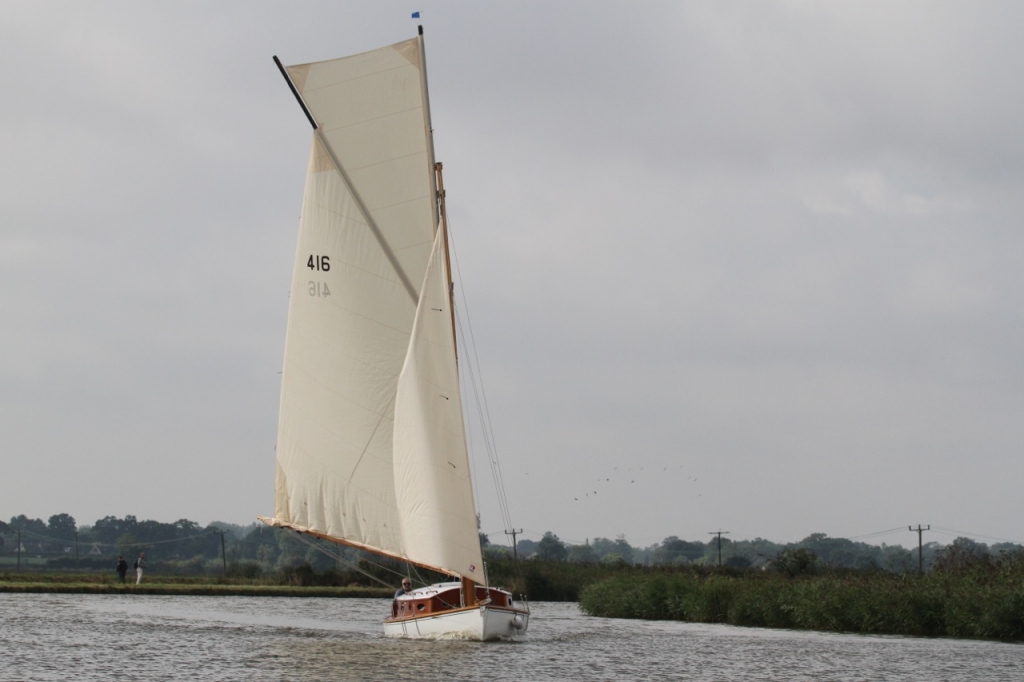 Happily, on board you can do that as you move, not so possible on a busy motorway however tempted one can be occasionally to abandon ship.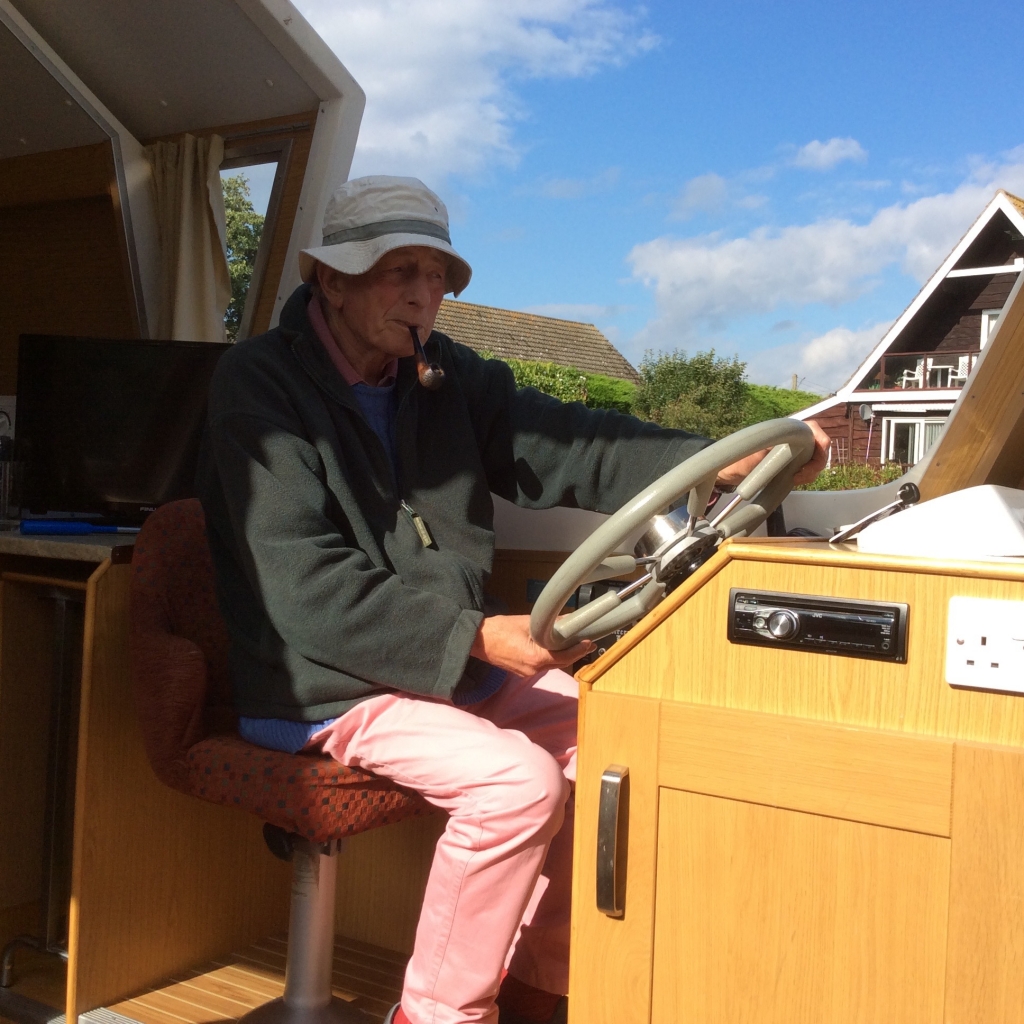 We spent four extremely happy days. We were not allowed to go under the bridge at Potter Height so instead hired a 'day cruiser' for the afternoon to explore Horsey Mere and Hickling.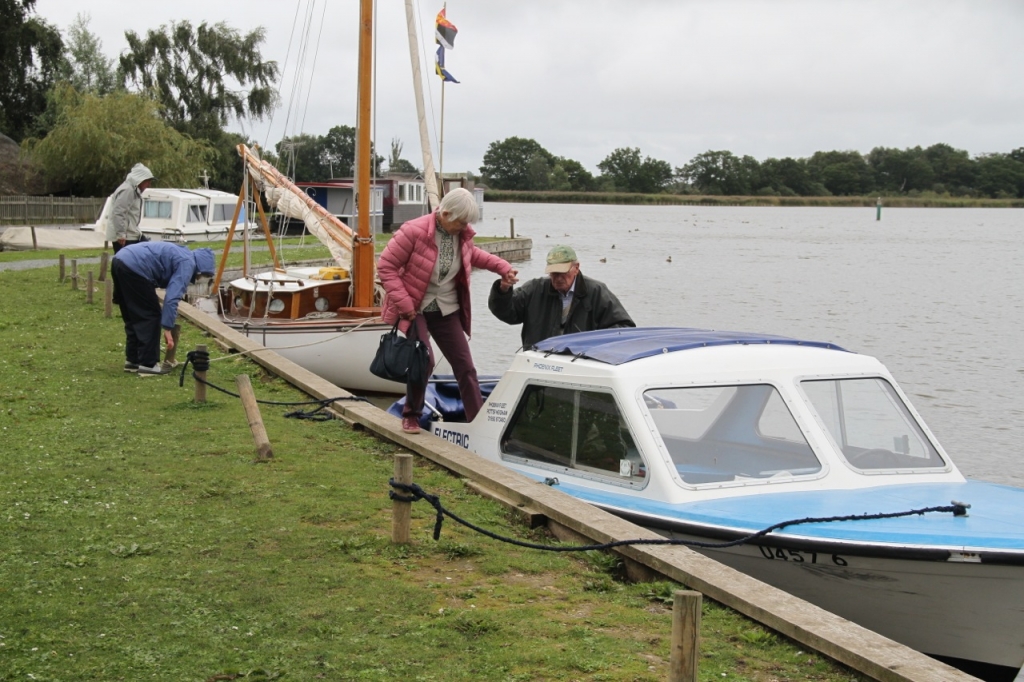 These are usually John's favourite Broads spots, because of all the bird life, but unfortunately that was the one rainy afternoon and there was not a single bird to be seen.
Ranworth, Stalham, Salhouse, the rivers Ant and Bure – all old favourites…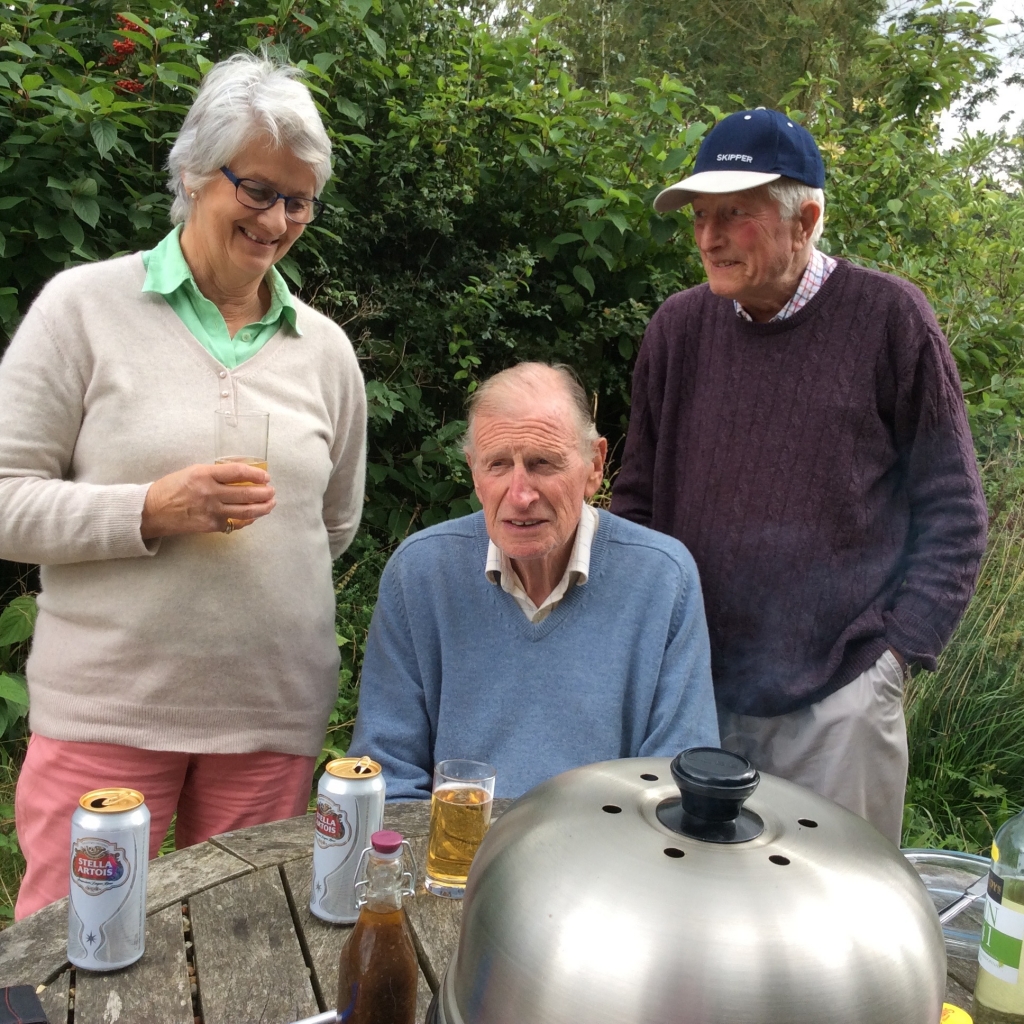 We fed well, barbecued ashore one day, and enjoyed a glass or two of wine, read our books and the papers, played bridge and Oh Hell, and above all chatted and laughed a lot, with many a happy and notalgic reminiscence.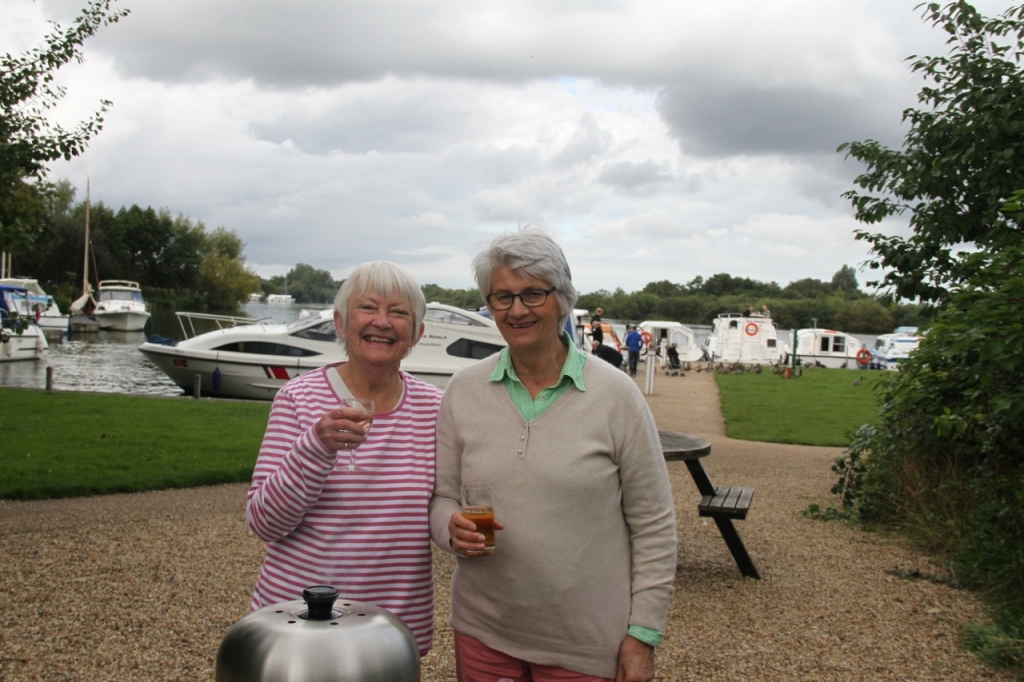 All too soon we were having to return to Wroxham, already planning our next trip before we all get too old and decrepit to cope