As seems usual these days I seem permanently to be at least one step behind…
A long time ago, it seems, but actually only last week, after our memorable family gathering in Wales, the Australian and retired F-S section of the family – accompanied by still hard working Ruthie for a couple of days – stayed on in their holiday cottage to enjoy some time together in west Wales.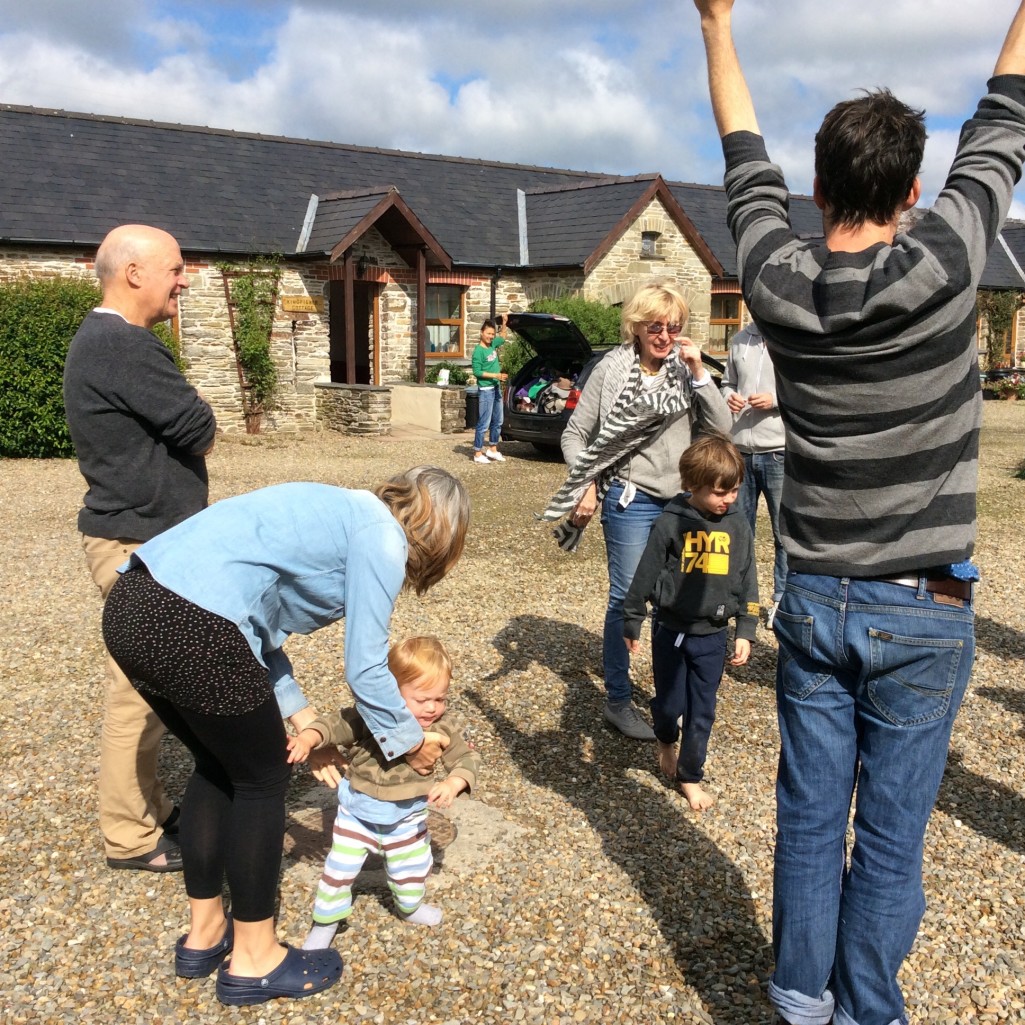 We gradually stopped getting lost, and with the help of Satnav, road maps and diligent navigation and memory skills, we managed to pack quite a lot in.
What a beautiful part of the world! The Welsh schools had gone back for the start of the new academic year, so the sun came out (some of the time) and suddenly everything seemed even quieter.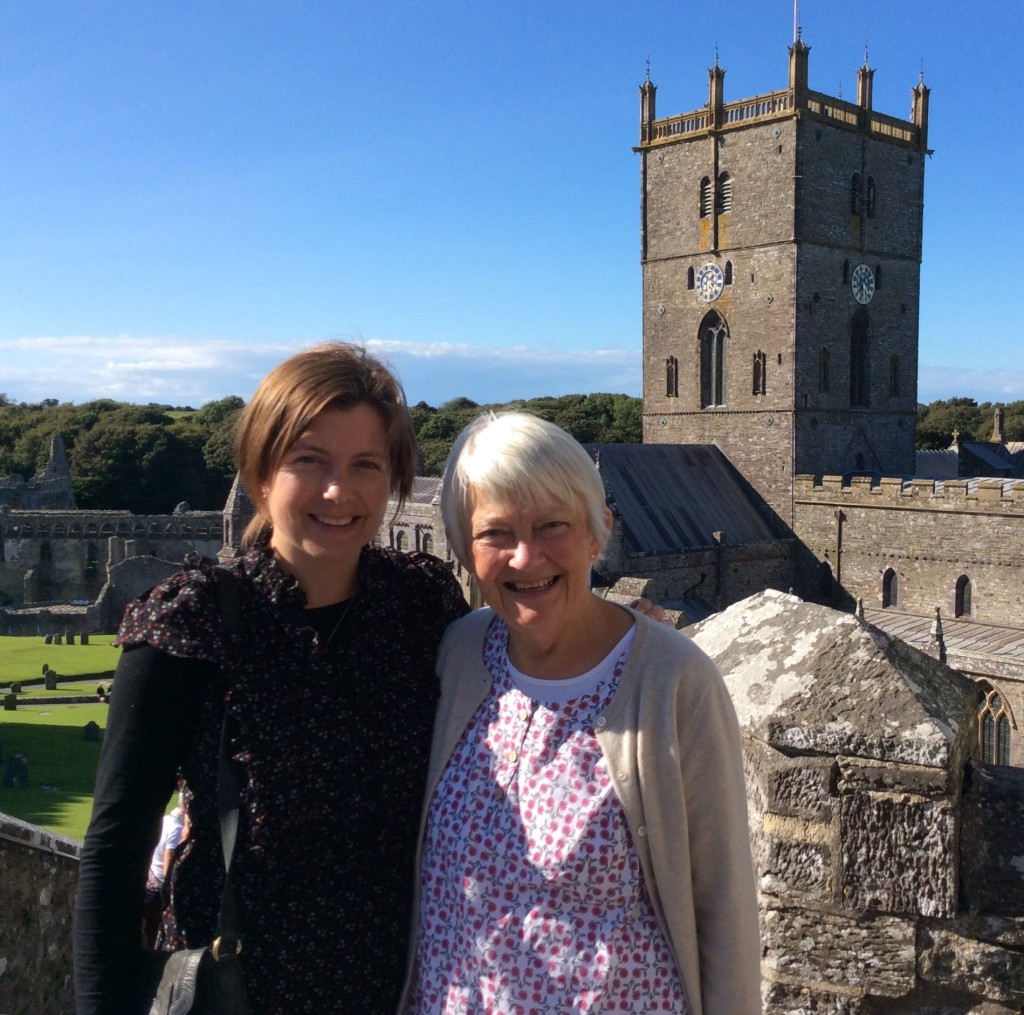 We ate Welsh Cakes and visited the cathedral in St David's and took an exhilarating boat trip round Ramsey Island hoping to see puffins and seals but only saw the latter, it being a bit too late for puffins apparently.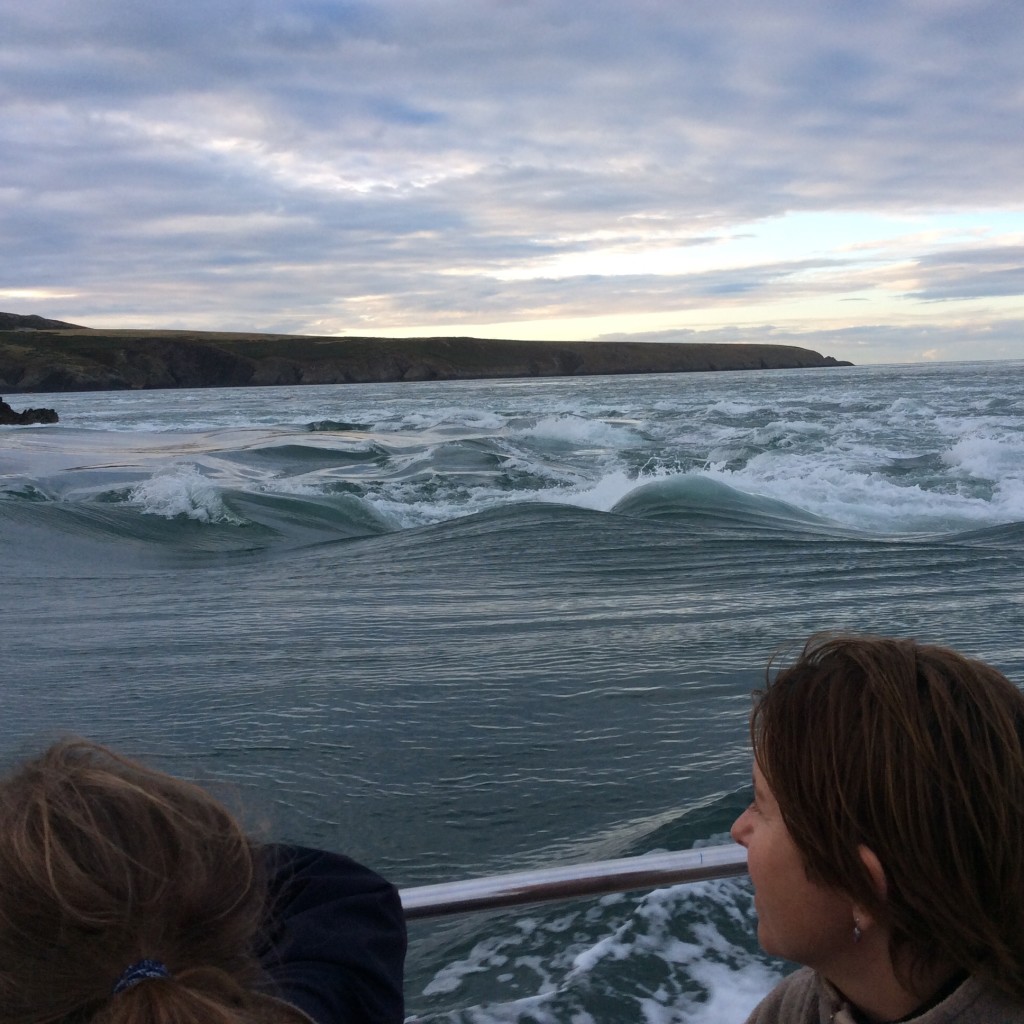 We also watched with awe and admiration a kayaker having frightening fun in the rapids caused by the rock induced change in sea levels behind the island.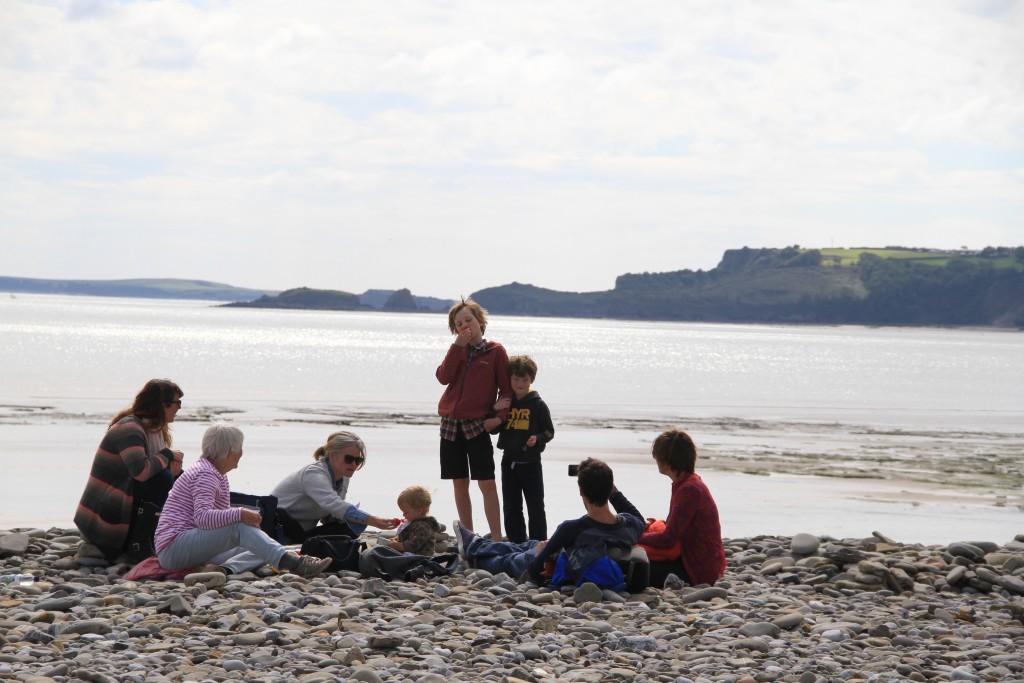 We went to Tenby and loved the multi pastel coloured houses and a charmingly old fashioned feel. We picnicked on the seriously stoney beach at Amroth, bought Welsh rugs at Solva Mill for the birthday girls (Sara's late July, Ruth's on September 5th) and a tweed cap for Tom (October 13th).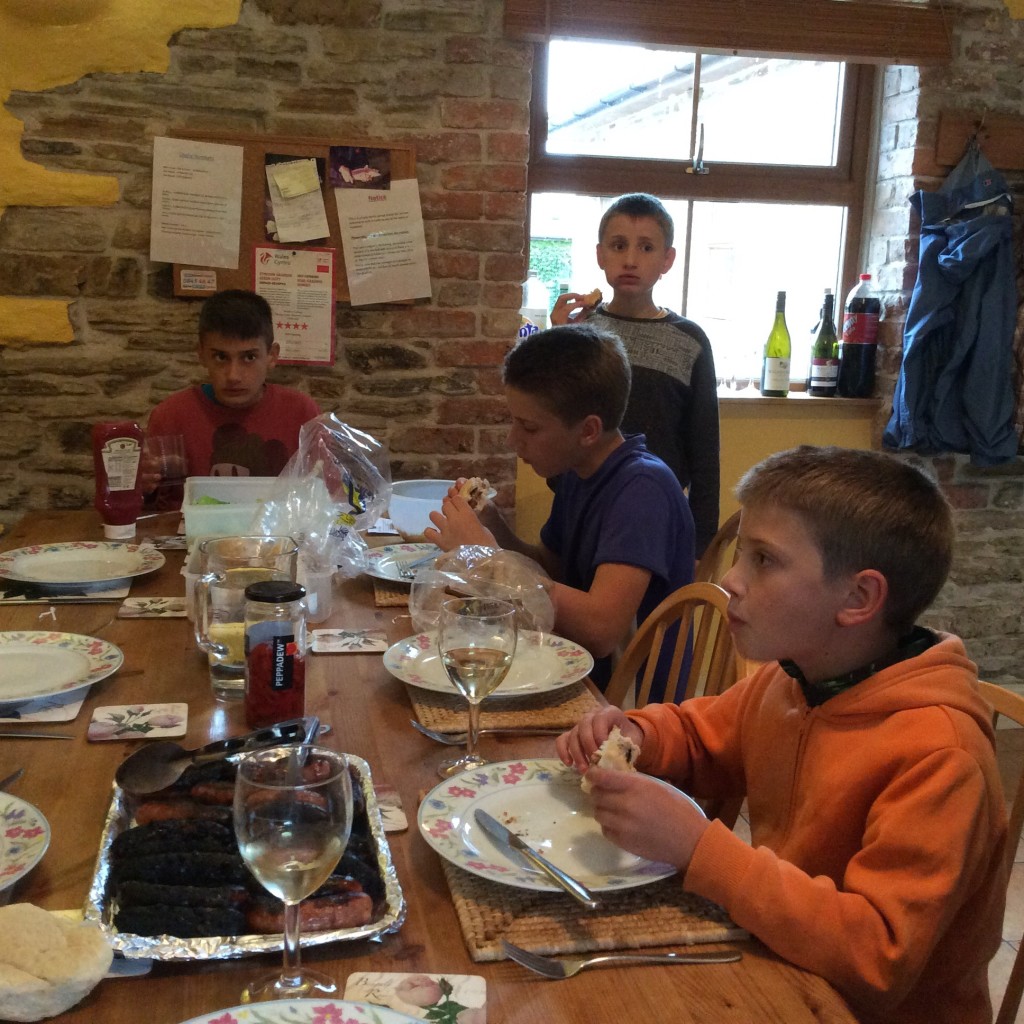 We entertained Ann and Chris (the non-Welsh Welsh members of the family) and seven of their eight young to supper, and another night enjoyed a memorable dinner at Druidstone high above the shoreline.
It seemed fairly nonstop sightseeing and relaxing. Then came the dreaded packing up and trying to jigsaw everything plus Sara and Tom and all their stuff as well into our car and drive up to London for the next family gathering.
Allowing for several essential pit stops, two M4 accident 'motorway incidents', and various other less obvious Friday traffic hold ups, the journey to London took seven tedious and occasionally nerve wracking hours. Nobody could have been more relieved to reach John's brother Blair and Aileen's house in north London safely in one piece than we all were!
And then the family celebrations seamlessly started afresh, the Sessions side this time…