Can you imagine positively enjoying a stop at a motorway service station?
Even less likely, can you imagine one receiving rave reviews on Tripadvisor?
Apart from stopping at Tebay on the M6 going up to Scotland we normally would do all we could to avoid their expensive and unappealing food, questionable coffee and shabby loos…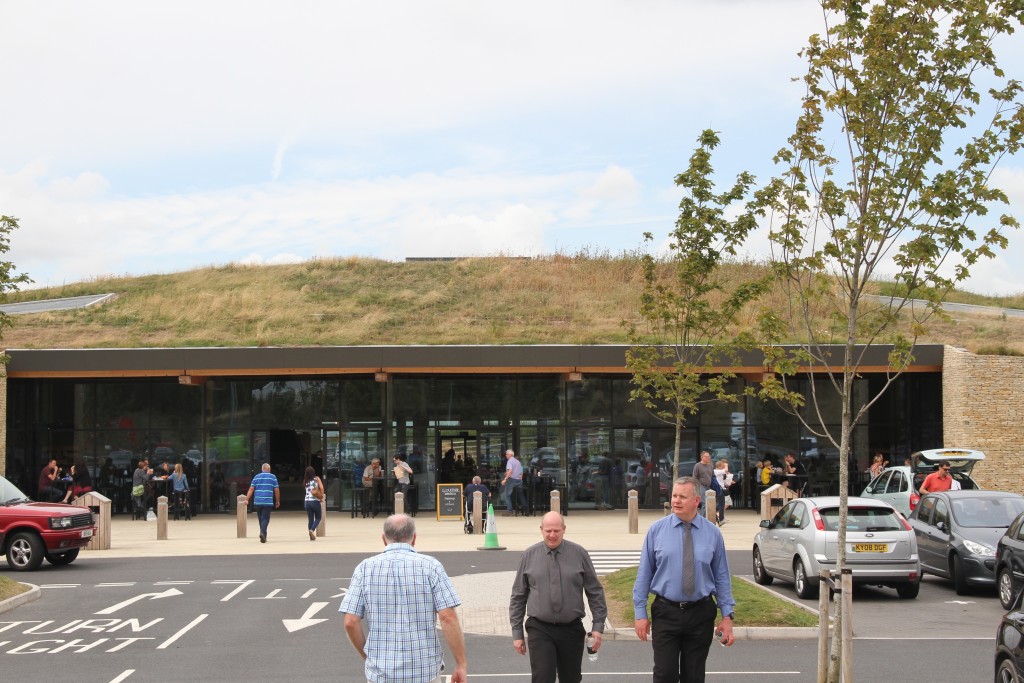 Anyway, today, on our way up from Devon, quite by chance we pulled in at the Gloucester Services, simply hoping to find somewhere we could quietly enjoy the delicious chicken sandwiches my brother John had made for our journey.
Having eaten our picnic we wandered inside, ostensibly to find a loo. To our surprise, it was spacious, quiet and clean, without a neon sign or noisy 'penny waster' to be seen.
There was a bread stall…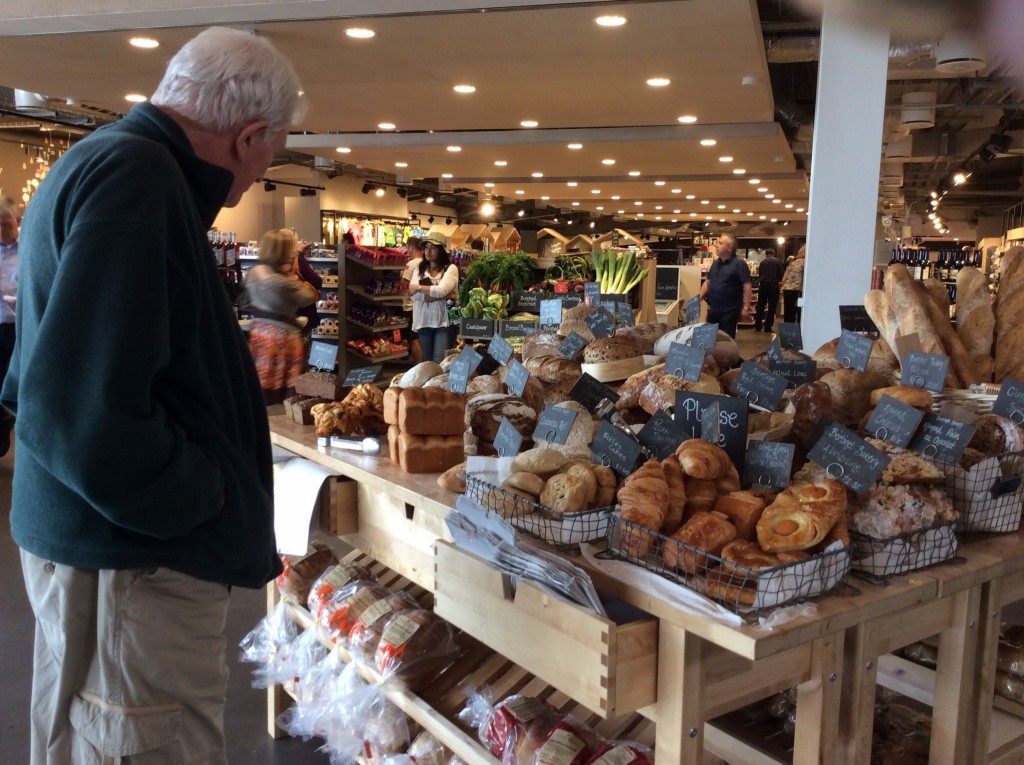 And cheeses…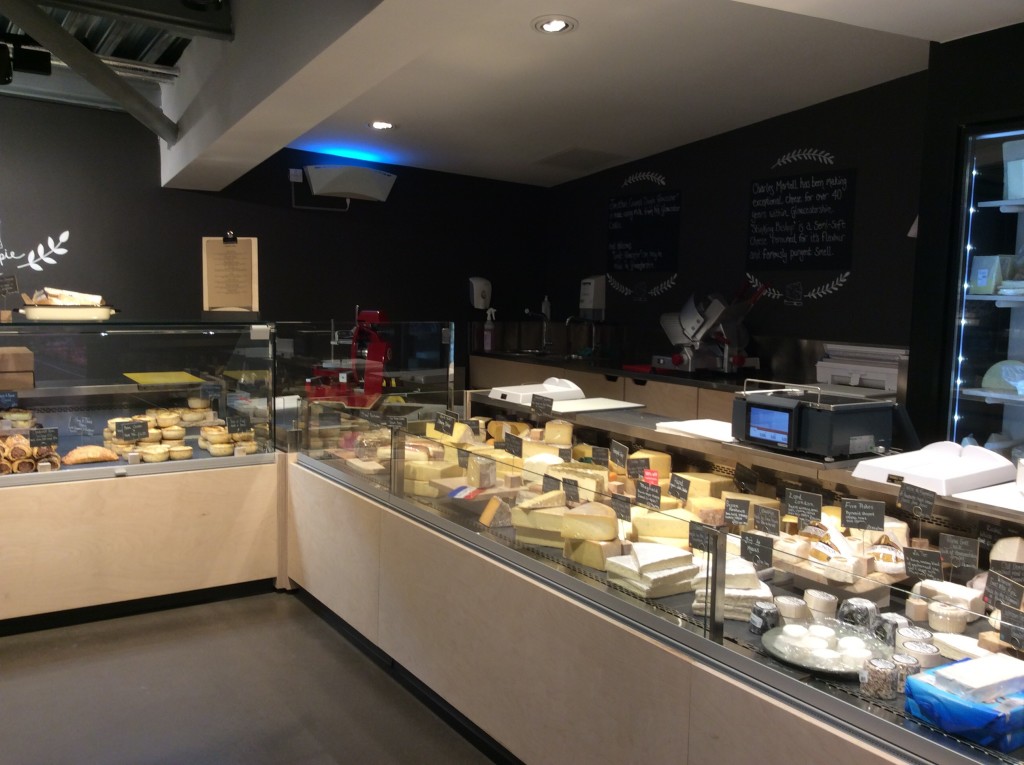 Fresh flowers, cards, china and last minute presents…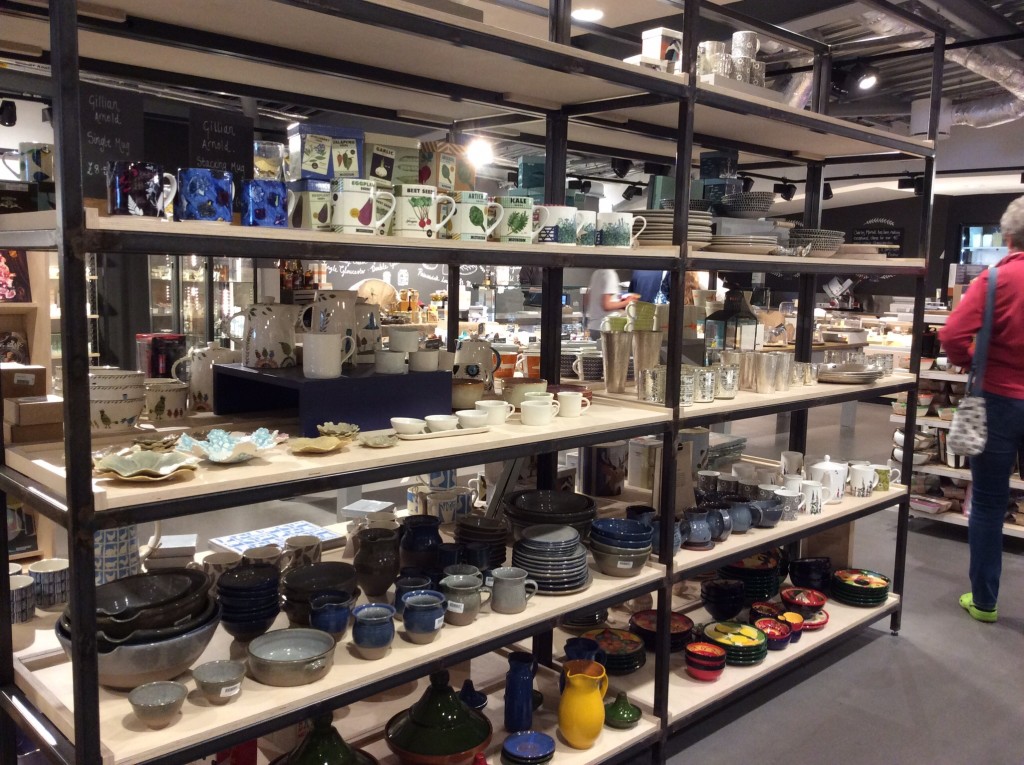 When we had got over gazing, we decided to buy a coffee to drink outside by the pond. There was a baffling array of tempting cakes which I hoped I had managed to resist but then unfortunately ate half of John's. The coffee and cake was good, the wasps were not and we had to make a quick escape indoors!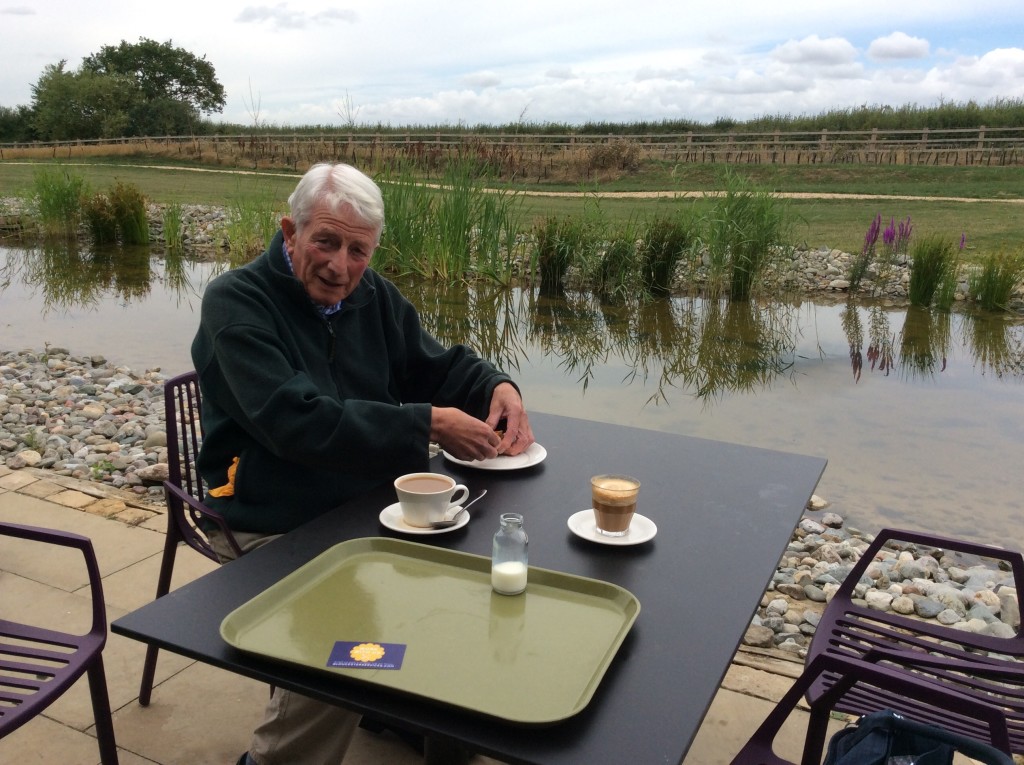 So, apart from the wasps, a throughly pleasurable motorway stop, which we can thoroughly recommend.
And before I forget, the ladies was spotless, with fresh flowers on the counter…