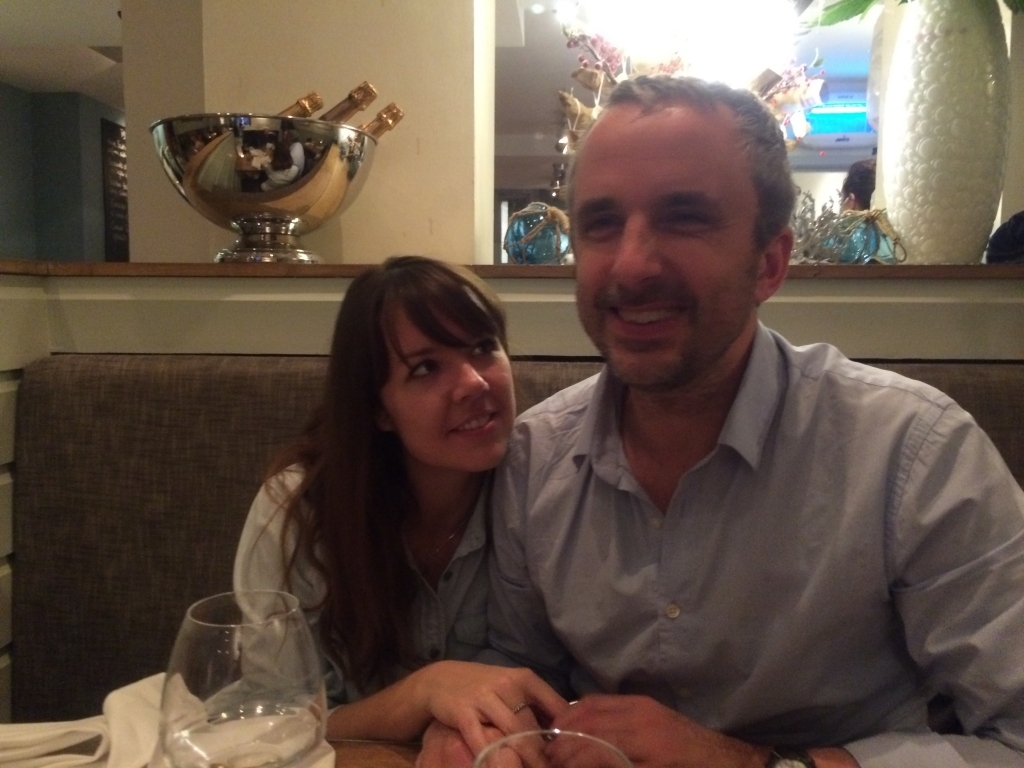 2016 started wonderfully well for us, with the delightful news that son Nick and his girlfriend, Sam Raine, had become engaged. We are so happy and welcome Sam into the family with open arms. Don't ask when the wedding will be, because they themselves don't know. A few days after Nick asked Sam to marry him he went off to Madrid on a six month contract! They can fly back and forth quite easily, but weddings would be difficult to organise.
We may welcome Sam with open arms, and nothing much else. She has so much more to offer us in return. With our daughter-in-law to be comes an entree into the exotic world of ballet – a far cry from the cricket pitches and tennis courts of our lives up until now.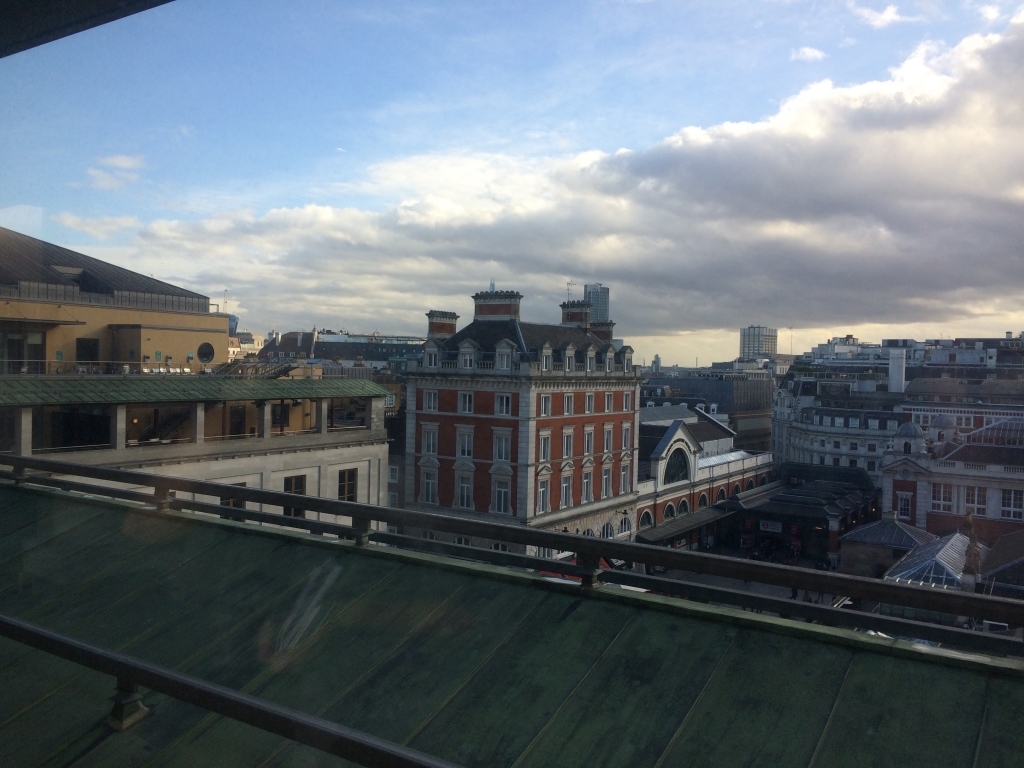 Sam is a ballet dancer, and now the Royal Opera House Ballet Mistress. She seems a most quietly modest soul and it was only some time after we met her that we began to learn of her role. You may have seen her, those of you who watched the World Ballet Day on the BBC recently, and just last week, you could just catch brief glimpses of her in the live film version of Rhapsody and the two Pigeons.
Anyway, by the happiest of coincidences, I had planned to go down to London last weekend. I knew Ruthie was back from her epic Australian trip, and I was so looking forward to seeing her. Unbeknownst to me at the time, Nick was also coming back – albeit just for the weekend – and I was completely taken by surprise when Sam asked whether Ruthie and i would like seats back stage at the Royal Opera House on Saturday to see the last performance of 'Rhapsody' and 'The Two Pigeons'.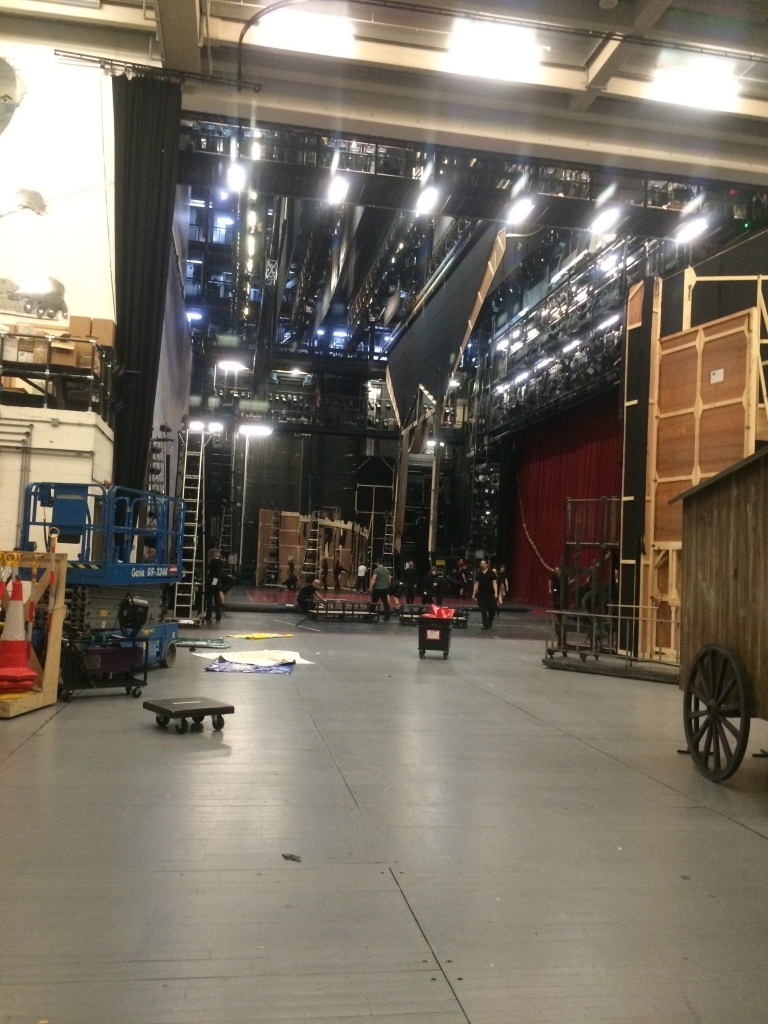 And what an amazing experience! Sam first gave us a quick tour behind the scenes of the Opera House including the rehearsal rooms, the mammoth hangar-like rooms where they keep the props; rows and rows of costumes for the various current ballets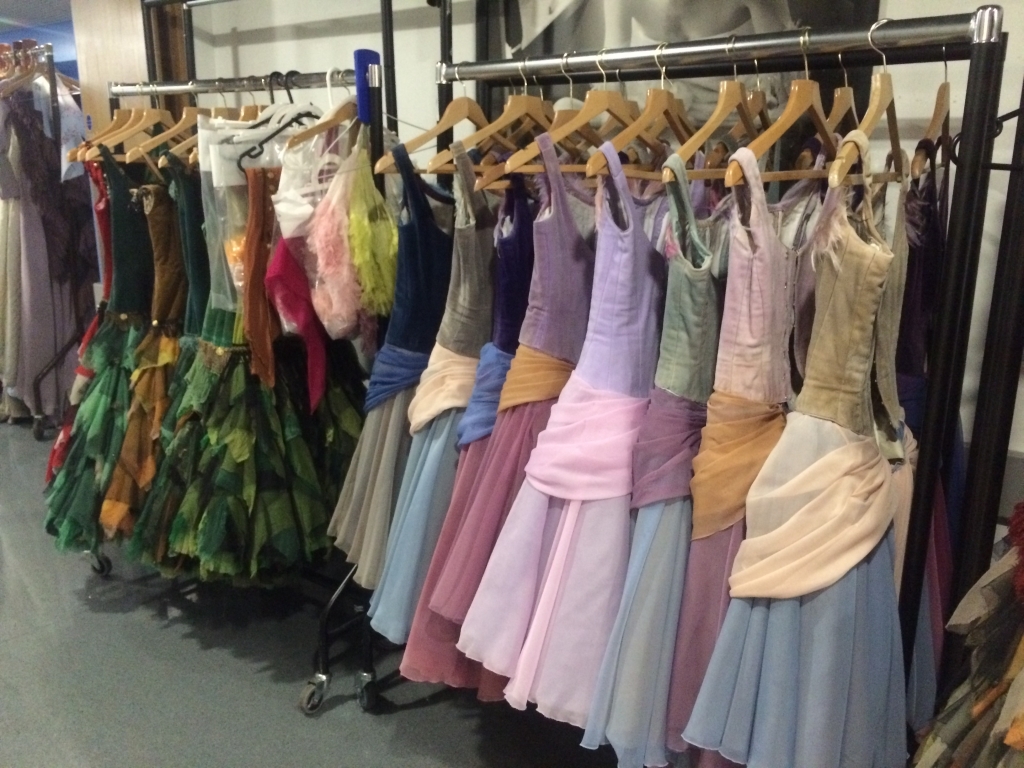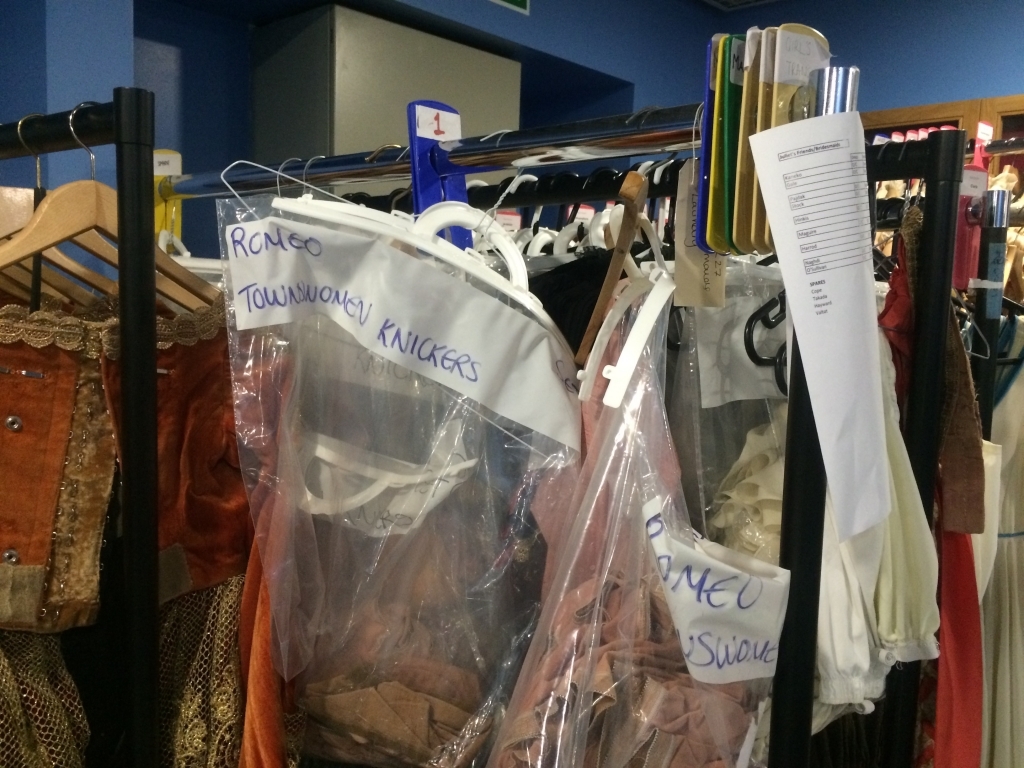 We had a cup of tea in a 'private' canteen sitting mainly with players from the ROH orchestra. We were introduced to various people, several of whom we later discovered to be names to tremble over, but little did we know then, so no trembling at the time.
One of these names was Lesley Collier, who was actually the Royal ballet Principal for whom Sir Frederick Ashton had composed Rhapsody, for the Queen Mother's 80th birthday. In my ignorance I actually asked her what she did and she muttered modestly that she did the same sort of work as Sam! Only later did Sam explain her real role. With her personal knowledge of Ashton, and his aims for the dance, who more perfect to coach the dancers recreating his two ballets…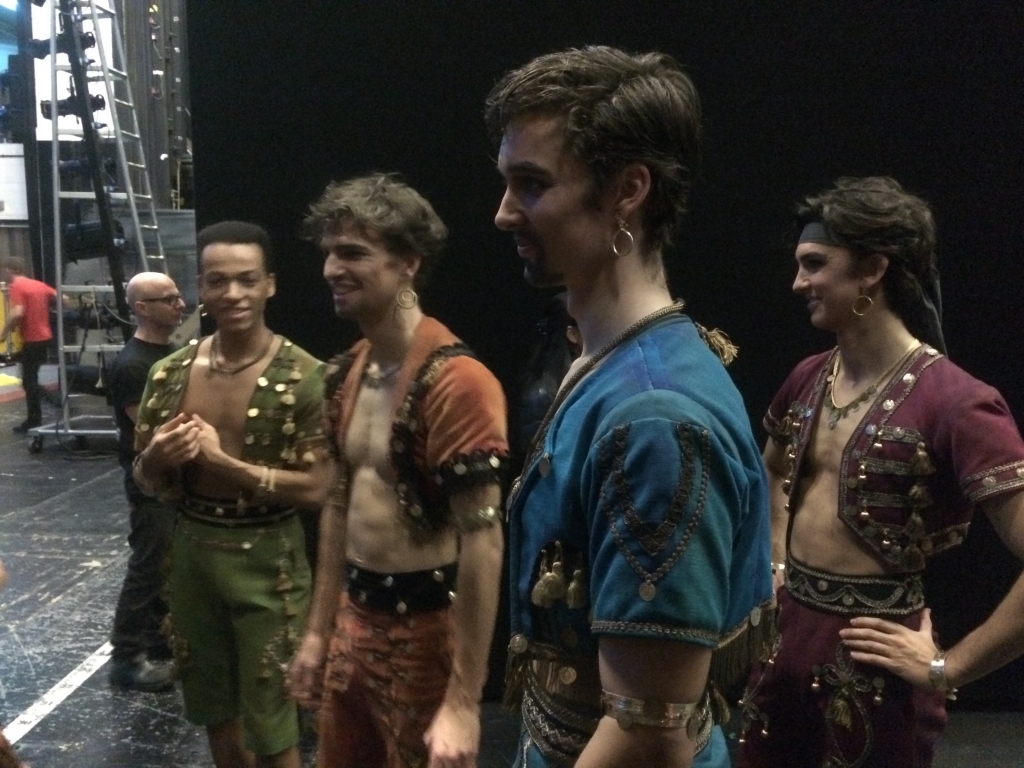 With a great scene of excitement and anticipation after this build up we were then taken to our seats in the wings, watching all the behind the scenes preparations, and within touching distance of all the dancers as they limbered up before going onstage. The dancing and the music (the theme for Rhapsody is Rachmaninoff's Rhapsody on a Theme of Paganini) was absolutely mind blowing. It was almost as if the dancers and their movements actually were part of the music.
It truly was spellbinding – I could waft on for ever but will try hard not to. The Two Pigeons was absolutely wonderful too. More rumbustious, with a real and at times almost comic story line and plenty of swarthy, earthy and emotional gypsies – not to mention the two live pigeons! And there we we were, right on the spot.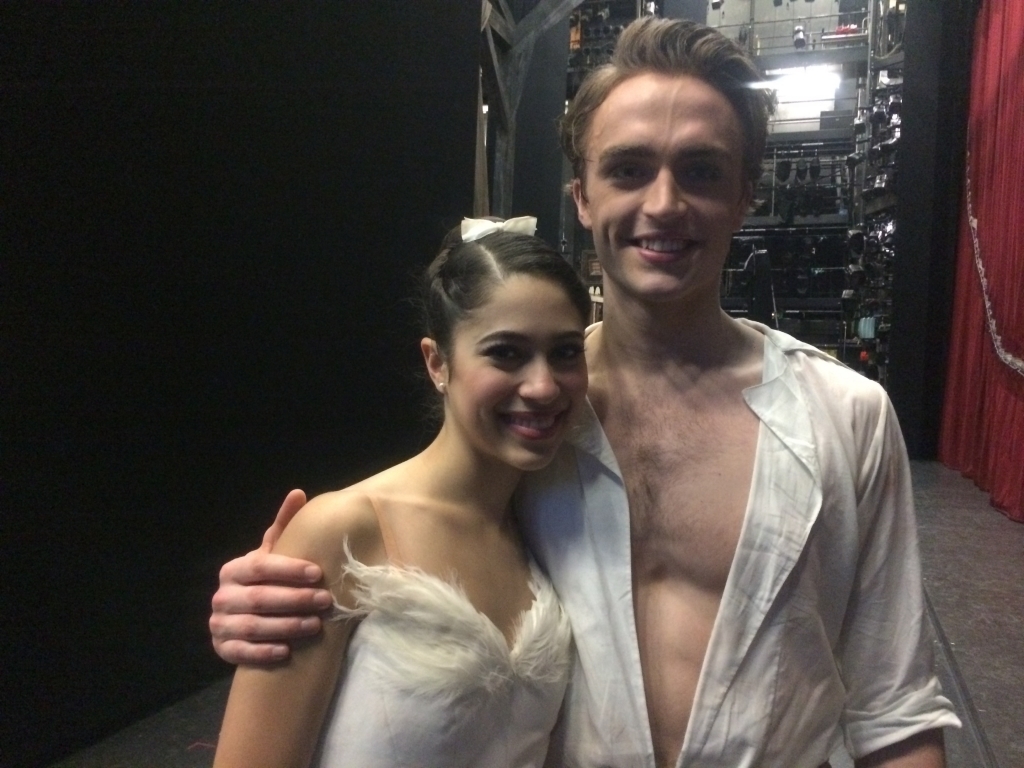 No photos at all, before or during the performance, but as soon as the show was over we were told it was okay so between us Ruthie and I managed to get a good selection quite speedily. My proudest one if of Beatriz Stix Brunell and Matthew Ball, the soloists in the Two Pigeons.
Actually I am pretty proud too of one that I didn't take, but Ruthie did, of Beatriz and me arm in arm! (Hairy Mantel last year, Beatriz Stix-Brunell this – I wonder who net…?) Unfortunately i do not have a copy, yet.
Anyway, we came back to Ruthie's for a celebratory engagement dinner for Sam and Nick, still up in the air with the emotion of it all.
And my luck continued. Sam mentioned that the Encore of the live film version was being replayed countrywide the next day and I discovered to my delight that the Westfield cinema in Derby was showing it at 2 on Sunday afternoon. My train arrived in Derby at 20 to 2, just in time for John to pick me up, and drive us to the cinema where we 24 hours later I saw the whole thing again (John of course for the first time). It was the first time for me too, seeing it from the front. One missed the electric atmosphere of actually feeling almost part of the action, but on the other hand I was better able to see the musical movements which appeared almost kaleidoscopic in their beauty.
And this time a week ago I had not an inkling that this wonderful weekend experience would come my way!