Our Final Episode
We are now in Malawi for a relaxing few days wind down beside Lake Malawi. We have had to a learn a whole new vocabulary – no talk of Nyasaland or Lake Nyasa and the local currency, the Malawi Kwacha – 1000MK equals about 70p I think so it has taken a while to realise that nothing costs quite as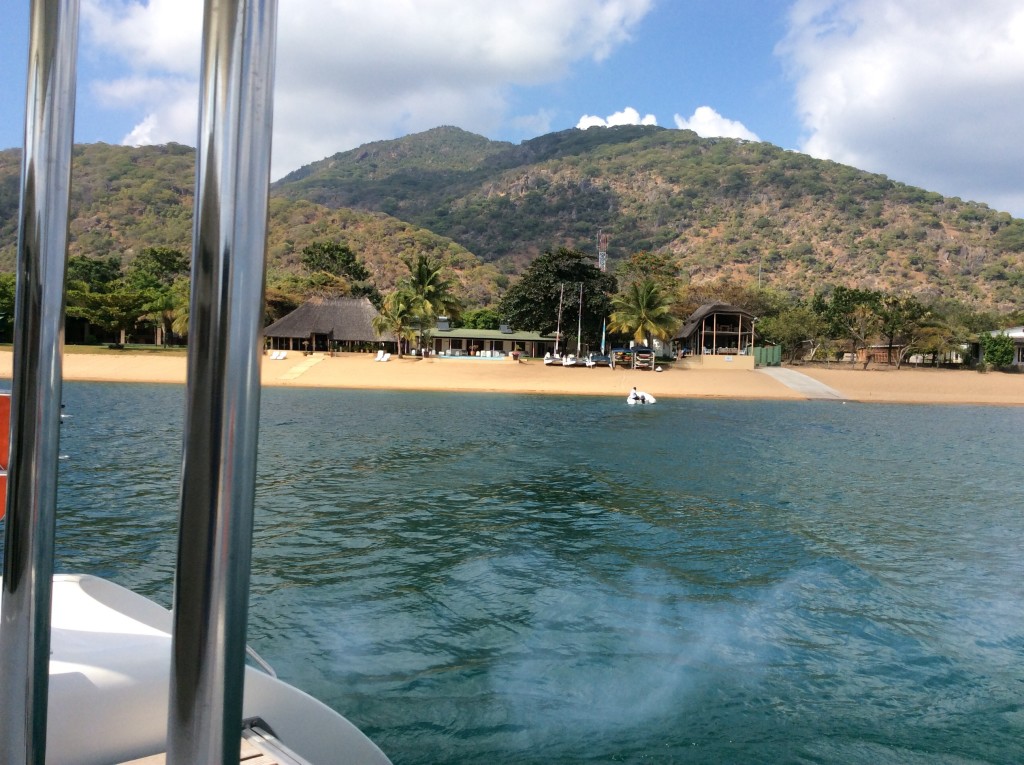 much as it feels.
English is the Malawi national language, spoken with varying degrees of fluency. The people, like the Zambian, seem very courteous, friendly and essentially happy although apparently the AIDS problem is enormous.
The drive from Lion Camp to Mfuwe International Airport took a couple of hours with a stop at an enterprising set up called Tribal Textiles where there appeared to be two large sheds full of people sewing away on old Singer sewing machine, churning out some very delightful African print cushion covers, napkins, wall hangings and anything you could imagine.
That was a happy and productive interlude and our flight to Lilongwe was faultless in a four-seater aircraft with four of us packed in tight. John and I were in comfort in the middle row, and I felt bad seeing a very tall French speaking Canadian curled up into a foetal ball in the back seat. I offered to swop but I think they had cadged a lift, so to speak, and he was adamant he would be okay, so I hope he was.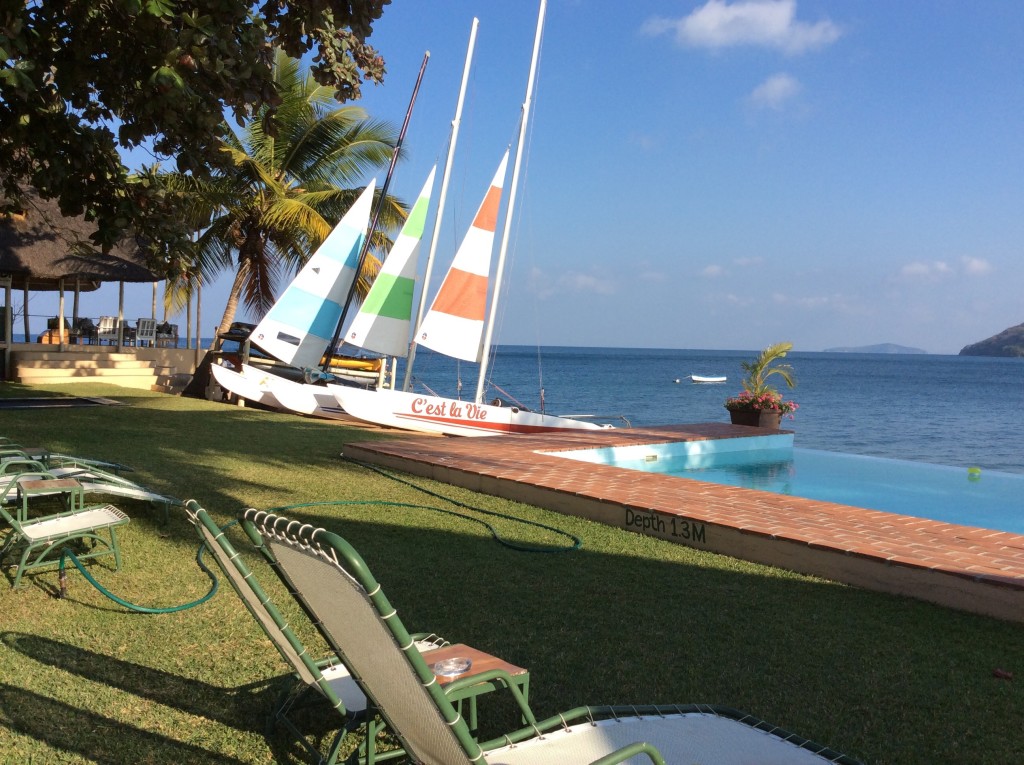 The journey by car from Lilongwe seemed to last for ages, after we had past through the usual custom procedures, once again whisked along pretty speedily by the local Audley Agent, who produced a very charming welcome to Malawi folder in handmade paper, sealed with a piece of twine.
We were tantalised to see Sam and Sarah, a young couple we had met earlier at Lion Camp, through the impenetrable glass wall dividing the Arrivals and Departure Lounges. We exchanged soundless mouthed conversations with them before we went off in our separate directions.
The next stage took about four hours, the first 30 miles or so on an apparently essential but extremely bumpy short cut also being used by some interesting local vehicles in various states of overload and disrepair. We thought we were going to be witnesses to a spectacular disaster involving an enormous, seriously overloaded and unevenly loaded lorry carrying bales of tobacco. As it approached us it teetered for several seconds on the point of balance but to our – and no doubt to the driver's relief – it did not turn over, or at least it didn't at that moment.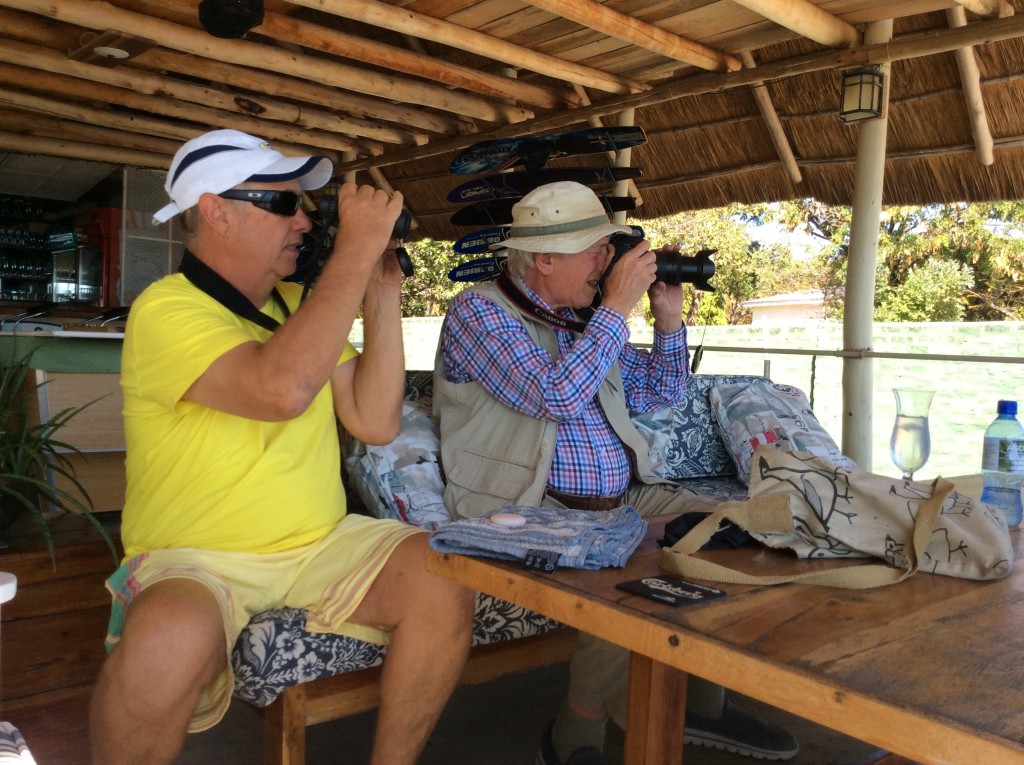 It was a relief to reach Cape McClear. With memories of childhood visits to the Grand Beach Hotel when our father would promise 1 penny to the child who first saw the lake as we approached I was rather childishly disappointed to see not a sign of the lake until we actually arrived. No pennies to be dished out.
And then, what a sight to welcome sore eyes! A treed lawn sloping straight down to the sandy beach at the water's edge and Howard and Michelle, our hosts, waiting to greet us with a very welcome cool drink.
And back we effortlessly slipped into yet another very pleasant lifestyle.