Mine are not very good, when it comes to birdwatching…
Second question: What Colour is a Magpie?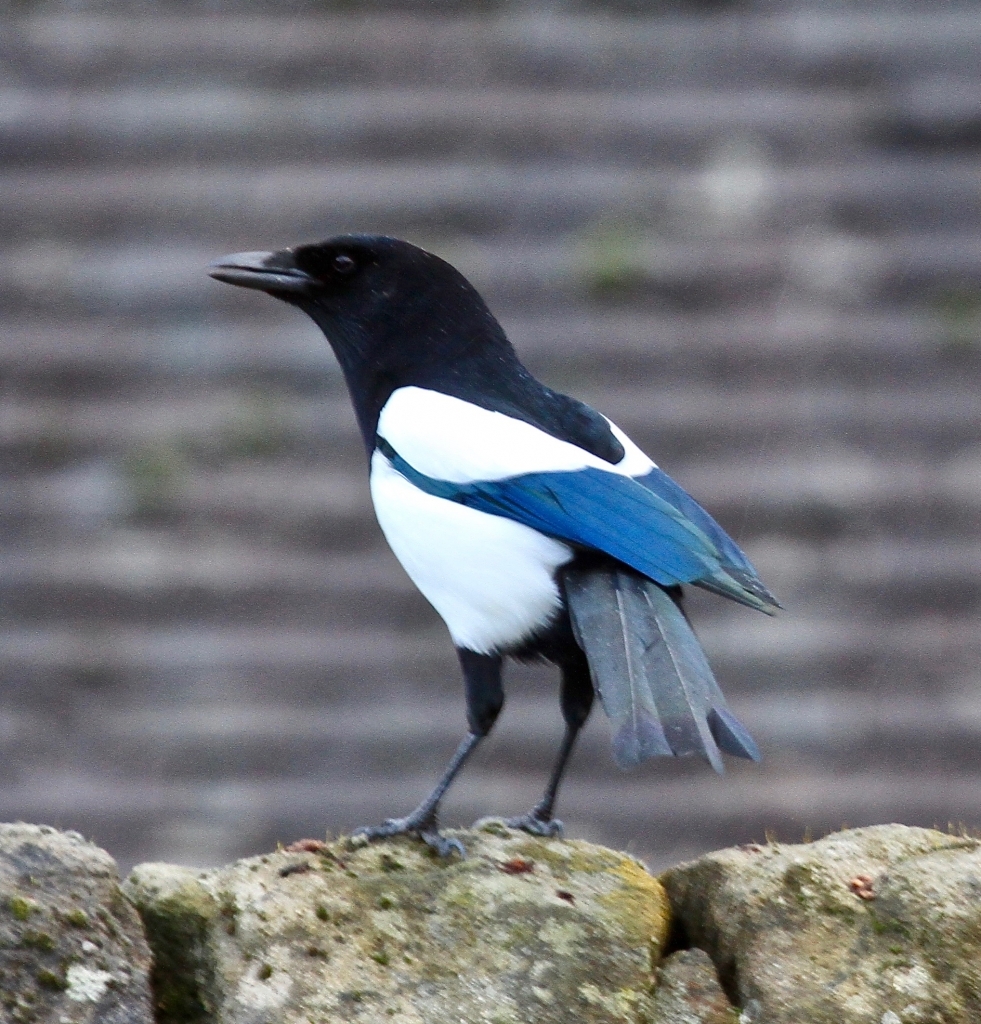 I wonder how many of you have spotted that flash of blue on the wings?
My immediate answer was a confident 'black and white', but seen close up, like so many of our British birds, the magpie is more beautiful than it usually appears.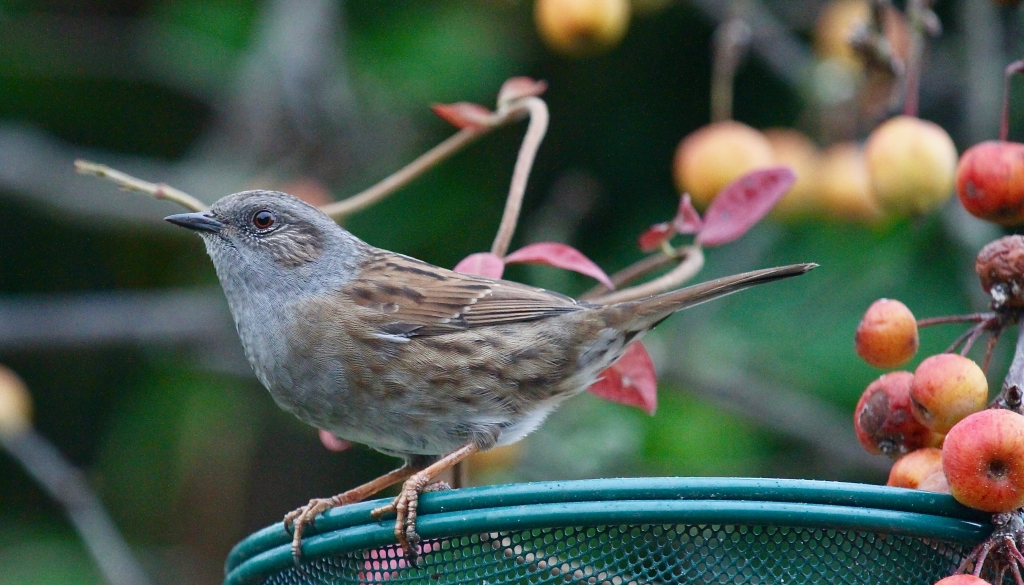 In the same way, the little dunnock which always looks a very nondescript grey, has a lovely blue-grey breast. And before you think I am a bird expert, let me disabuse you: any knowledge is second hand, gleaned from John's fairly extensive knowledge, his sharp eyes and his beautiful photos.
But poor John has been rather disheartened of late – after many months of putting up feeders the Winster birds are only just beginning to venture into our garden. We were spoiled at Orchard Farm, because by the time we left there were always masses of birds, giving us and our holiday cottage guests enormous pleasure.
As we have done for many years now, we did the RSPB Garden Bird Watch, yesterday afternoon. I say we, actually it was John that sat outside in the garden at Crown Cottage, muffled up to the eyeballs against the cold. It was pretty brisk and chilly.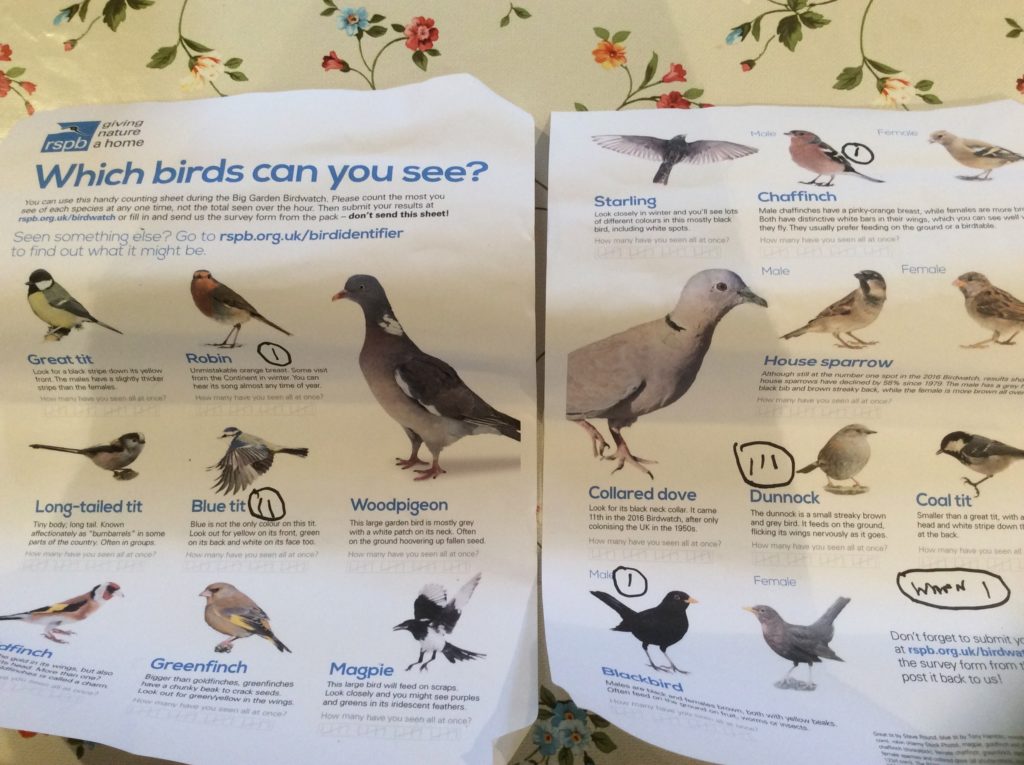 Unlike our enormous tallies for recent years, he only managed to log a total of 8 birds in all.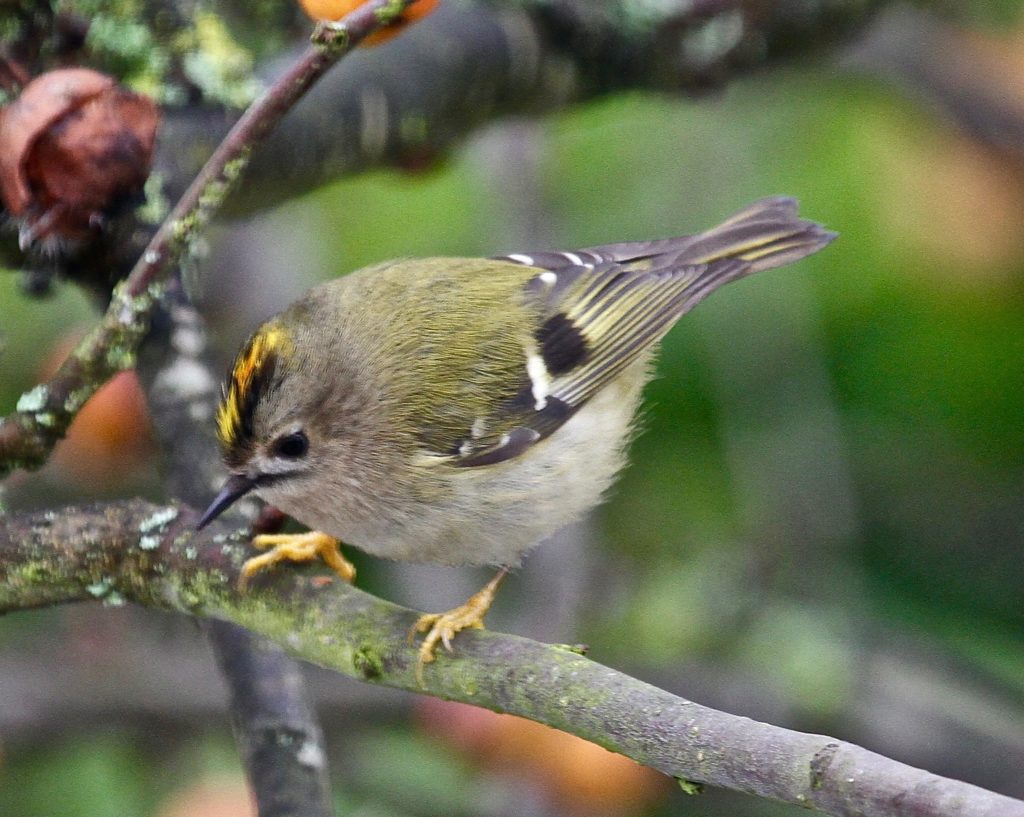 A few months ago the tally might have been even smaller. Things are certainly looking up; rather frustratingly, after John had finished the hour's RSPB watch he spotted the most beautiful little Goldcrest here in the Crown Cottage garden! So that was a triumph! Apparently they are the tiniest bird seen in the UK, and pretty common, but relatively rarely seen as far as we are concerned – maybe just because they are so tiny.