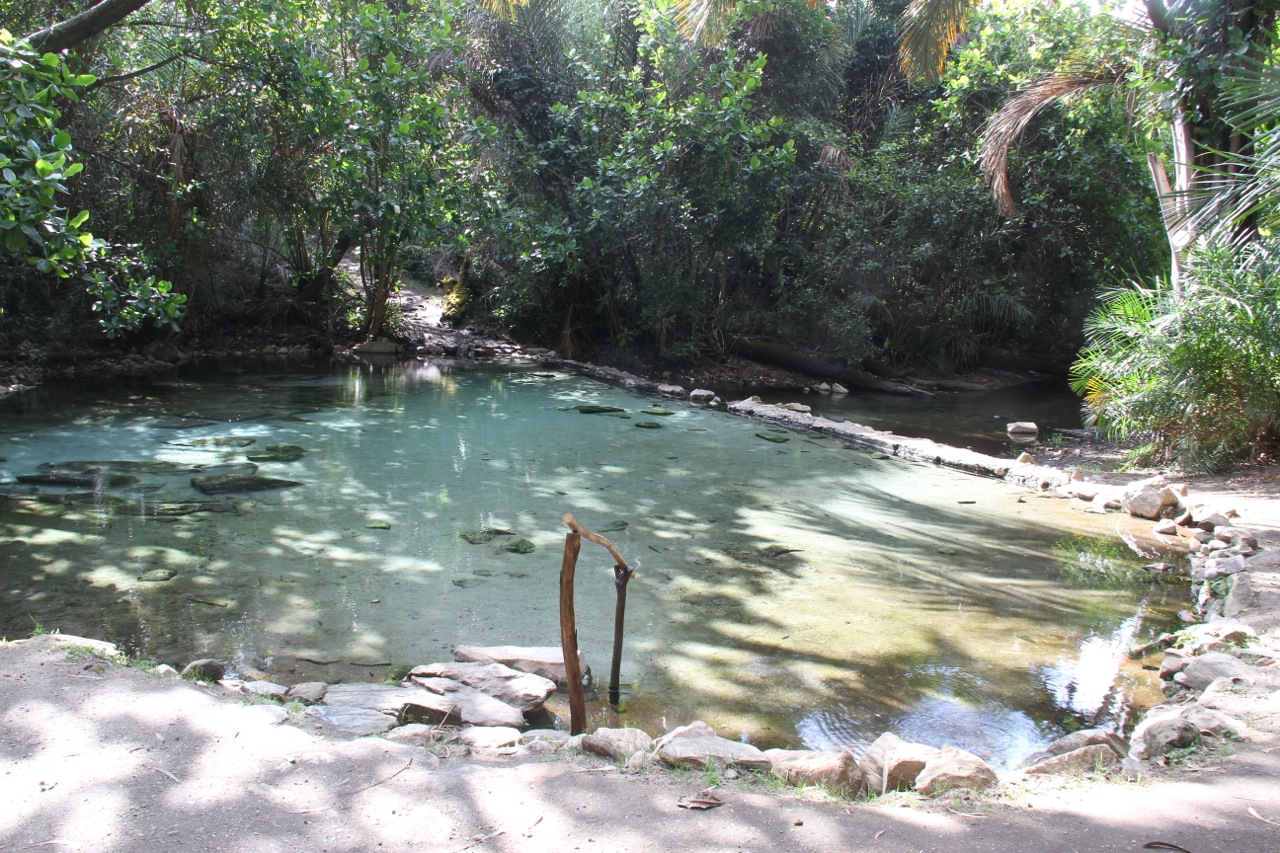 Kapishya Springs is a truly delightful spot run by Mark Harvey (Charlie's brother) and his wife Mel, a few miles from Shiwa Ng'andu in the north of Zambia.
Unfortunately Mark and Mel were away on holiday when we visited so we didn't meet them but we can vouch for the lodge, bar and restaurant they have created around the natural springs. And what is more, they have wifi!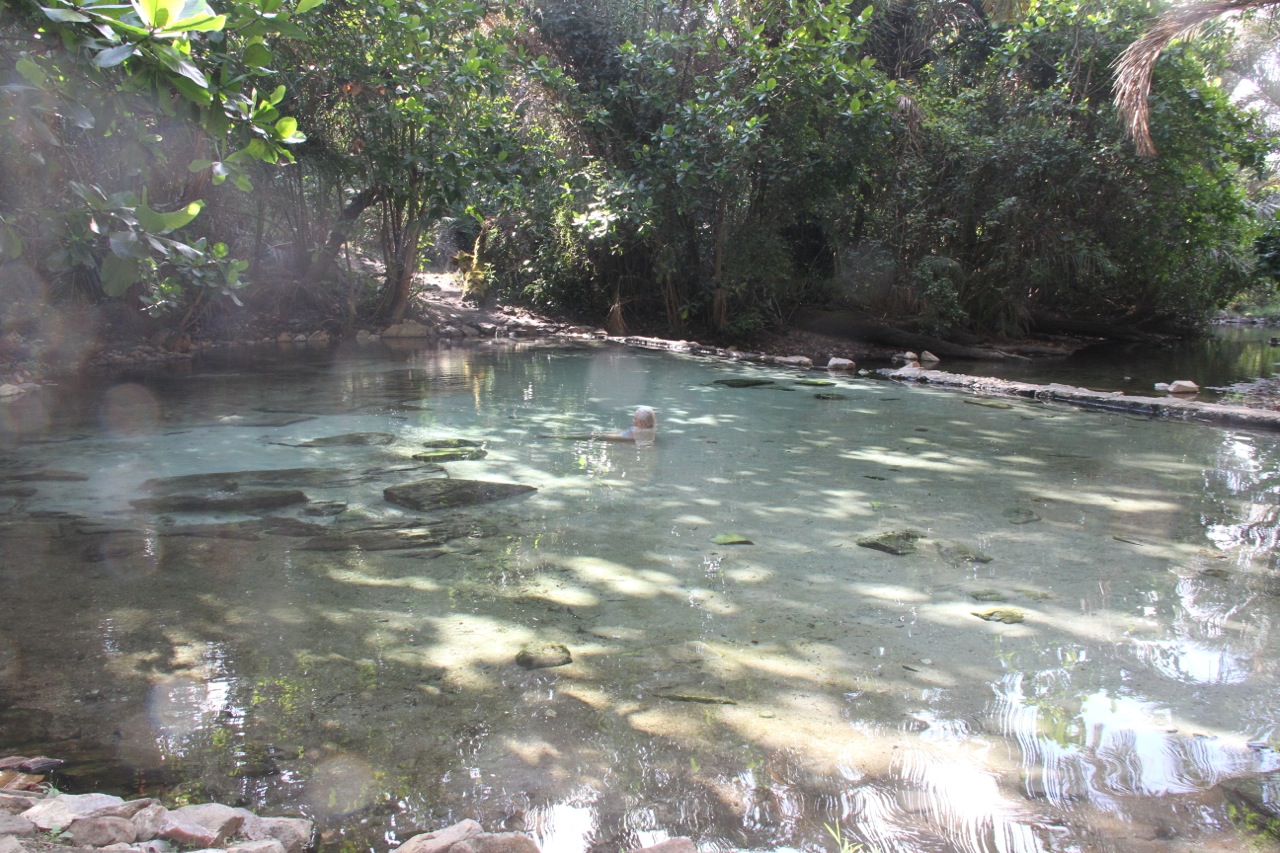 It is a most tranquil spot where the water is sweet – and as clear as crystal and as hot as bath water. The Kapishya Springs website urges one to 'Relax and rejuvenate!' and to 'enjoy a wide range of activities for both fun and utter relaxation'… and so we did our best. I published a bog post, we had a very pleasant light lunch and I thought the final luxury would be a massage before we wallowed in the springs.
I made an appointment, wisely it transpired for a 30 minute 'neck shoulders and back' massage, spurning the full body treatment which would have taken an hour. I duly checked in at the spa, to be welcomed by a tiny woman who introduced herself as 'Ebereen'. Her English was almost non-existent, so the session was conducted in silence, punctuated rather often with with my yelps of anguish.
She might have been tiny but my goodness, Ebereen packed a punch. The half hour session was extremely painful! Every time I yelped she grunted with appreciation and thumped and prodded and twanged muscles with even more enthusiasm. I became more and more tense, waiting for the next onslaught, which of course I could never anticipate as she was working behind me. Relaxed I was not and what a relief it was when all action suddenly stopped and she bought me a glass of water with refreshing slices of lime to signal the end of the session.
I slunk thankfully back to the bar/restaurant where John was having a coffee and chatting to the three palaeontologists we had met at Shiwa the previous day. One of them, the large, very strong and fit looking American told me that he too had booked a massage that afternoon. I felt he didn't take my warnings very seriously, no doubt assuming I was merely an elderly wimp with a low pain tolerance.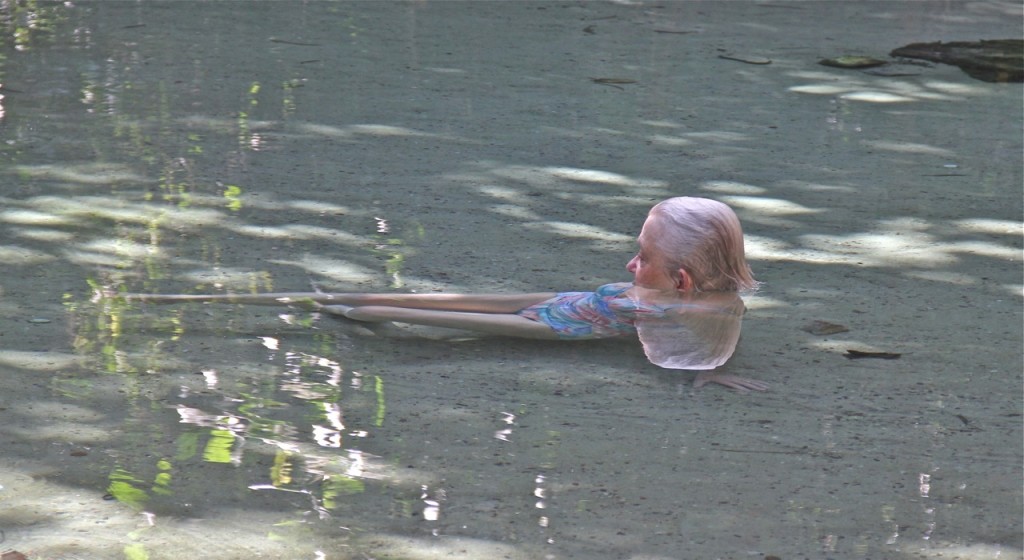 However, after a wonderful wallow in the springs we met up again, and he looked decidedly shaken.
'I see what you mean!' he admitted and we shared a good laugh about our experience with this minute – and apparently highly-trained – masseuse.