Old Girls first…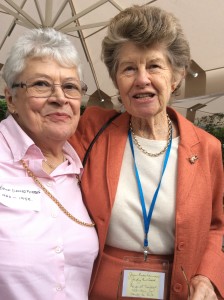 My silence is not because I have had nothing to say, on the contrary so much has been happening since the reunion I have not had a moment to tell you about any of it. And when I have had a sneaky moment the Internet connection here in Wales has let me down. (Sounds familiar, doesn't it?)
Anyway, last Wednesday I drove down – nearly three hours in heavy rain and very heavy traffic – to a place called Waterperry near Oxford.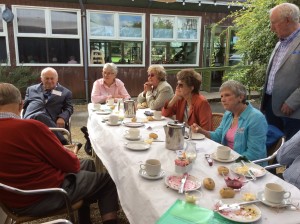 Here I was to meet 30+ Old Girls of St Peter's School, Bulawayo, and indeed a few Old Boys who had attended the kindergarten section of our all girls' school run by the (very High Church) nuns of the Community of the Resurrection at least a decade before my sister Ruth and I arrived aged 12 and 11, straight from Sakeji School – a marvellous school run by extremely low church missionaries. But that, as they say, is another story. I must remember to tell you about that.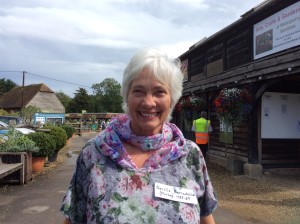 The reunion was another landmark in a year of meeting up with my own childhood. And I discovered an interesting truth: friends one has kept in touch with do not age, but those whom has not seen generally do…
And to add weight to this truth, the majority of the St Peter's Old Girls at the reunion were contemporaries of those senior girls one had admired with awe and respect at a distance 60 odd years ago. They were cheerful, friendly and immensely approachable but admittedly no longer instantly identifiable as the fit and talented bright eyed school heroines that I remember. Thank goodness that we all had remembered our name badges.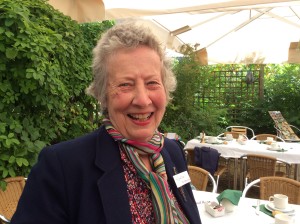 I did not recognise one of these, and even more understandably, neither they me. However, as well as the few I had been in constant and recent touch with, there was a reassuring bunch of lovely people I remembered well and it was wonderful to catch up – oh so easily – after all these years.
I had been slightly conscience smitten that maybe my sister and my memories of our time at school had grown with the telling and maybe risked verging on almost becoming unkind. But no, far from it, as we swapped hilarious memories it became clear that perhaps we had erred on the over generous side.
We all agreed however, that in spite of our memories of what even then was often harsh and unkind and now seems positively barbaric, we had all made such good friendships and been happy because we were all united by our shared experiences. And so many of our stories provoke hours of mirth and disbelief, certainly not bitter memories.
So another happy day of nostalgia thoroughly enjoyed, which not even the wasps' onslaught on our cream teas could not ruin.
Then back up the M40 to prepare for our imminent family gathering in Wales over the August Bank Holiday weekend.