You'll be getting a very false idea of our life style, as you watch us lurching from one jollity to another.
We have had an amazing and somewhat exhausting few months – in fact the whole year has been pretty upheaved but quite soon it will all calm down, and then we'll have to get down to normal life (except of course, we have got to try to find a house to buy and that is a frighteningly 'un normal' thing to have to do).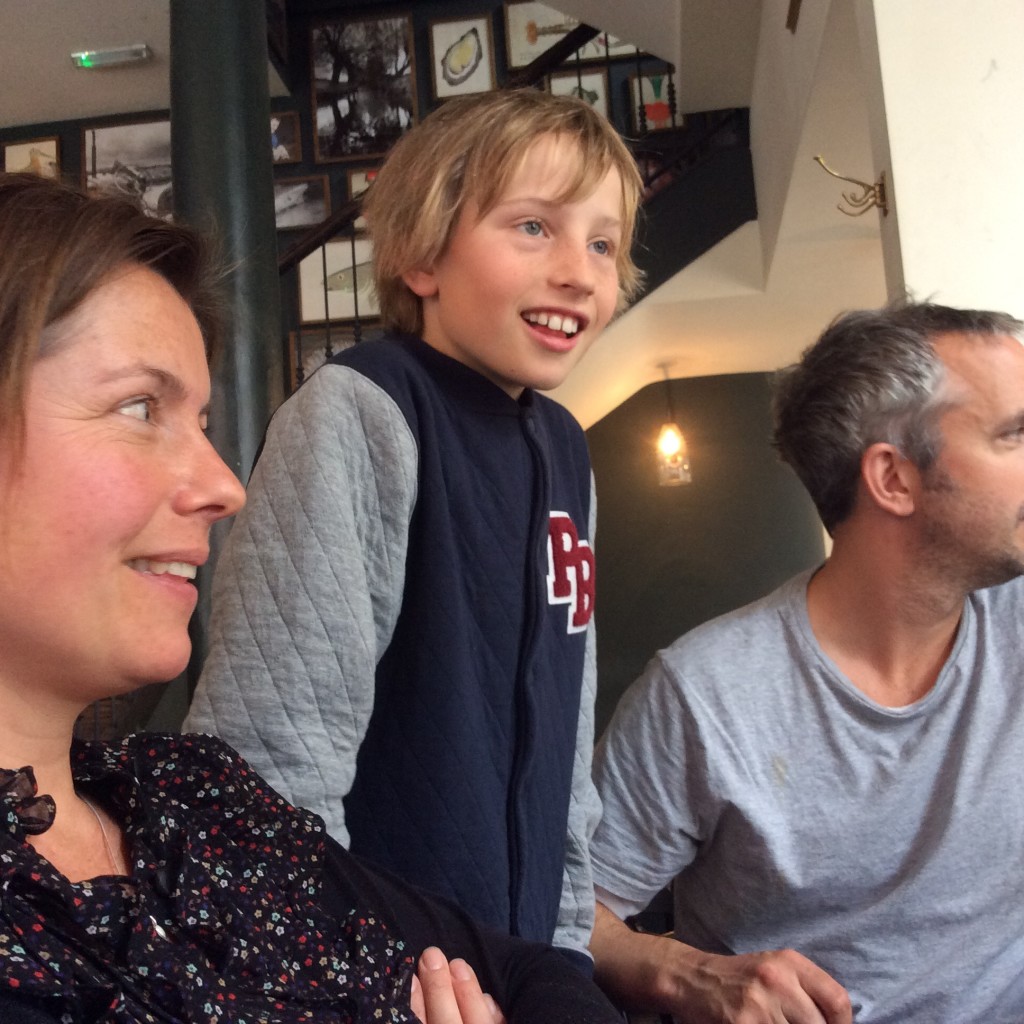 Meanwhile, general disclaimer over…after Wales the Sessions contingent drove up to London for Ruth's birthday weekend with a jolly lunch in a pub on Saturday (and a spot of birthday shopping in the Marylebone High Street) and ending with a Sunday lunch party given by John's brother and sister-in-law, Blair and Aileen.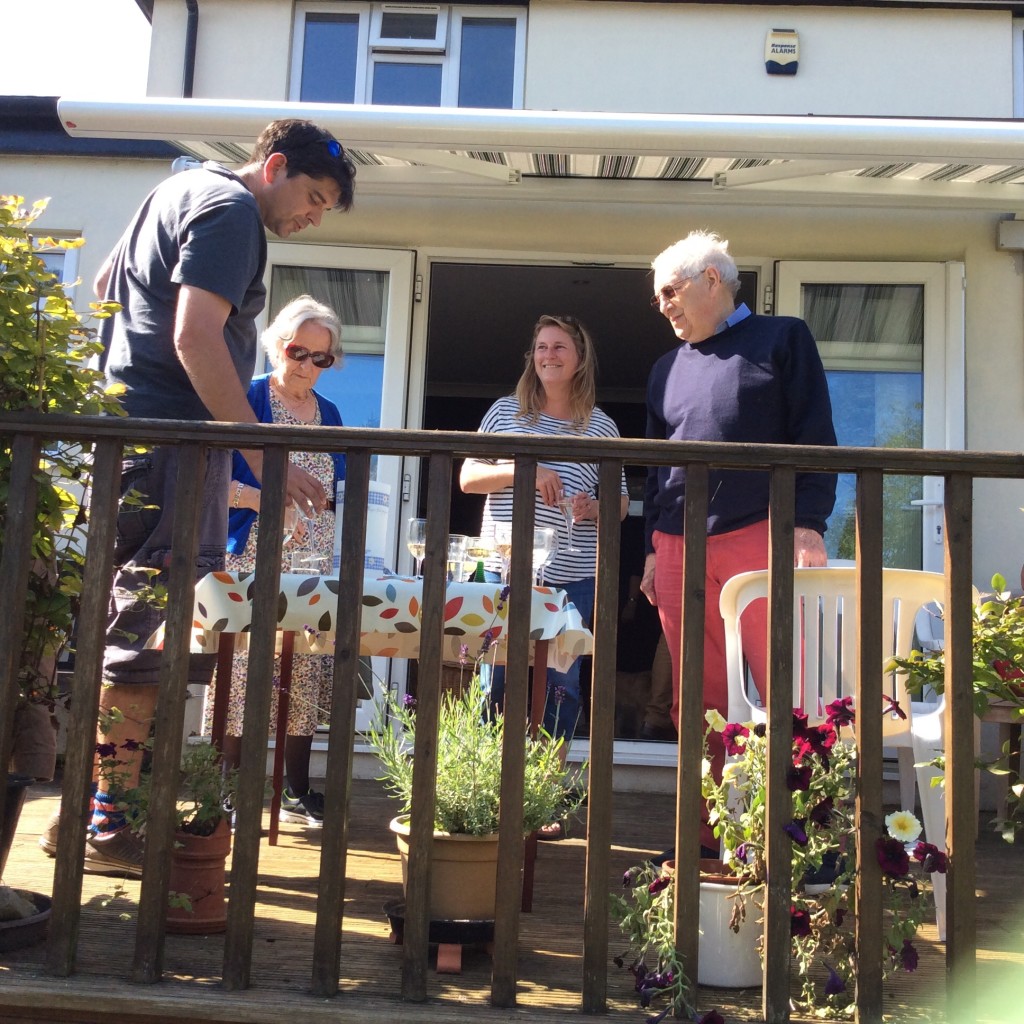 This was another lovely family gathering, on the Sessions side this time. Bright sunshine, delicious food, champagne and fun games in the garden.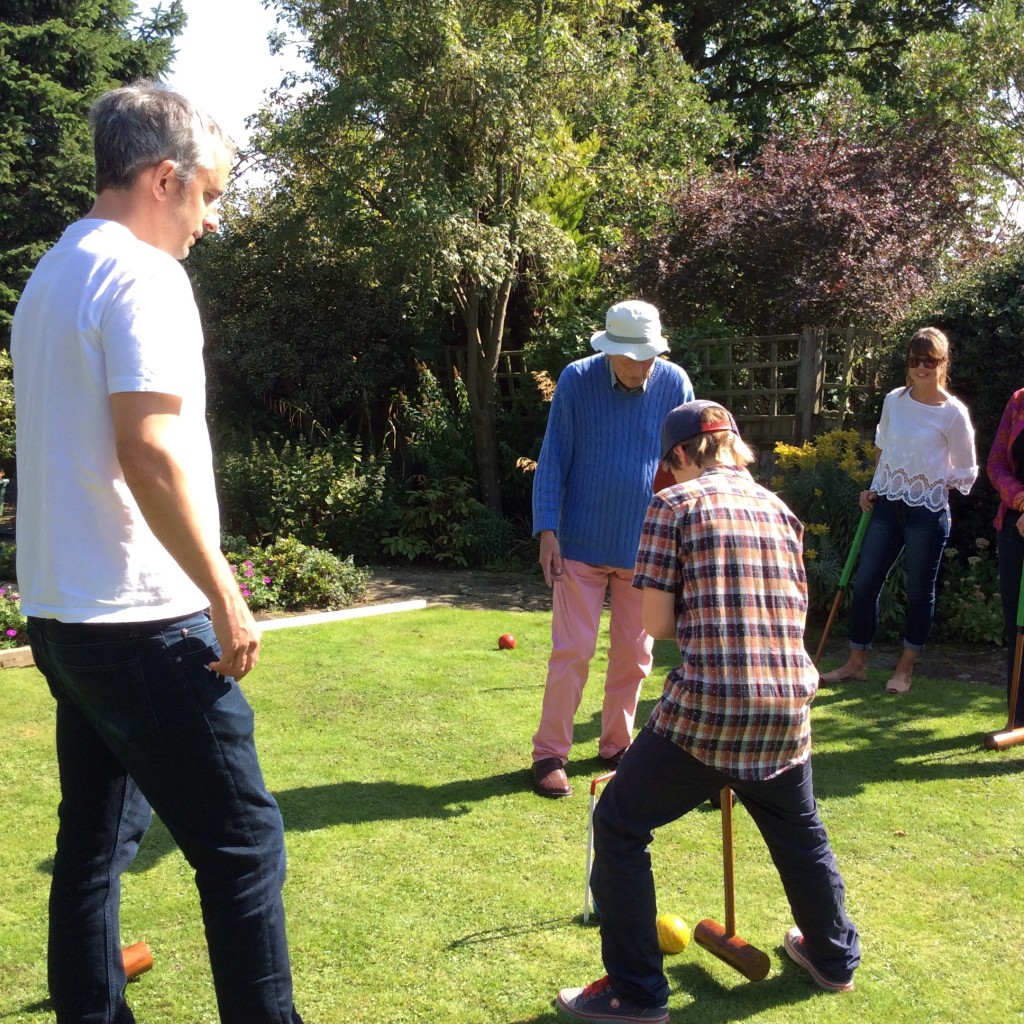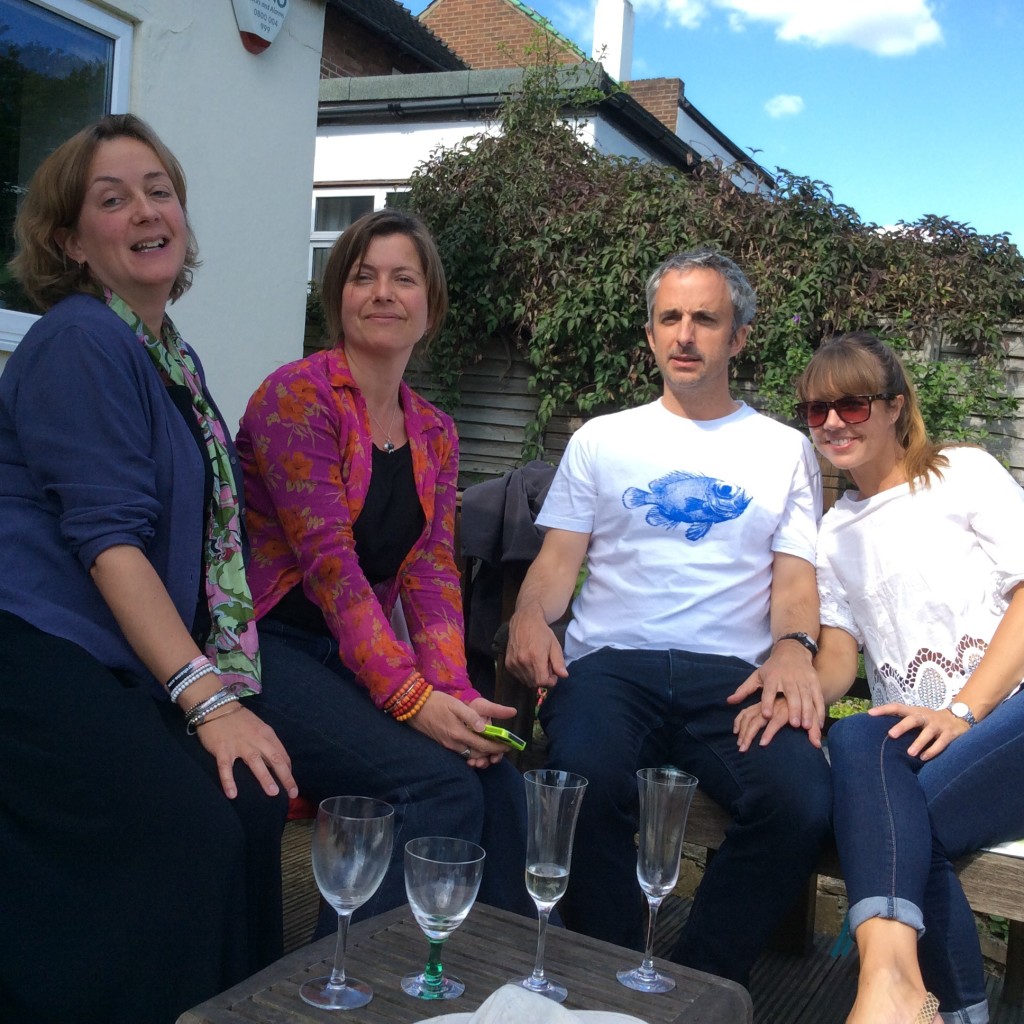 Then up the M1 for a refreshingly easy and delay-free drive home, with Sara and Tom for the last week of their holiday with us. Tom is busy inviting us all to spend Christmas in Australia. The idea would be very appealing had we not already done so much buzzing about already this year, and we do have to try to find a house to buy…