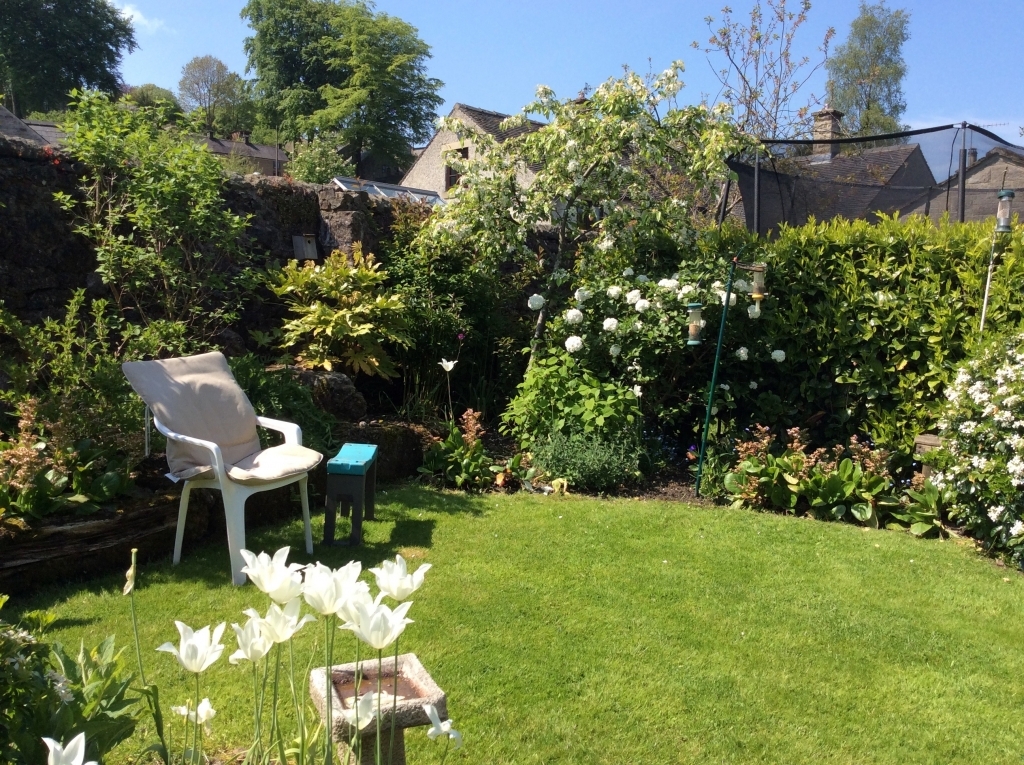 A song to spring, the magic of the month of May, I'm not talking politics…
I am writing this, sitting in our garden under a large sunhat in the warm sunshine, white blossom floating from the crab apple trees like wedding confetti, basking drowsily in a glow of sunshine, birdsong, royal weddings and our pretty little garden.
What a welcome contrast after such a dreary, miserable winter, weather-wise and politically. Even so, for all we might complain, how lucky we are to live in a beautiful country where even though we can't escape sadness and disasters, we are still free to enjoy life's many unexpected treats and joys.
And some of the joys are very simple. The sense of well being that the warmth brings… seeing more happy people lured out of their houses and enjoying the countryside…the return of the swallows… the freshness and promise of the spring colours…
And above all, for me, the whiteness of early May…
To quote TS Eliot, who sums it up so well in his Little Gidding quartet:
If you came this way in May time, you would find the hedges
White again, in May, with voluptuary sweetness.
Indeed, the hillsides and hedgerows have been completely white-washed by all the blackthorn and may blossom, and now even the cow parsley and wild garlic flowers are white.
As May progresses towards summer the white is increasingly interrupted by great swathes of bluebells under the trees, paler blue Forget-me-nots and bright yellow dandelions everywhere, and pleasingly, more cowslips than I remember from previous years.
Our garden is still mostly white, punctuated now by mauve alium and very soon the peonies will burst forth in all their burgundy glory. We are so delighted to have inherited a small but quite delightful garden, very carefully designed for all year interest, very low maintenance but high enjoyment. We can relax in it, without being smitten by guilt and the obvious and urgent need to do a million and one things to keep on top of it. (As we were always wont to do with a much bigger garden.)
Long may this wonderful May sunshine last. The magic cannot last for ever, so let's all relax and savour it while we can.