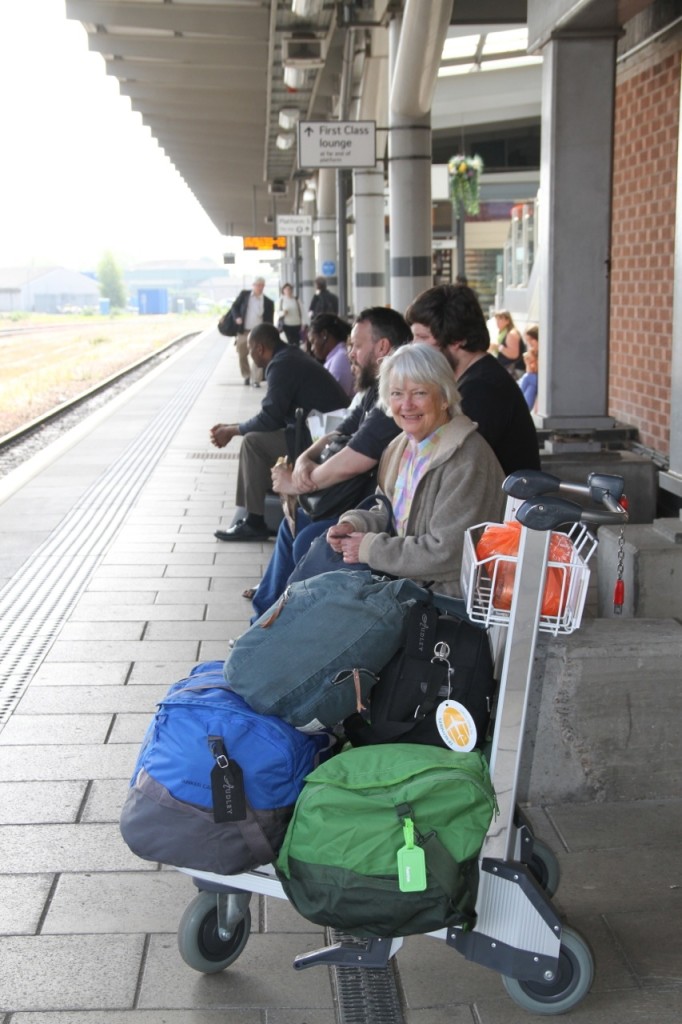 After all the pre-holiday tensions and 'What we must do and what have we forgotten to do?' 'Will we get ourselves and all this to Heathrow in one piece?'we are sitting in Terminal 5 at Heathrow, in one slightly shaken piece, waiting for our plane to Cape Town!
What a triumph! It's ridiculous, as we have flown before, lots of times. I think it's probably because this time it is just a bit special, and we have planned and looked forward to it for so long.
Also, there are several elements to it. As well as lots of pure touristy pleasure we'll be visiting close family and friends and above all for me, I am going back to the land where I was born and brought up, returning for the first time since leaving at 18 ½.
24hours later…
Panics over, luxury is taking over once we prised ourselves out of the smaller-than-ever British Airways Economy Class seats and emerged into the South African winter sunshine. We are now ensconced in the correspondingly spacious and delightful suite in our B and B upgrade (what did we do to deserve that?) complete with its own swimming pool. it's too cold to swim but even just to look at it is well worth one night of total cramp and discomfort.
We are here!