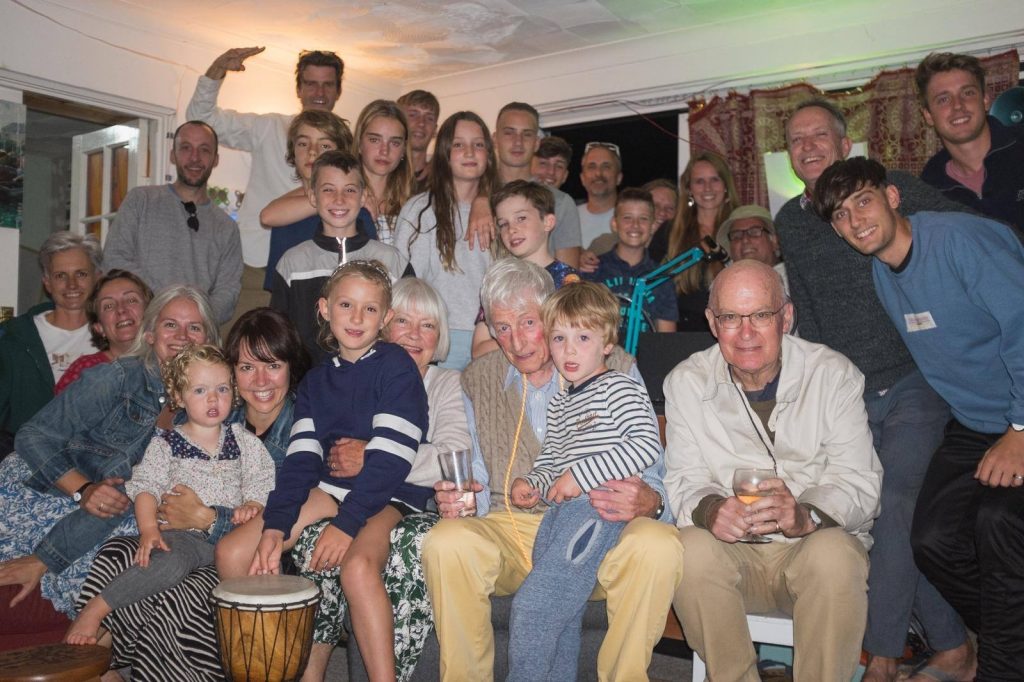 With an explanatory introduction for those family members under five or six…
Once upon a time, a very long time ago, there were two young people who went out to Africa to live. They were called Douglas and Rachel Hall, and they lived in a country that then was called Northern Rhodesia. (Now it is called Zambia.)
They had three children, Marion, Ruth and John. A long time later those three children grew up, married lovely people and between them had nine children – Ann, Steve, Chris and Tim Cragg, Ruth, Sara and Nick Fuller-Sessions, Thomas and Birdie Hall. These children are all what is called first cousins: Douglas and Rachel were their granny and grandpa.
Douglas and Rachel retired to England and lived in a house called Barnford, in a village called Ringmore, in Devon. All the cousins often used to stay there, in the school holidays, having fun together in the garden and on the beach.
Then these nine first cousins grew up, married lovely people and between them had 22 children who are all each other's second cousins:
Alfie, Emily, Joe, Ollie, Simon, Nick, Seb and Theo Latham who live in Wales, with their parents Ann and Chris.
Ben, Hannah, Honor and Miele Cragg who all live in South Africa with their parents Steve and Jenny.
Amelie, Stan and Harper Cragg who live in Hastings with their parents Chris and Sadie.
Calypso and Artie Cragg who live in Hastings with their parents Tim and Pippa
Tom Eastway who lives in Australia with his parents Sara and Derek
Joe and Josh Hall who live in London with their parents Susie and Birdie
Nell Fuller-Sessions who lives in London with her parents Sam and Nick.
Can you work out how many people that makes? It's difficult, but last weekend about 30 of us met up in Pembrokeshire, in Wales, and had a really lovely time thanks to Ann and Chris Latham and their family.
We were sad that Steve and Jenny Cragg and their four (in South Africa) couldn't be there, nor Sara and Derek Eastway and Tom (in Australia).
However, we had two lovely barbecues, a trip by (rather 'wobbly') boat to Caldey Island, a short football game on the beach there, fish and chips on the Castle Beach in Tenby afterwards.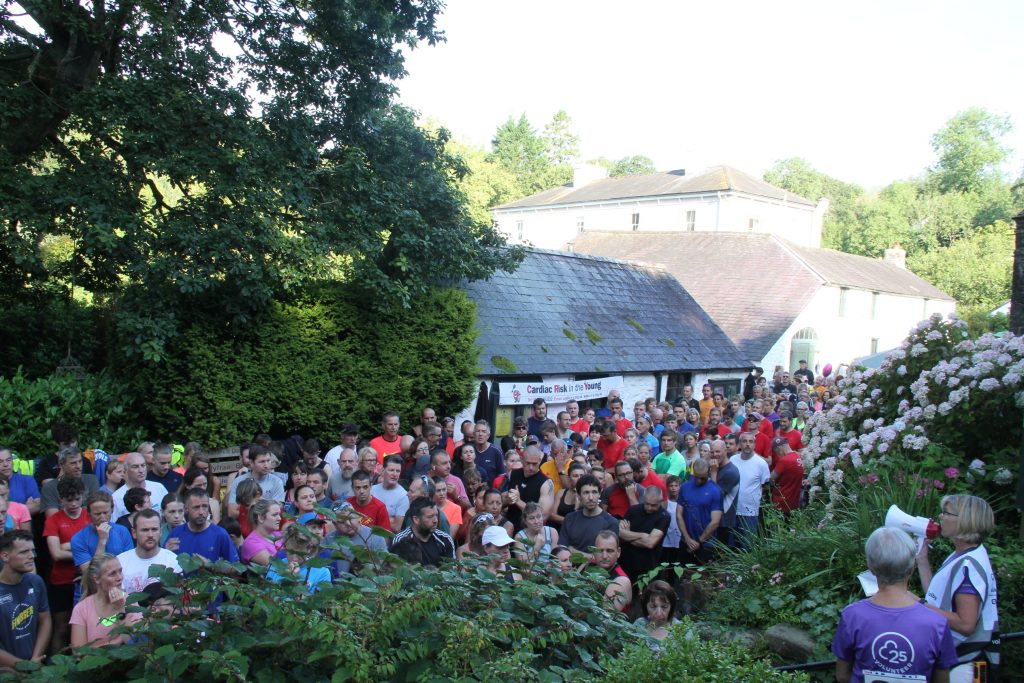 Some energetic souls went on a 5km fun run on Saturday morning. We even managed to sneak in a rather early birthday celebration with speeches, toasts and family dancing for John Fuller-Sessions who will be 80 in a couple of months..
The sun shone brightly for us all weekend, and we all had a wonderfully happy time together. It was Nell's first family gathering and she was looked after so well by the next cousins up in age, Josh and Harper.
With eneormous thanks to Ann and Chris and all the Lathams who went to incredible lengthens to give us all such a truly memorable weekend.
And thank you all, our family, just for being you!