A snippet, and out of order too, but things have got rather disorganised. Sorry.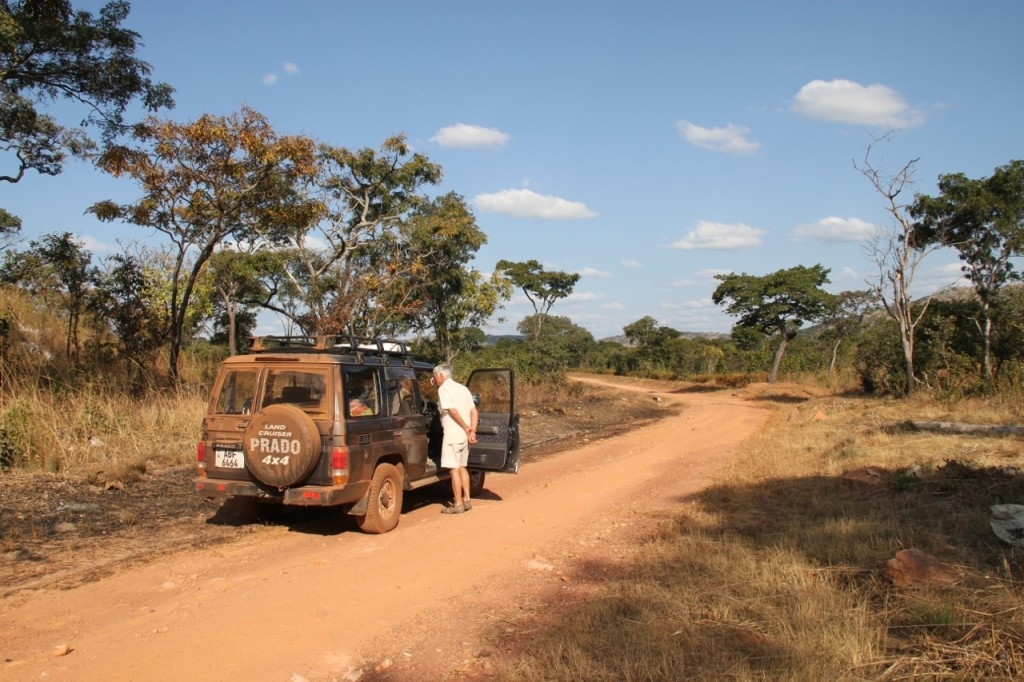 We arrived at Shiwa after QUITE the bumpiest 3+ hour ride one could hope to survive! However, Tink and Jen, who had picked as up from Kasama were such pleasant company that we survived the adventure happily, full of wonder at their driving and the robustness of their Land Rover.
There is a longer in distance but shorter in time much better road apparently, but as our plane arrived at Kasama apparently there was little choice.
Power is limited (absolutely no WiFi!), bath water runs very slowly and is heated in drums over a log fire as I remember so well from my childhood. On the other side of the coin, Jo and Charlie Harvey (Charlie is Sir Stewart's grandson) are the most generous and engaging of hosts, dinner is announced by a drum after drinks in the drawing room, and we are waited on. This is all just as I remember colonial life in my childhood, long now a thing of the past – for John and me anyway.
The visit to Shiwa is another reconnection with the past for me, the later visits I can remember vaguely, and I well remember Sir Stewart, but not Lady Gore Brown whom I hadn't seen since I was young.
When I was a child we lived nearby (in African terms) and visited frequently. My mother had been at school with Lady Gore-Brown, and they had been good friends, my father was a friend and colleague of Sir Stewart. I have had great fun looking at their visitors' books, and seeing photos of my parents and even one of me as a babe in arms in the garden at Shiwa!
Similarly, we brought my parents' Visitors' book so Charlie and Jo have been looking at his parents' and grandparents' signatures when they stayed with us where we lived, in a place called Mkushi.