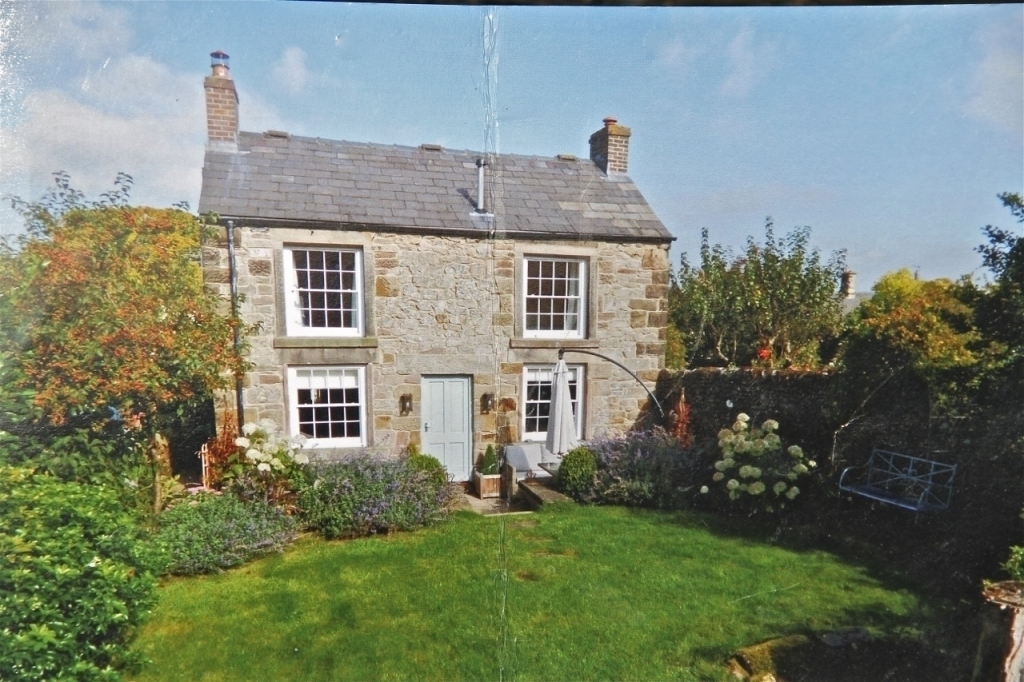 You're none of you going to believe his, and we can't really believe it yet either, but after five months of delays and frustrations we actually have at last exchanged contracts on our new house!
We don't legally become the owners of Crown Cottage, Winster, until 15th April, and won't probably have fully moved in until the end of April, when our tenancy of Hall Gates ends.
At first we felt frustrated at this latest delay but soon realised it is probably all for the best. All this bending and lifting, packing and sorting, takes its toll and to tell you the truth John and I are not feeling at our fastest or spryest at the moment so a few extra weeks is a bonus.
We still have some agonising decisions to make about various much-loved bits of furniture and paintings which we suspect (or deep down actually know) are surplus to requirements, or space, certainly.
We may appear to have gone up in the world, from the somewhat rural-sounding Orchard Farm to hints of royalty with Crown Cottage, as far as size is concerned we are reducing microscopically, hence all the decluttering (which continues, endlessly).
It's tiny, but very charming, with a very sweet little south facing garden which you can see in this rather crumpled and creased photograph from the agent's brochure. The downside, and part of its charm in one way, is that it is not actually on the road, but up a little snicket or 'ginell' off the Main Street.
Winster is a maze of old stone houses many connected by what were presumably originally just paths, all built to serve what was once a flourishing local lead mining industry. Just that much bigger than Parwich it has a community-owned shop and post office, two pubs and a doctors' surgery, and at the moment quite a good bus service although worryingly apparently all Derbyshire rural bus servicex are under imminent threat of extinction.
We shall be very very sad to leave Parwich and daily contact with all our many local friends, but are excited to start our new life in our own house again, in a village which is only six miles away so we will not lose contact.
We will have two spare bedrooms, so hopefully once we have ourselves straight we'll be welcoming a flow of family-and-friends visitors.
Maybe also there'll be a slightly slicker flow of blog posts, too…