I can take no credit for the recipe, only for being lucky enough to have discovered from it that you can indeed, and very successfully with minimum hassle, cook a truly mouthwatering S&KP in a slow cooker.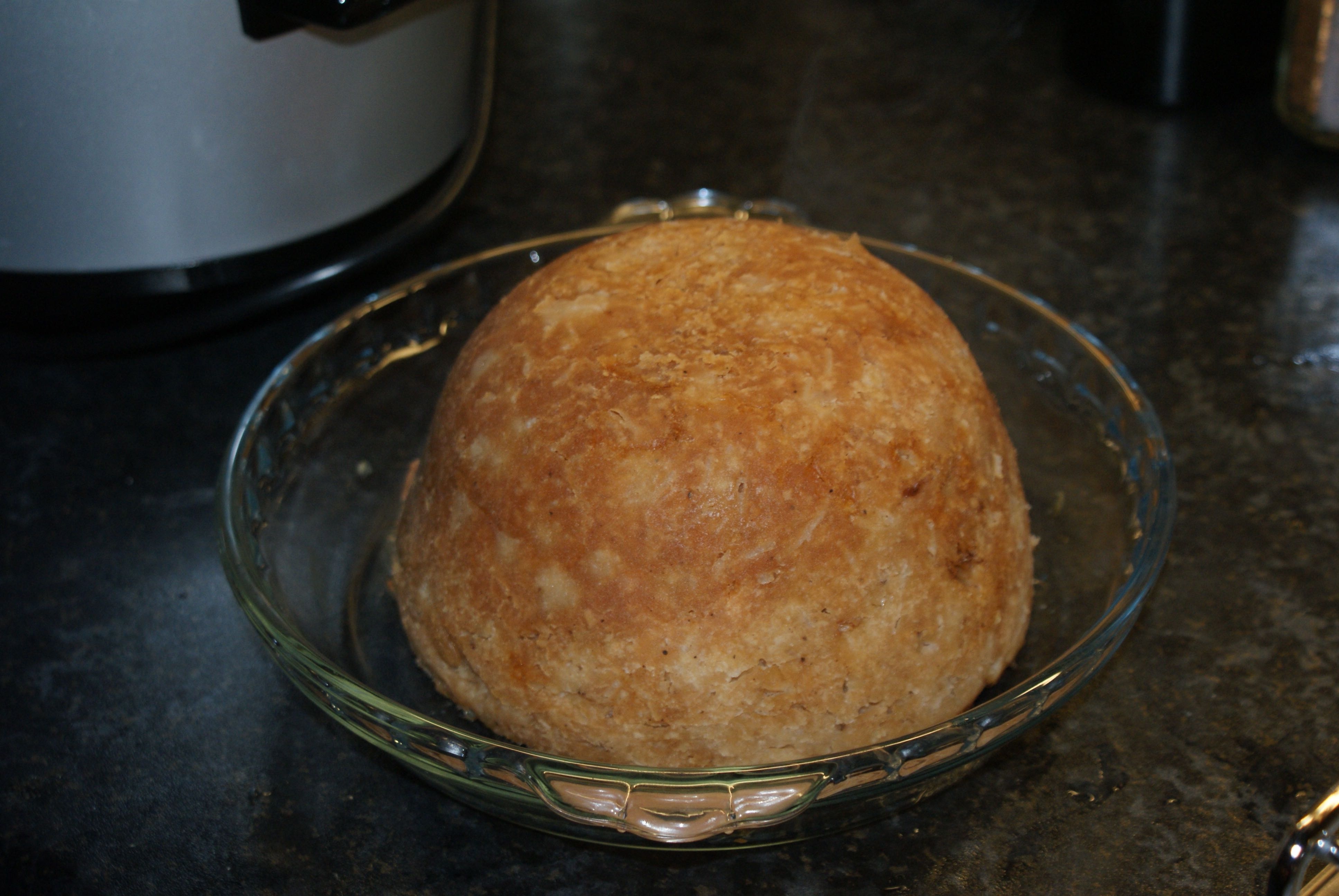 Steak & Kidney Pudding in a Slow Cooker
2015-08-03 15:21:14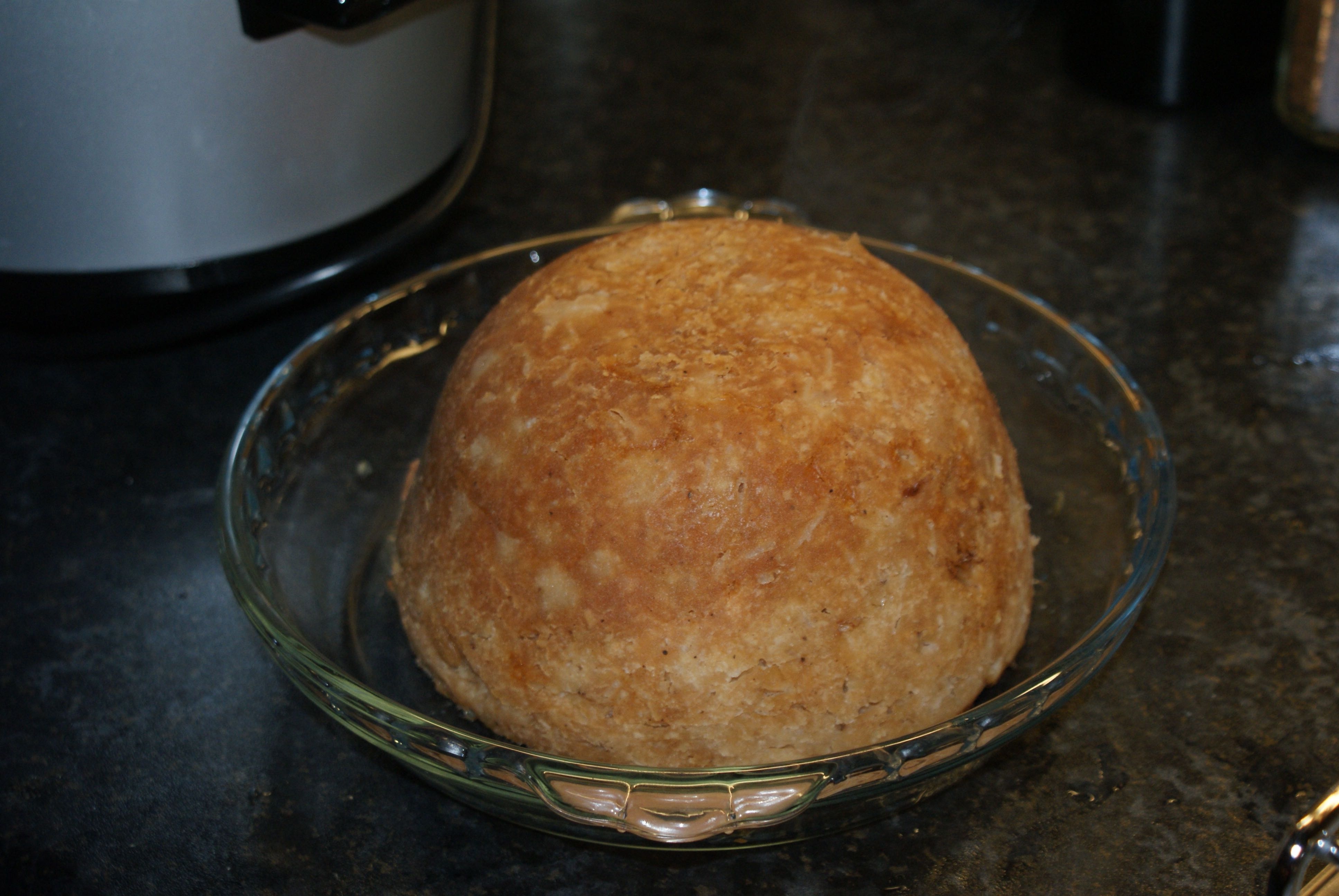 A melt in the mouth old fashioned treat
Ingredients
175g (6oz) self-raising flour
85g (3oz) shredded suet
Pinch salt
450g (1lb) lean stewing steak, cut into cubes
225 (8oz) ox or lamb kidney, cut into cubes
1 medium onion, finely chopped
Freshly milled black pepper
Instructions
Preheat the slow cooker on HIGH.
Grease a 1litre (1 3/4pt pudding bowl (greasing is important otherwise it won't turn out, as I discovered!)
Mix together the flour, suet and seasoning with enough water to make a soft dough.
Reserve 1/3 for the lid and roll out the remainder on a lightly floured surface. Use this to line the pudding basin.
Mix together the steak, kidney, onion, salt and pepper and pack carefully into the pastry-lined pudding basin. Add 2 tbsp water. The pudding should not quite fill the bowl to allow room for the crust to rise
Roll out the remaining pastry to make the lid. Moisten the edges of the pastry with water and press the lid into position. Cover with *greased greaseproof paper or foil.
Put the lid on, and cook on HIGH for 6-8 hours. Resist any temptation to peep!
Take the bowl out of the slow cooker, again using the **foil lifting strap. Remove the greaseproof paper, and turn the S&KP out onto a warmed plate.
Serve with some vegetables that you can cook at the last moment.
Notes
*I tore off enough to paper to allow me to fold a seam across the middle to give space for the pastry to rise, and sealed the paper down by tying string tightly round the rim.
**Make a foil lifting strap, to avoid scalding yourself - folding a length of foil which you leave under the bowl with the ends loose at the top to lift the bowl in and out.
Adapted from from a recipe by Dianne Page
Adapted from from a recipe by Dianne Page
themarionfsblog https://www.themarionfsblog.com/
I found the recipe in a wonderfully helpful book by Dianne Page "Slow Cooking Properly Explained" published by Right Way (an imprint of Constable and Robinson). I think I bought it, several years ago, from A… (you know who!).
I originally posted the recipe on the Tom's Barn blog, to share with our holiday cottage guests so that they too could easily enjoy this luxury dish while holidaying at Orchard Farm. It seemed exciting in a modest domestic way.
We could not understand why we were suddenly receiving thousands of extra hits on the cottages' website each day, until I started receiving a number of enquiries from anxious cooks. Then a bit of detective work revealed that I had unwittingly contributed to an online discussion between cooks about the possibility or not of using a slow cooker successfully for a steamed pudding. Overnight I had become an online cookery expert.
It has been humbling for me to be treated as a steamed pudding cookery guru, assumed to have all the answers. I have tried my best to help with all the queries I have been consulted about…!
But do try it yourself. I guarantee you will be delighted with the result especially if like me you go for maximum impact/minimum effort cooking. (One certainly can't say that about the accompanying photo but we'll gloss over that for the moment!)