Happy New Year to you all!
Where has 2015 gone?
Although it seems to have rushed by, for us 2015 has been a pretty significant year one way and another. A great deal has happened, so for once I am not going to waste your time with too many words. I will choose a few of the 61 photos that John has looked out for me to choose from.
Almost exactly a year ago we sold Orchard Farm – a difficult decision to downsize our lives, generally…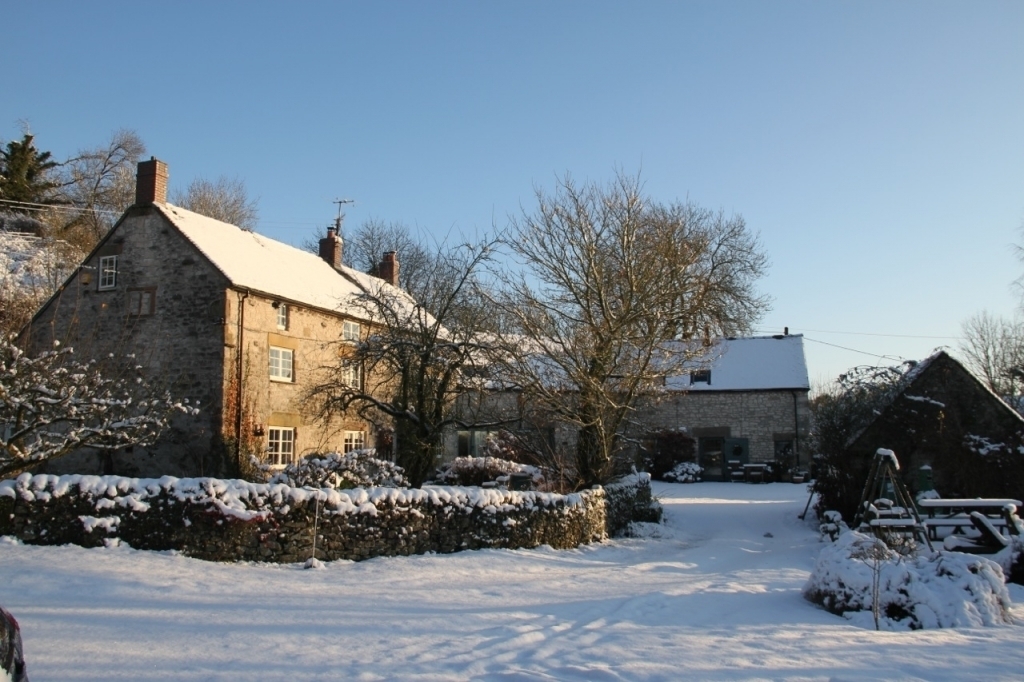 Downsizing is easier said than done.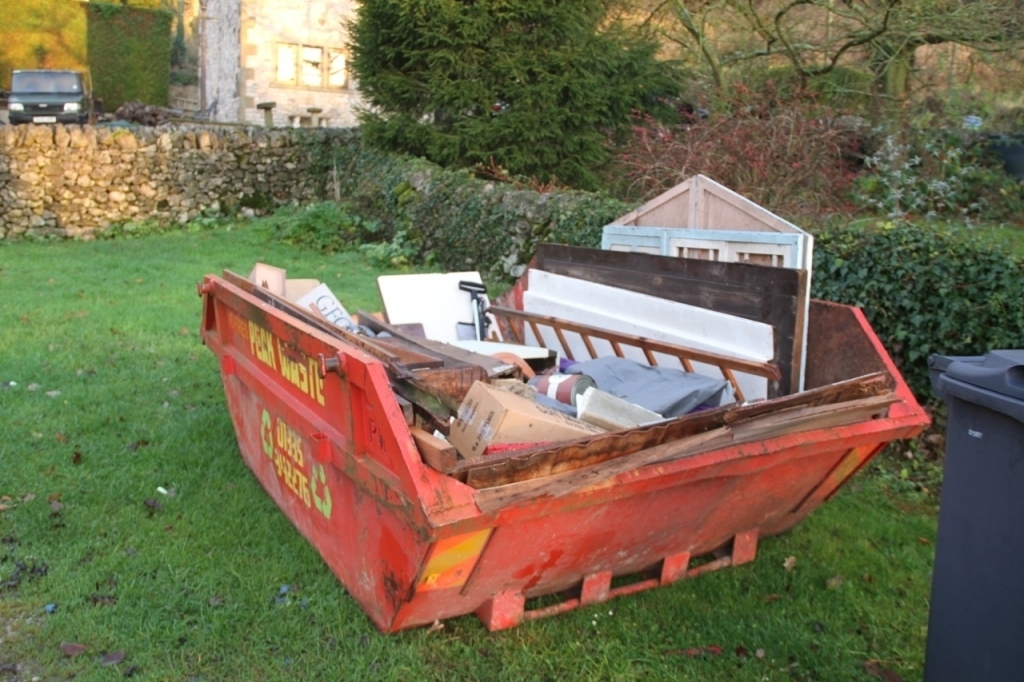 We filled five skips, to overflowing.
15 days into January 2015 we completed our sale of Orchard Farm, and moved out, still packing as we went – witness our sitting room below.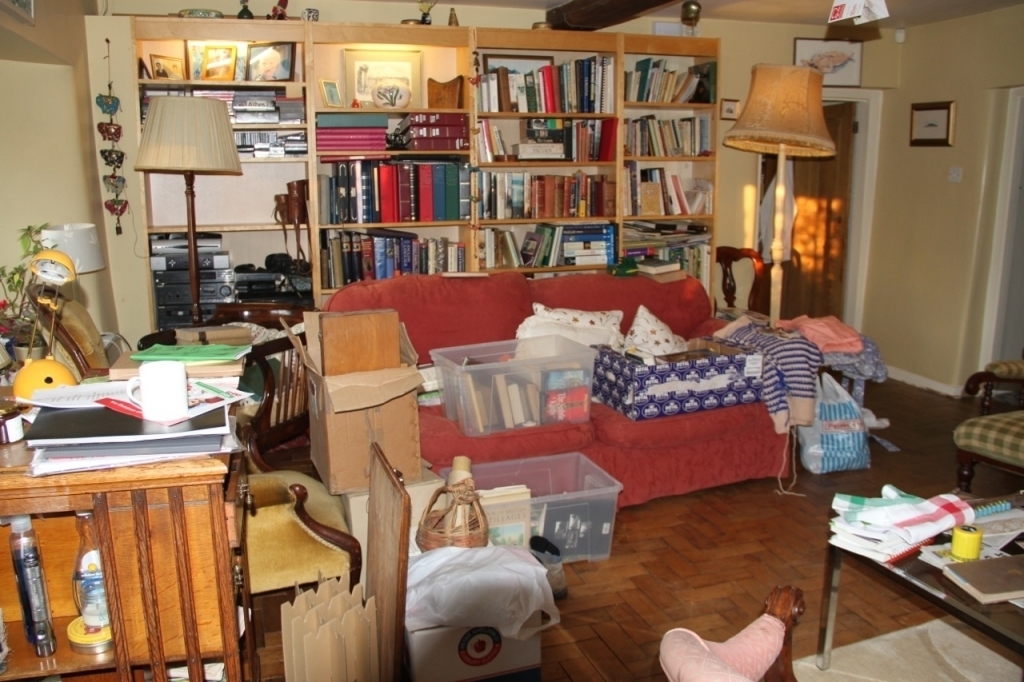 We moved 'temporarily', into Hall Gates. More chaos at first as we tried to shrink the contents of eleven large rooms into five smaller ones. We are still surrounded by unpacked boxes, upstairs…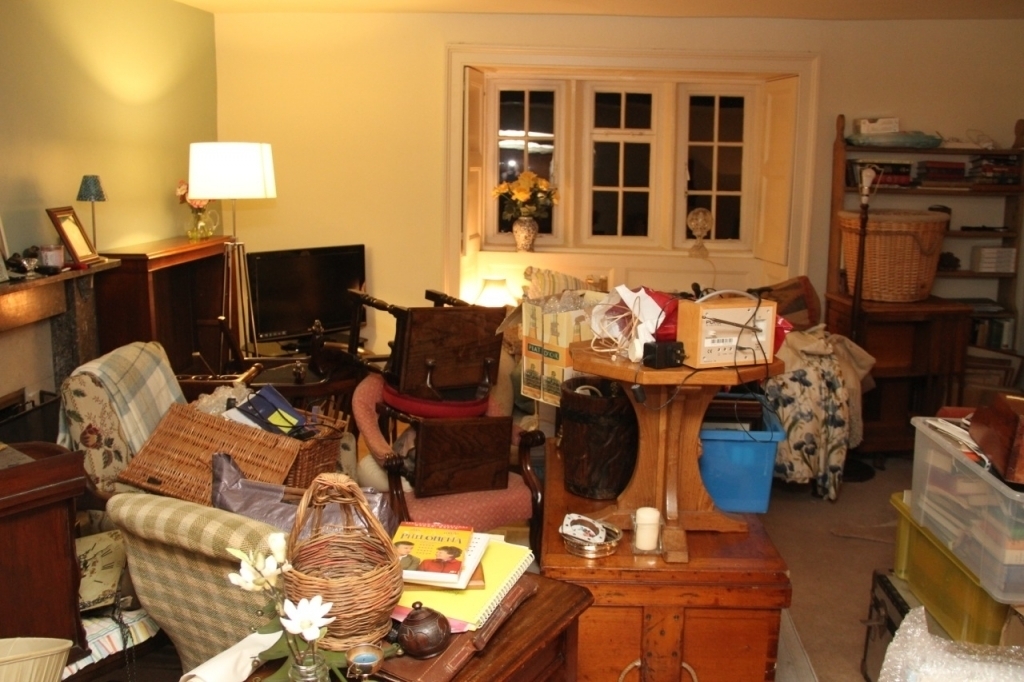 After we finally recovered from the rather frantic move we have lived here very happily in a sort of limbo before finding a house of our own to move into it. Here we are, well ensconced this Christmas.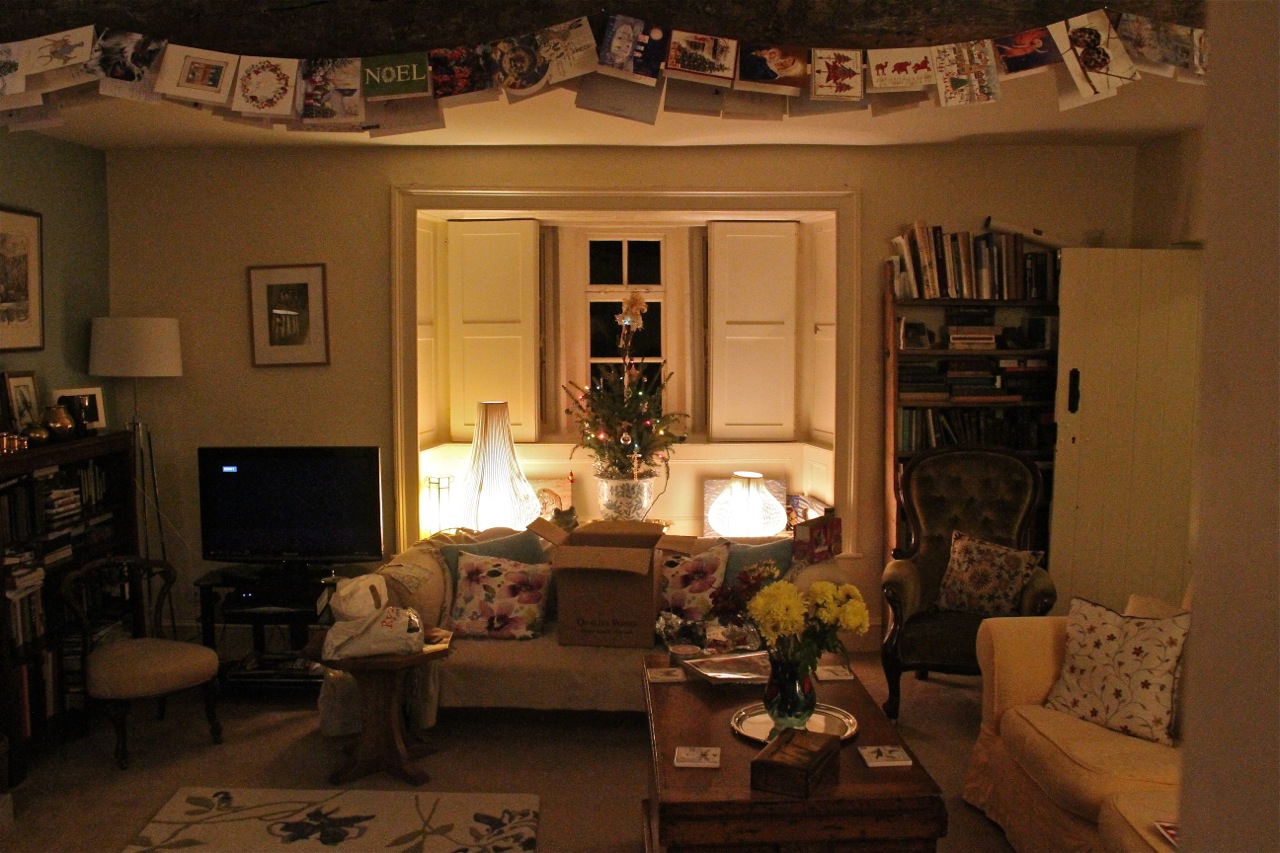 In between, rather foolishly anticipating some free time I started learning to play bridge.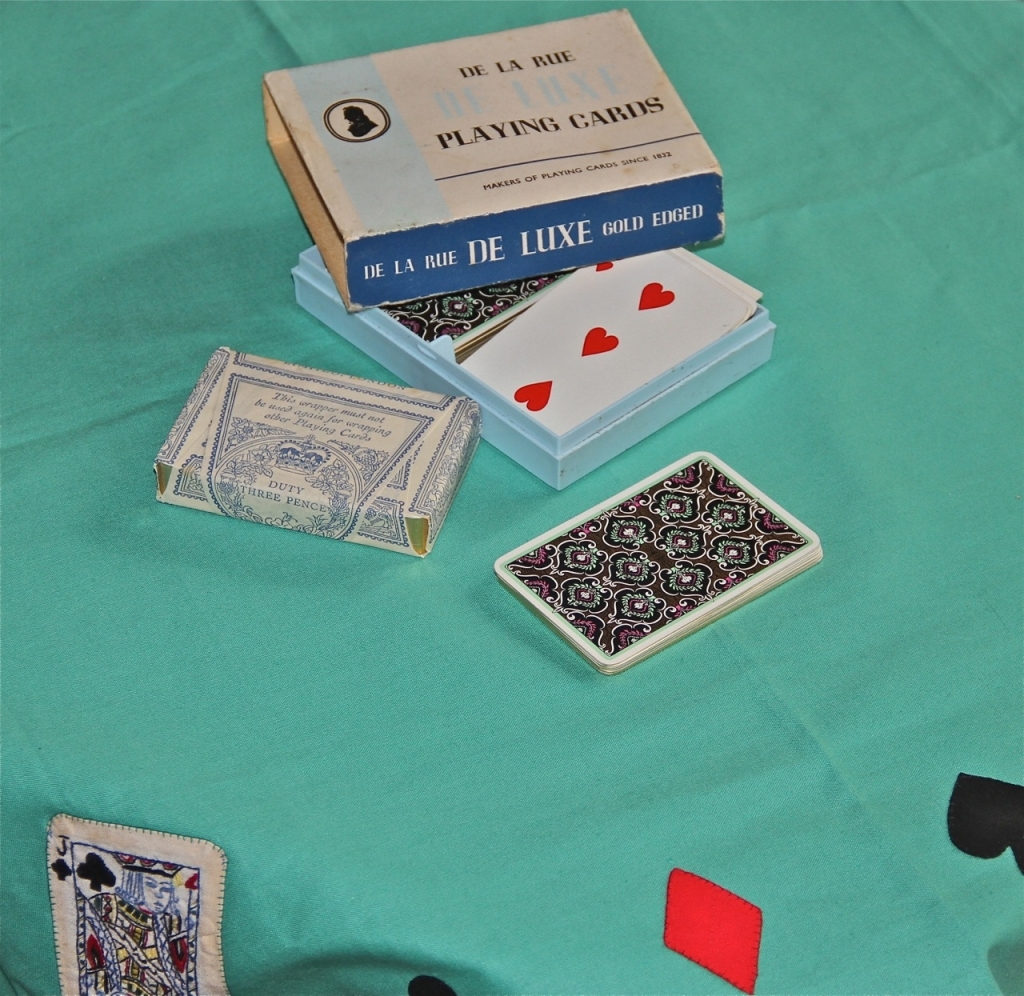 I have not yet achieved great success.
We have gadded around quite a bit. We spent Easter in Hastings with Chris and Sadie, Amelie, Stan and Harper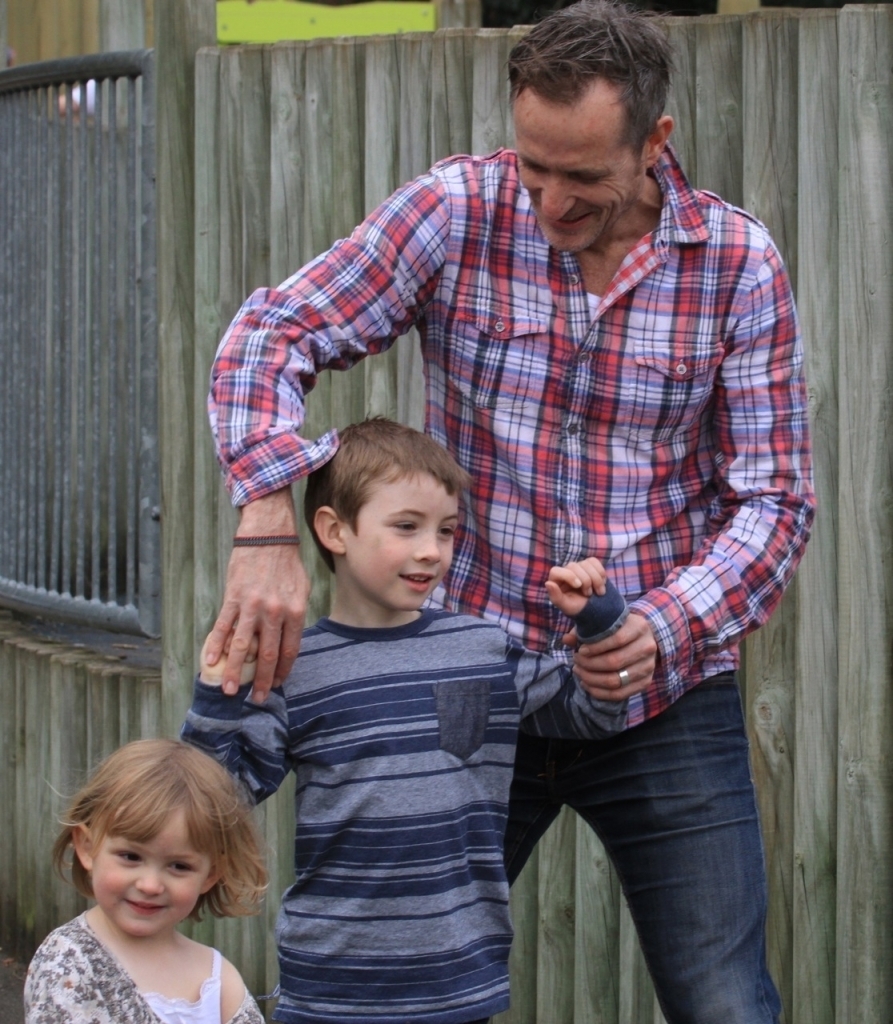 We picnicked by their beach hut on the beach in bitter weather!
In April as self-appointed Addison Groupies we went to Vienna where the Addison Singers (including our Ruthie) were singing the Mozart Requiem in St Stephen's Cathedral – Mozart's 'own' cathedral – to a standing ovation.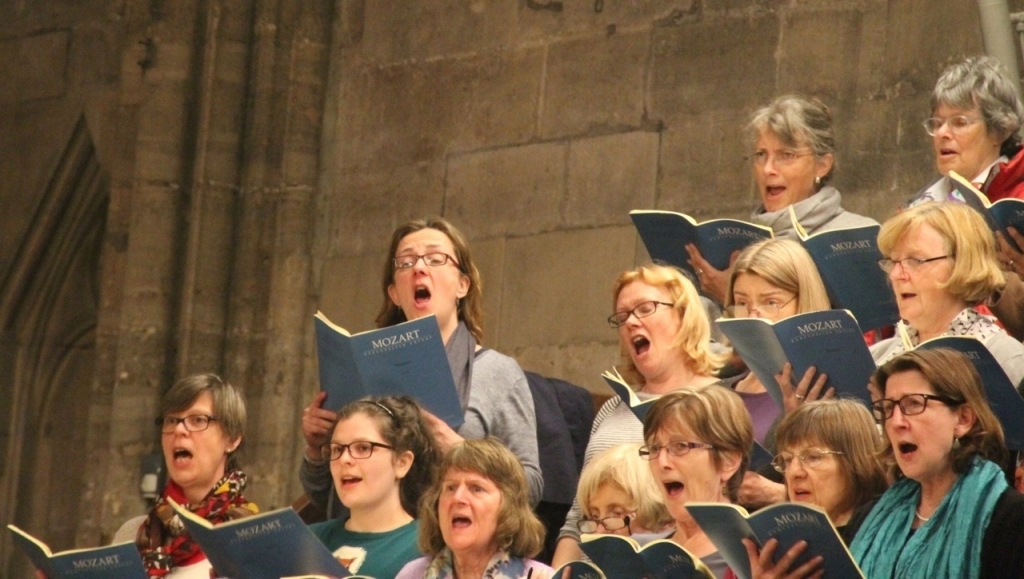 In anticipation of some big game
and little bird spotting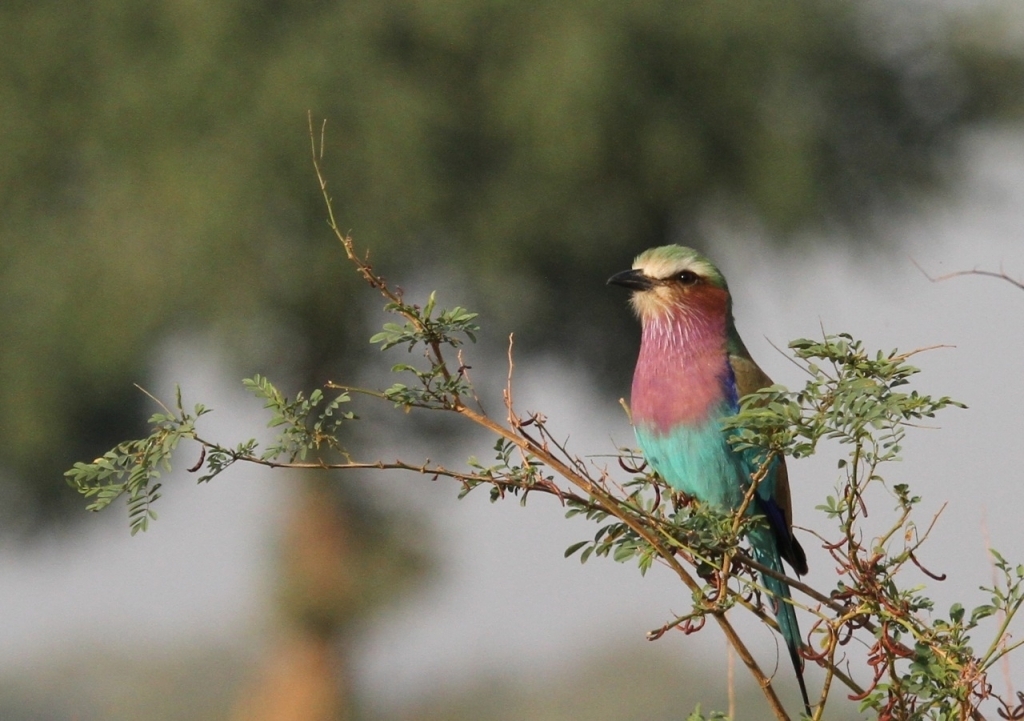 I took the opportunity (not before time) of having both eyes operated on for cataracts, and ended with nearly 20/20 vision!
Eyes suitably peeled (John's sight has always been extremely sharp) we set off in June on our Great African Trek – a supremely selfish but wonderfully rewarding way of celebrating our 50th wedding anniversary.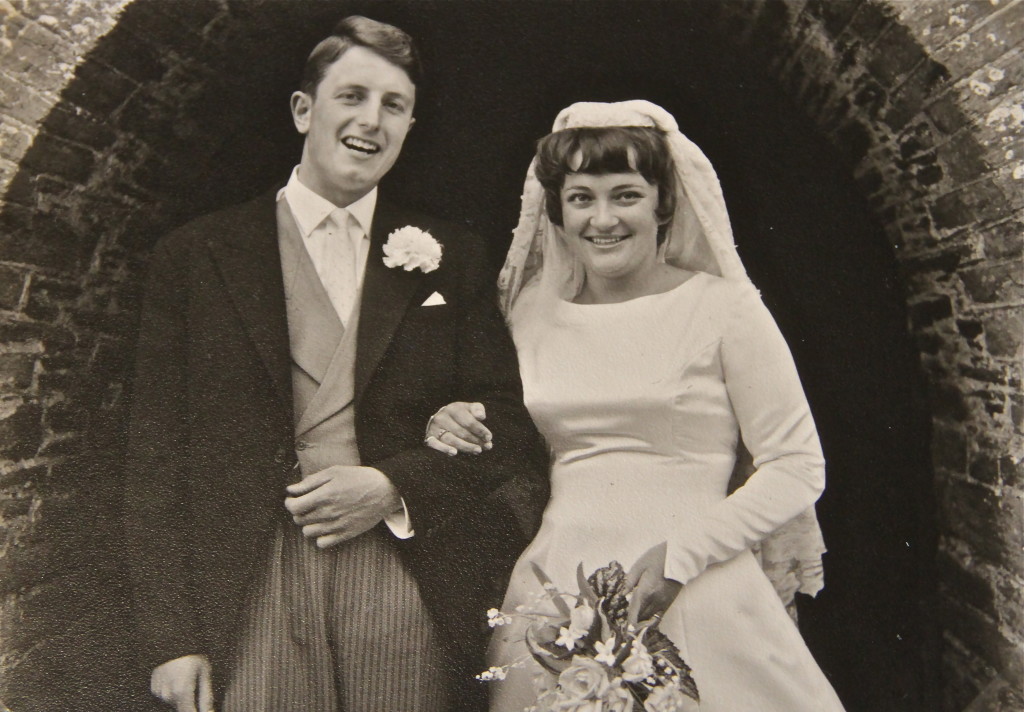 We saw my sister Ruth in Cape Town, met up with lots of South African friends and relations, retraced a few of my childhood steps in Zambia and Malawi and saw some wonderful game and beautiful birds. John took masses of photos…
We went down to Devon to stay with John (Hall) and as we always do, we went to see our parents' grave in Ringmore.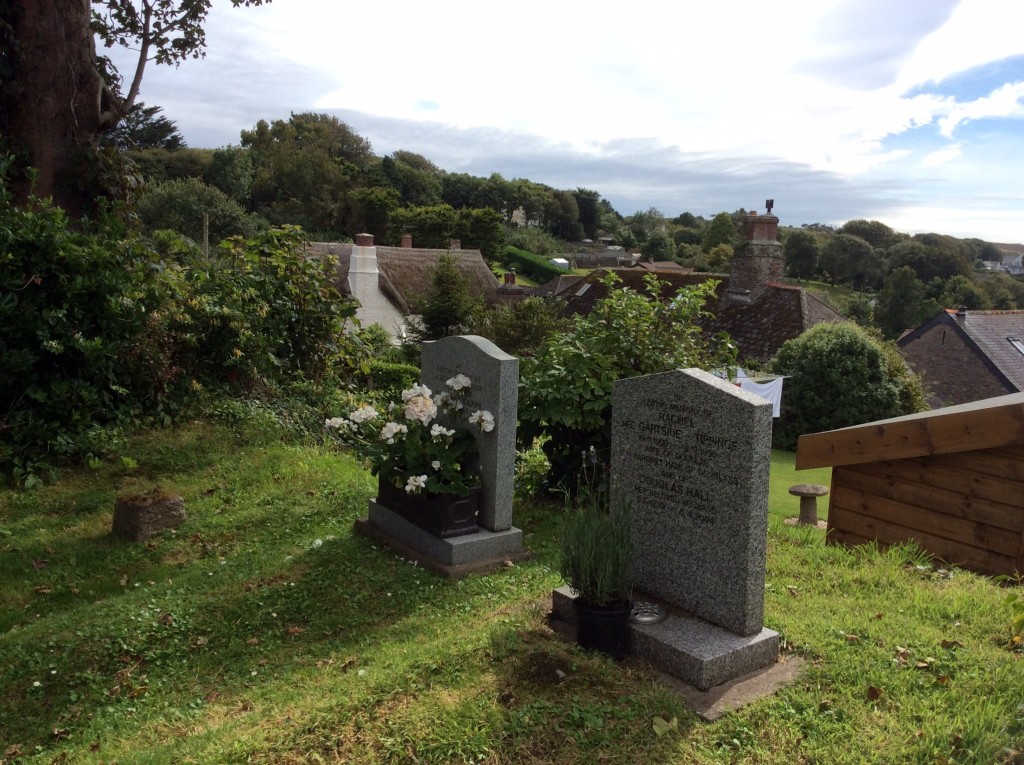 Can you imagine a more perfect place to end your days – overlooking their house and the sea, surrounded by friends…?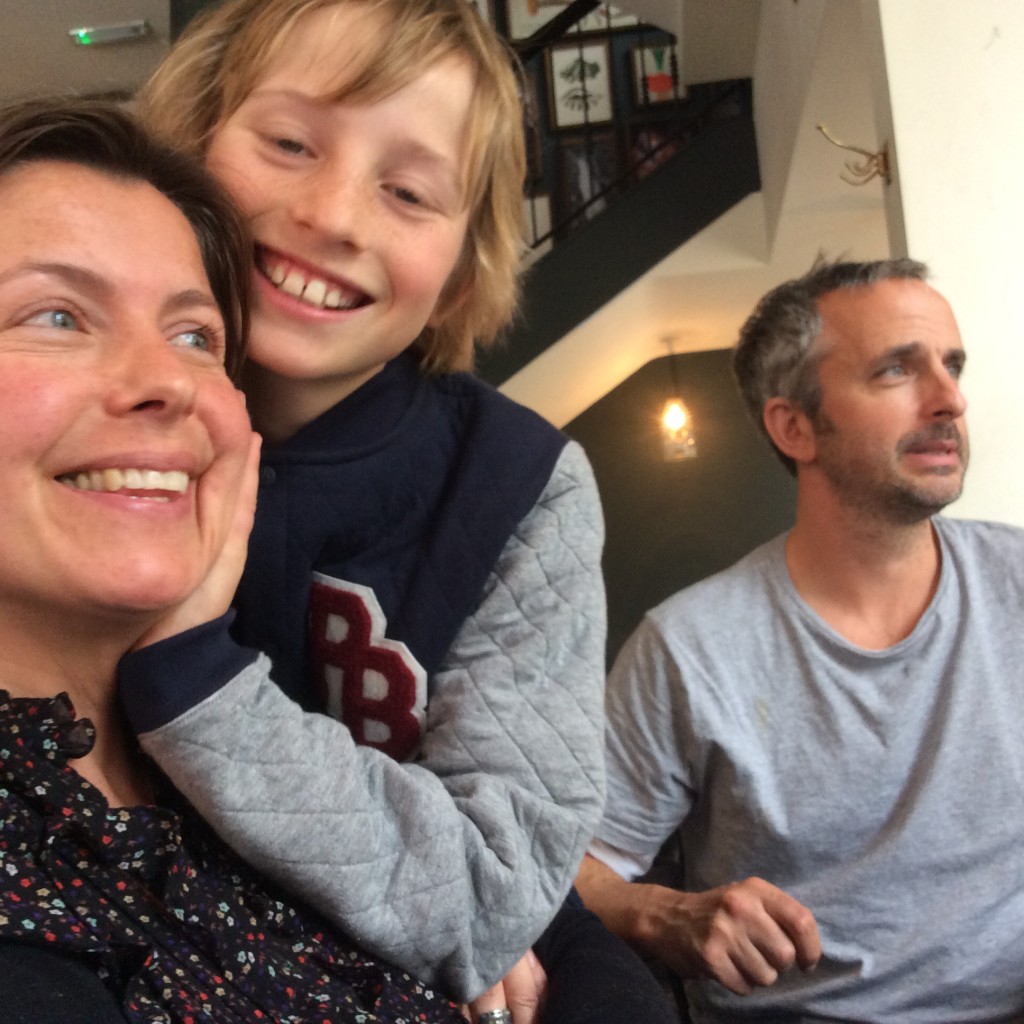 Sara and Tom flew over for a few precious weeks in August. They managed to pack quite a lot in.
We had two big and very special family gatherings. A 40 strong Hall/Cragg/F-S/Latham/Eastway group, hosted wonderfully by Ann and Chris Latham in Wales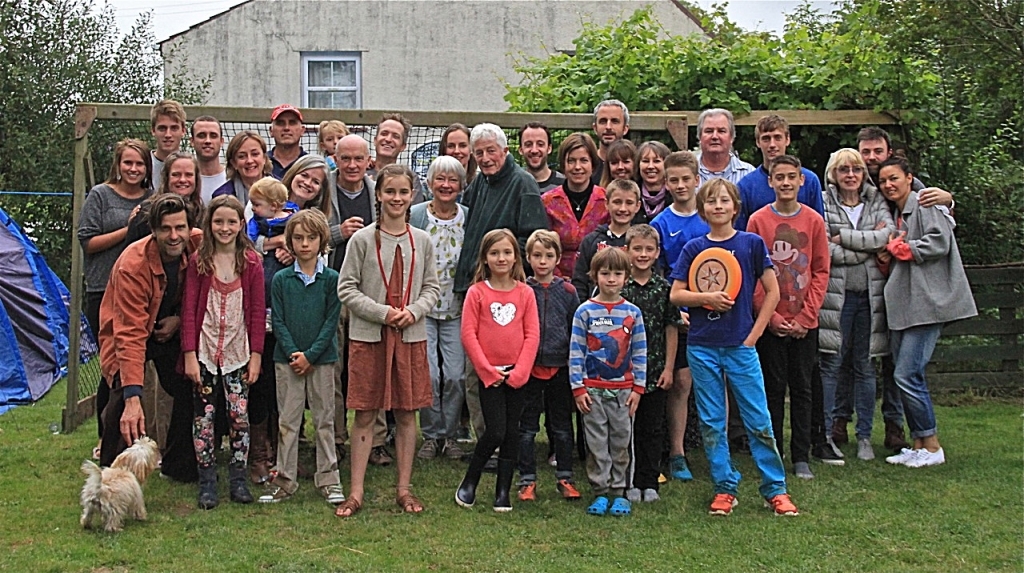 followed soon after by a slightly smaller Sessions gathering in London.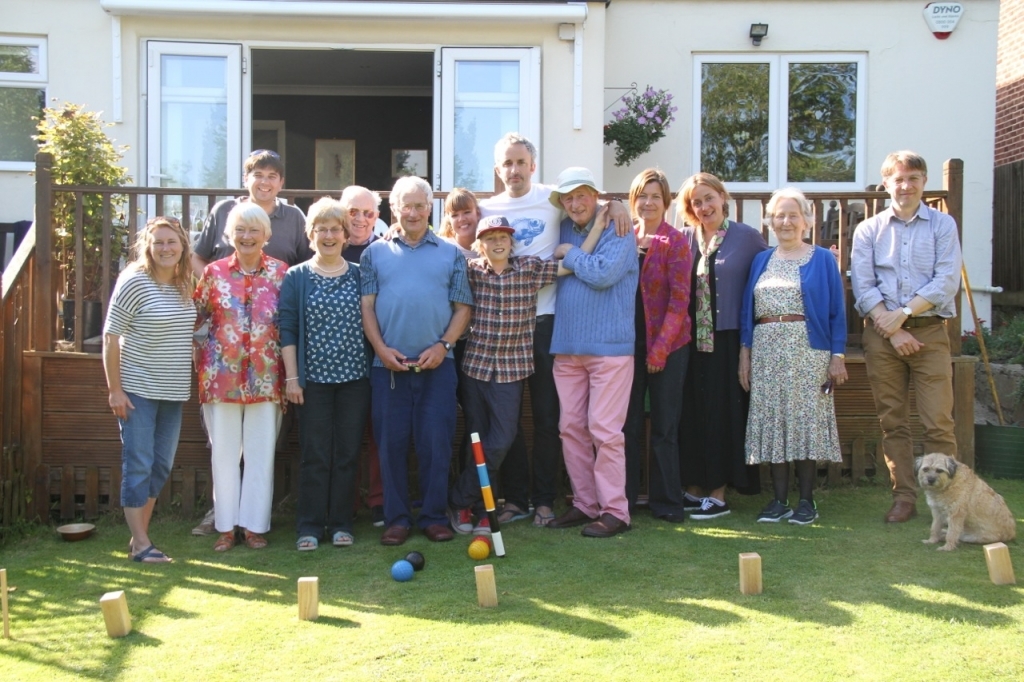 Another gathering also took place, a St Peter's school reunion near Oxford. (Our school itself was actually in Bulawayo now Zimbabwe, then Southern Rhodesia…)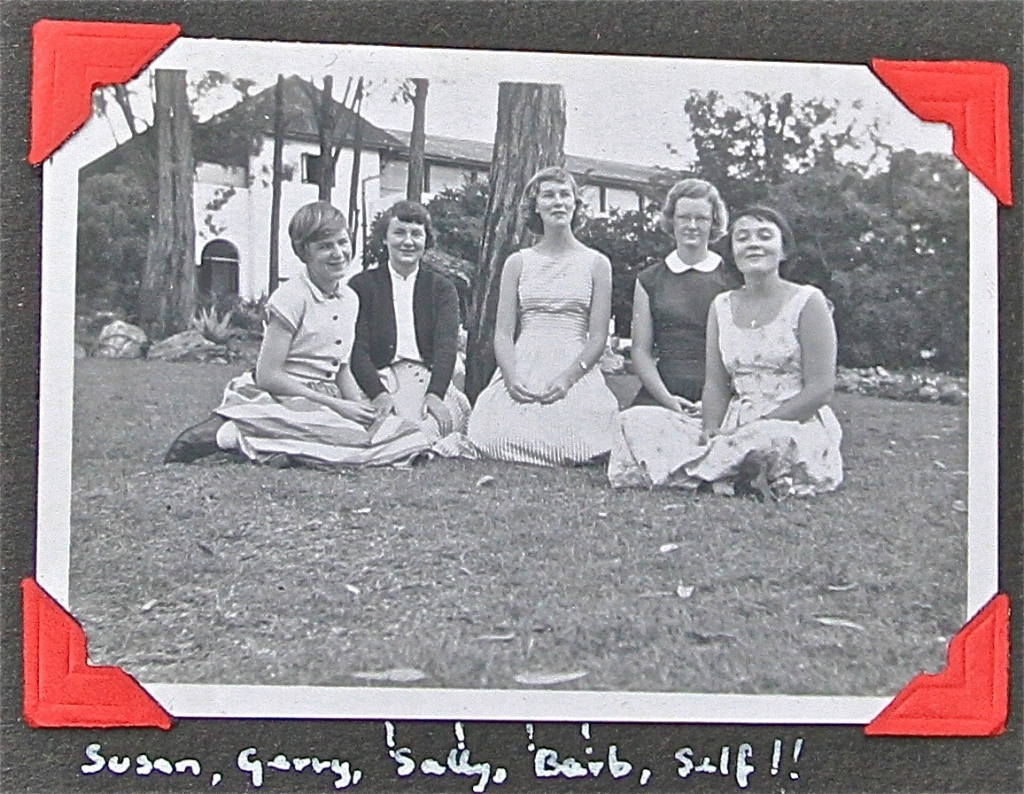 Everyone over 50 years older than they were when we last saw each other but we soon shed that half century as we caught up wth each other and reminisced over our school days (which were happy enough but appear horrifyingly Dickensian to modern youth!).
Alice Mason, a dear friend of all the extended Hall family seen here with Tim Cragg celebrated her 100th birthday on 12th November (2015). She was delighted to receive lots of presents and 91 cards which is not bad by the time you are 100, including one from the queen and one from the Secretary of State! She is still wonderfully alert and full of interest in everything and everybody.Thanks to Tim for the lovely photo.
We had a very happy few days on the Norfolk Broads with our great friends Colin and Erica.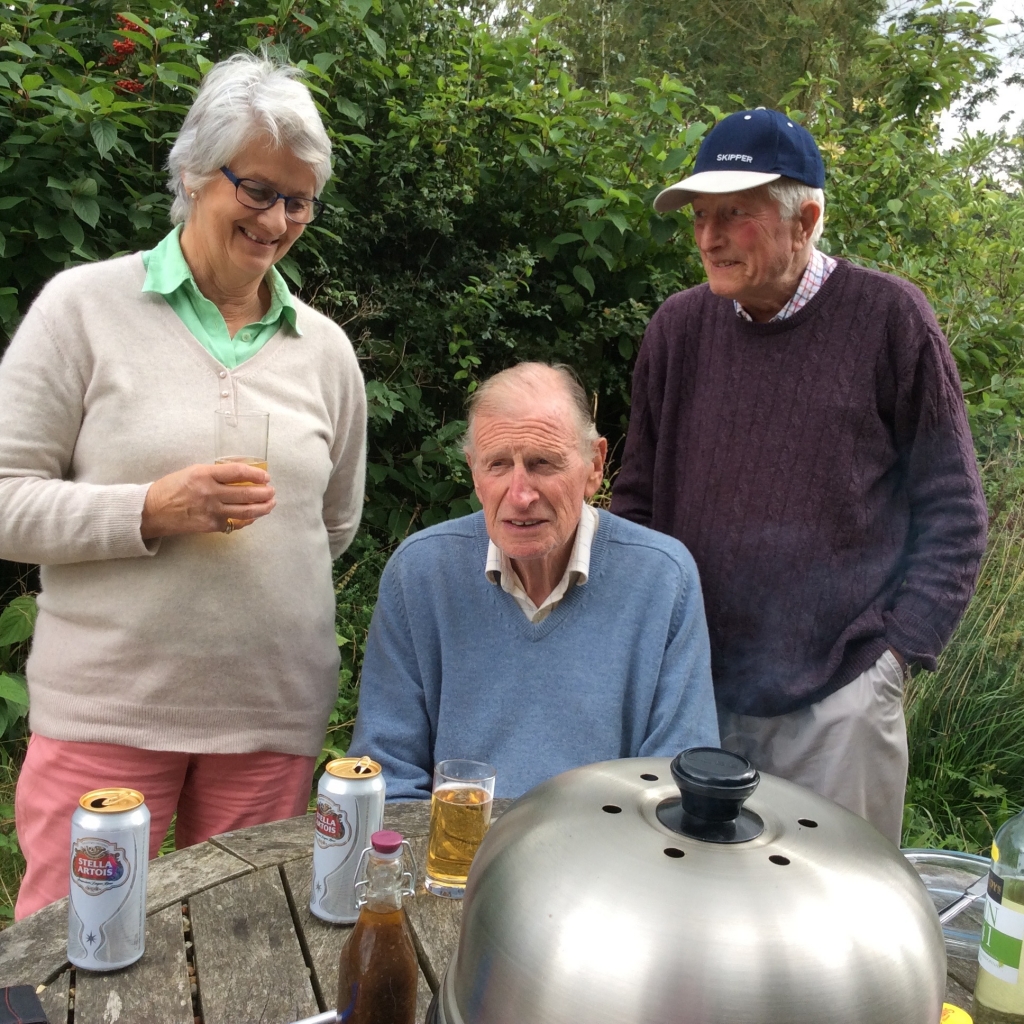 More nostalgia – John and Colin took numerous Bramcote trips over the years…
Ruthie sang in the Messiah just before Christmas, which was a lovely excuse for more friend and family get-togethers, including a lovely time with our Jackson cousins.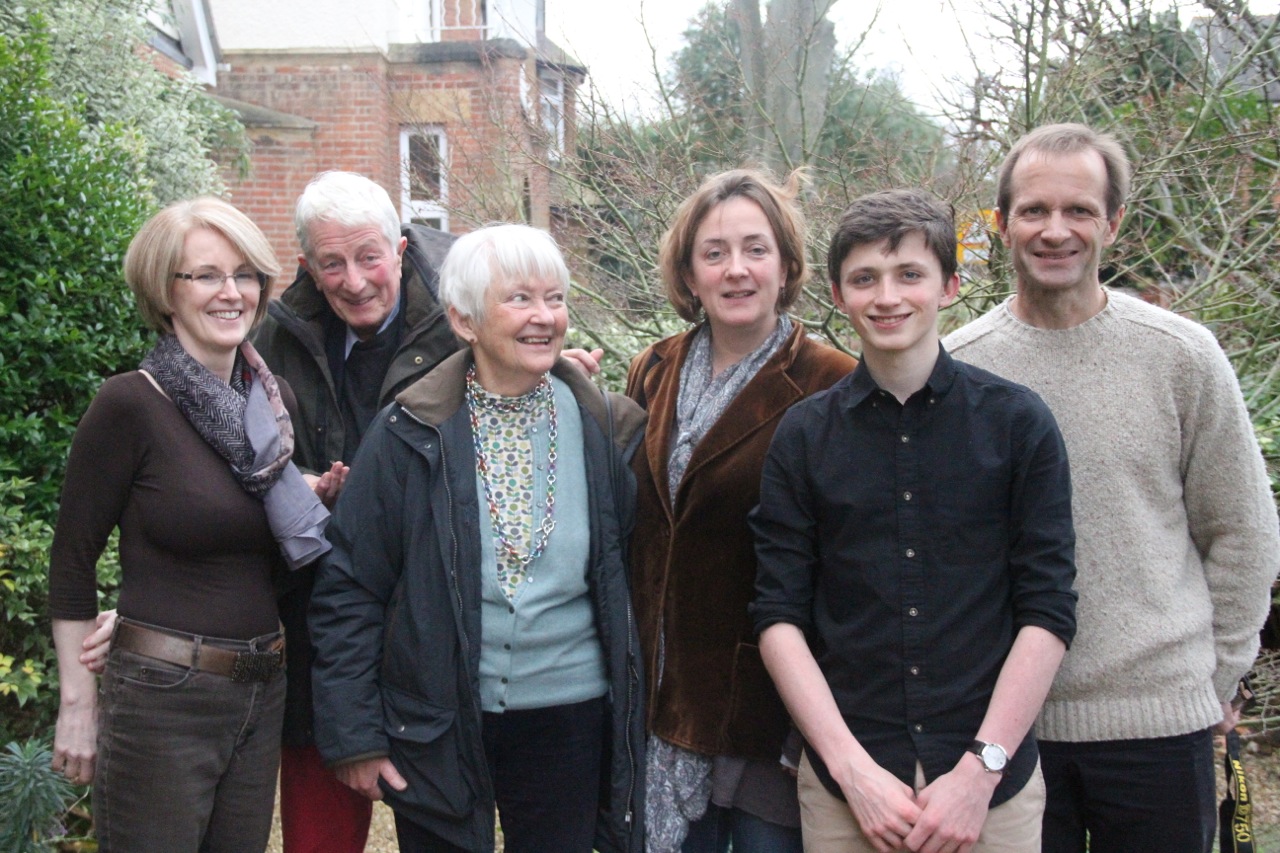 The final family celebration was nephew Tom Hall's 40th birthday.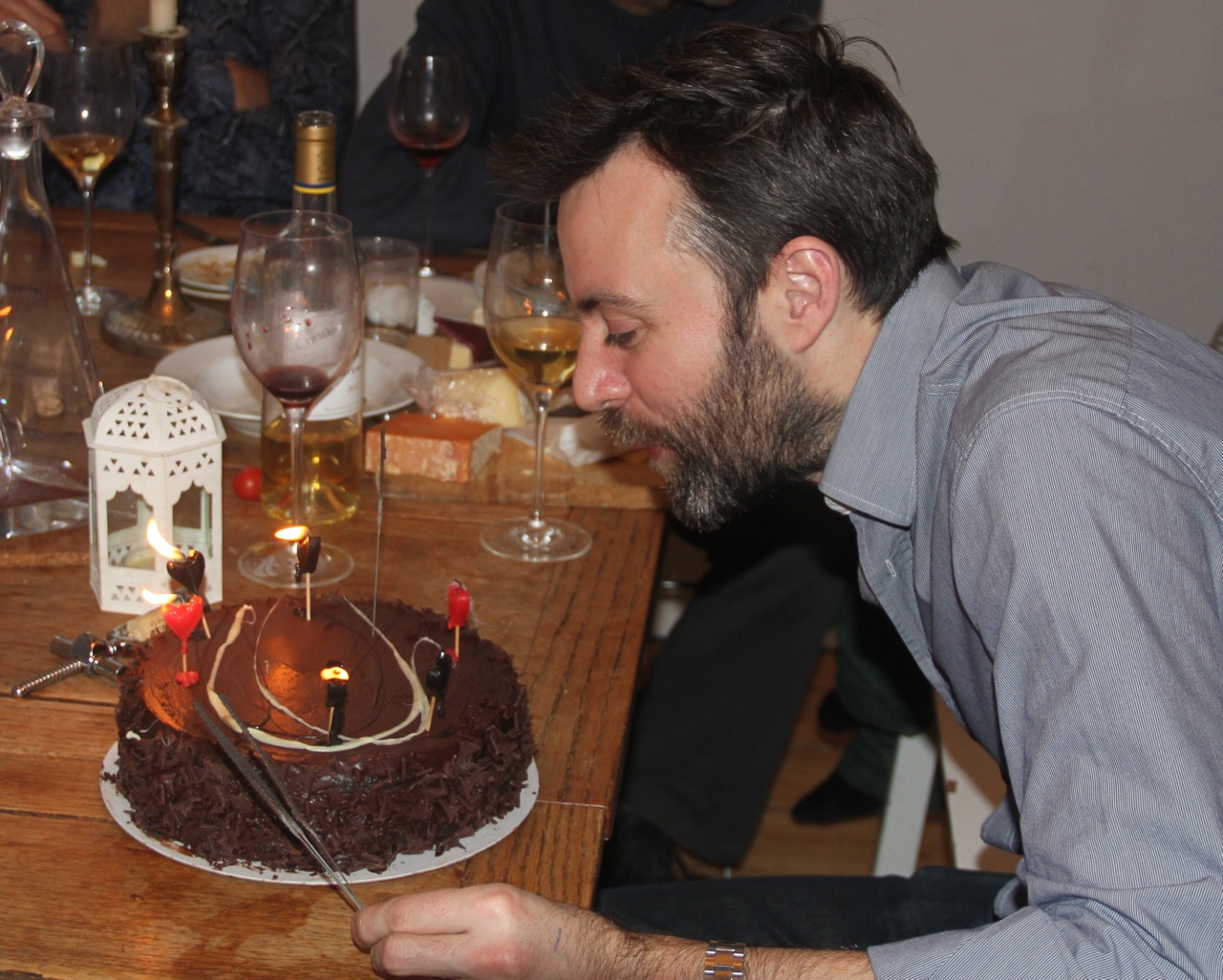 This was a wonderfully jolly family get-together, hosted by Birdie and Susie.
What will 2016 hold?
May it be kind to us all.