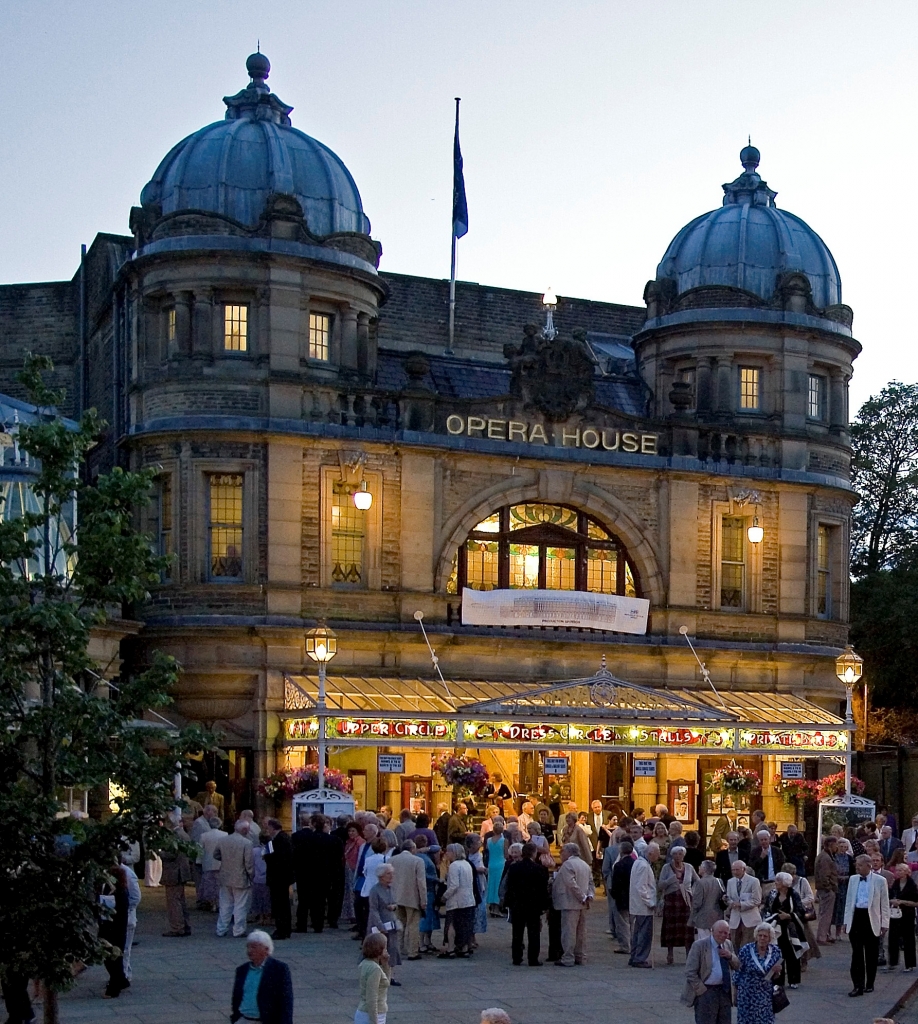 Buxton Opera House, High Sheriffs plus Parwich Ladies (and gents) – a powerful, if varied, mix…
John and I have just had the pleasure of being in the company of both groups and in the process enjoyed two, very different, aspects of the Buxton Opera House.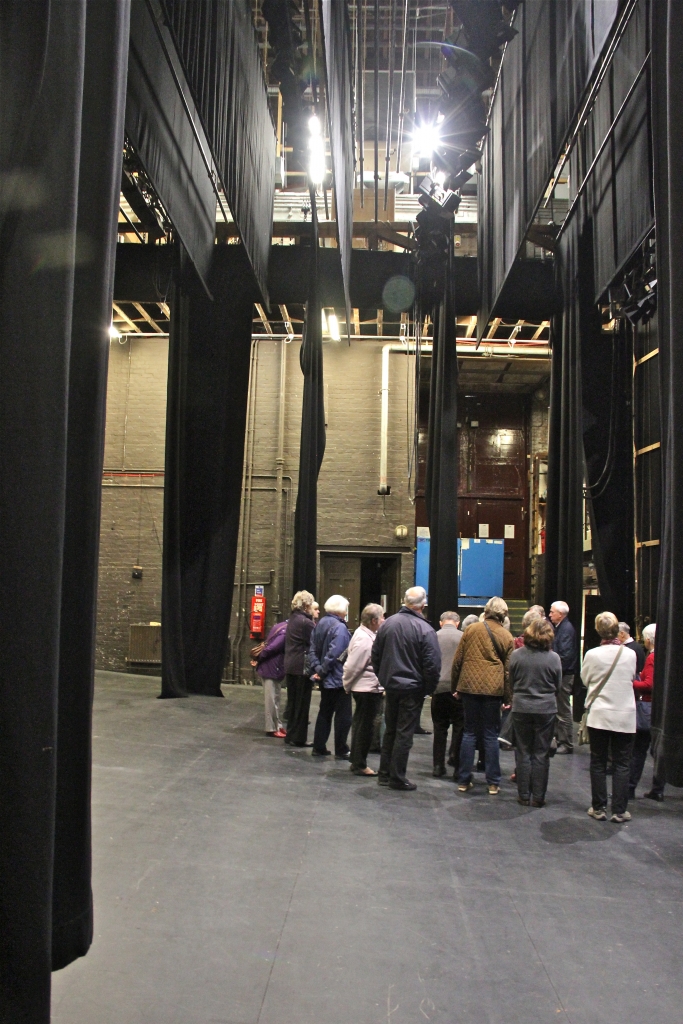 Firstly, a couple of weeks ago, John and I spent a most interesting and enjoyable couple of hours with the rather confusingly named Parwich Ladies' Group on a 'behind the scenes' tour of the theatre.
The Parwich ladies Group arranges interesting outings and events nearly every month, to enjoy which one has very little need to be either a Lady or even a lady. In fact one can almost be a gent although the men are by invitation only so they do have to rely on being invited, but they very often are, as on this occasion.
More recently we were we were lucky enough to be invited by friends to attend the High Sheriff's special performance of The Pirates of Penzance. No prowling about behind the scenes this time – champagne reception beforehand and a packed house of happy people enjoying a rather special occasion which raised over £30,000 for two valuable and hard working local charities – the Derbyshire branch of AgeUk and the Derbyshire Foundation. Not only was the audience loving it, but you could sense that the actors were thoroughly enjoying their performance too. That's infectious.
All of us packed into the nearly-1000-seats of the Buxton Opera House, one of the 120 original Frank Matcham theatres, and therefore a true delight. We feel very privileged locally to live nearby and to be able to enjoy not only its beauty, but all it has to offer, with a full and varied year-long repertoire ranging from serious opera and ballet to slapstick comedy. Best known of all perhaps, is the Buxton Festival every July. Later this month the Buxton Literary Festival will take place.
The Opera House always springs a new surprise – it is one of those places where every time one notices something new – whether the door handle of the wooden front doors, or the art deco now-decorative windows.
The Ladies is something else again. The hatch at the back was apparently where the ladies were served drinks, to drink discreetly out of sight. It was considered appropriate for them to drink in a public bar (and for much of its history the theatre was not permitted an alcohol licence at all so possibly nobody should have been drinking in public at all).
I hope some of the audience allowed themselves a moment's distraction to look up, to admire the painted ceilings, the gilt, the ceiling lights. And its beauty is more than skin deep – apparently the acoustics are excellent, and actors (who know how to project their voiceless) never need to wear microphones.
The story hasn't always been so bright. Since it first opened to a fanfare early in the 1900s its fortunes have ebbed and flowed somewhat with the event of 'talkies'. It was restored to its current glory about 15 years ago, thanks to a lot of dedicated hard work and fund raising and even now willing volunteers are relied upon for much of the front of house work.
Now for a final discreet explanation re the photos. Usually I rely upon John's superior skill and camera. These are all mine. I didn't want you thinking John had gone off the boil…
(More apologies. John reminds me that the first two photos ARE his after all, which is true.)